Data Transfer between LG and Motorola
Why you need to transfer data between LG and Motorola phones?
Two of the top reasons for transferring data between LG and Motorola phones are provided in the information listed below.
- A LG mobile phone user buys a new Motorola phone (or a Motorola phone owner purchase a new LG mobile phone) and wants to transfer all of their present contacts from his old phone to the newly bought phone.
- A LG mobile phone user wants to share some of the music that they have collected on their mobile phone with a friend or family member that has a Motorola phone. The transfer that is made can be done in various pieces of music (i.e. several songs at a time) or the entire collection can be transferred at once.
However, various problems would occur when you decide to transfer data between LG and Motorola phones. To solve these obstructions, you need a third-party transfer tool called Coolmuster Mobile Transfer (Windows) or Mobile Transfer for Mac, which aims to smooth the transfer process among different mobile operating systems, including iOS, Android and Symbian. It is always helpful whenever you need to transfer contacts, SMS, photo, videos, music, apps and more from LG G2/G3/G4/G5/Optimus to Motorola Moto X/Moto G/Atrix/Charm/Droid, and vice versa. All major LG and Motorola smartphone are supported so you don't need to worry about that.
Are you interested in:
Data Transfer between Samsung and Nexus
Data Transfer between Sony and Motorola
You just connect your LG and Motorola Android phones to computer and then click the mouse, everything can be done in minutes. Now, you can click the following buttons to download and install the Mobile Transfer to get ready.
How to Transfer Data between Motorola and LG G5/G4/G3?
Step 1. Open Mobile Transfer and connect your phones
Launch the Coolmuster Mobile Transfer on your computer and connect your LG and Motorola phones to the same computer. The transferring program will show you its main interface like below picture, from which you should select the first "Phone to Phone Transfer" option.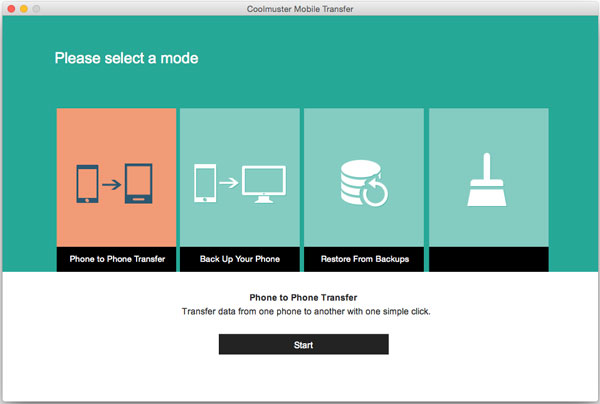 Step 2: Select your wanted data to transfer
Select the files you want to transfer. You can choose to transfer contacts, text messages, photos, videos, music and apps by using this program. Just tick the box in front of the files you want to transfer.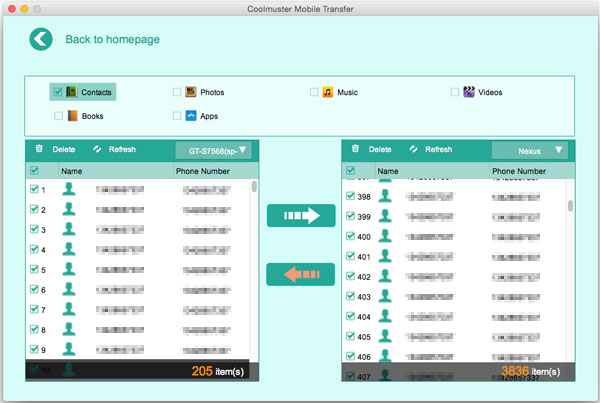 Step 3.Transfer data between LG and Motorola
After you select the files that you want to transfer, you can click direction key to begin the transfer process. A progress bar tells you how much data has been transferred. Please do not disconnect the two phones while transferring.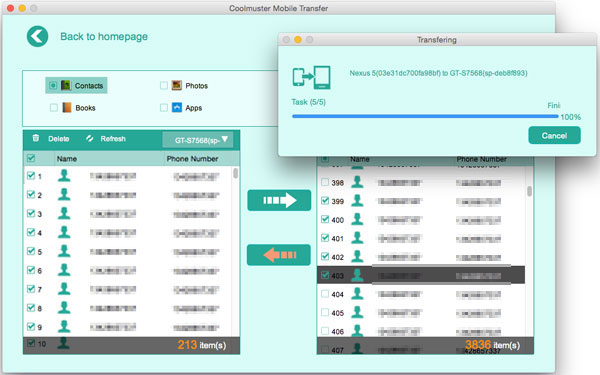 The transfer process will be done in a few minutes depending on how many files to be copied. Now please download and have a try!
Related Articles:
How to Copy Apps between Two Sony Devices