How to Transfer SMS from Motorola to Motorola?
Since some people may be giving their old Motorola phone or selling the device to someone else that actually needs it, people like to transfer some important information to new Motorola phone without opening up themselves to unnecessary exposure of private data. Text messages may record all the happiness and sadness of your life and you do not want to delete them, so transferring them to your new Motorola phone is an efficient way to keep them forever. However, it would be a big task to copy and paste thousands of text messages from old Motorola phone to computer and then from computer to the new Motorola. Then, any shortcut to transfer SMS messages between two Motorola mobile phones?
While this process may not appear to be something that the average user does every day, there are some applications that have already been developed to assist with these efforts so that it can easily be done within a few clicks. Motorola to Motorola Transfer - Coolmuster Mobile Transfer (or Coolmuster Mobile Transfer for Mac) is what I want to highly recommend here to help you quickly transfer text messages from Motorola to Motorola within one click. It supports transferring data, not only SMS, but also contacts, photos, videos, music, apps, etc., between Android and Android, Android and iOS. What's more, you can make a backup of your Motorola text messages on your computer for future backup, editing or printing.
With user friendly interface, the whole SMS transfer process between your old and new Motorola phones can be finished with ease by using the transfer program. The following paragraphs will show you how to use the software to transfer SMS from Motorola to Motorola in detailed steps. Now, download and install the program on your computer and follow the steps.
Methods to Transfer Text Messages from Motorola to Motorola
Step 1. Install and launch the program on computer
Install Motorola to Motorola Transfer on your computer first. Then, launch it and bring yourself to the primary window.
Step 2: Connect both Motorola phones to computer
Now, use two USB cables to connect both your two Motorola phones with the computer at the same time. Then, the two connected Motorola phones will be detected by the Mobile Transfer software and shown on the interface, separately on the left and right side.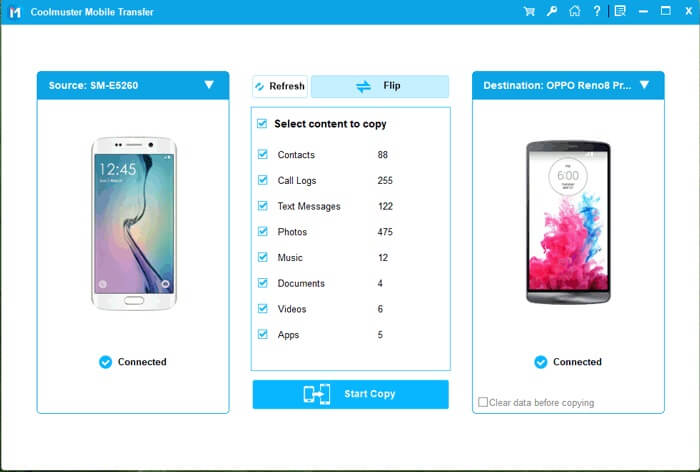 Step 3. Begin to transfer SMS from Motorola to Motorola
Everything can be transferred with Mobile Transfer. If you only need to transfer SMS, you should only mark the "Messages" option and then click the "Start Copy" button in the middle of the program window to start the SMS transfer.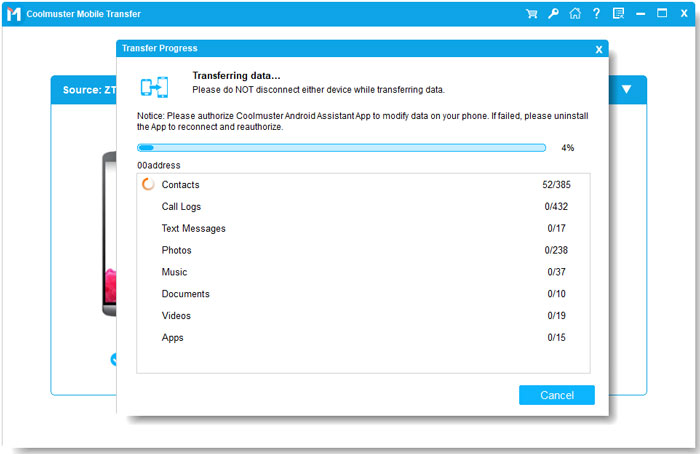 Note: Please make sure both phones are connected with your computer during the whole transfer progress.
Related Articles:
Motorola Transfer: How to Transfer Data from Motorola to Motorola
Transfer Text Messages from iPhone to Google Nexus