Samsung and Apple release their own flagship models - Samsung Galaxy S8 and iPhone 8 this year. Both phones have their own strong points in the design. As you all know, Samsung and Apple are the adversaries in mobile phone industry, samsung's flagship Galaxy series has also been a rival to Apple iPhone. Their processors hang in the balance and Galaxy S8's screen seems even better. Both of them support wireless charging and waterproof function.
Especially recently, with amazing design and a variety of science and technology of black appendage of Samsung Galaxy S8/S8 Plus is coming to market, we believe that a lot of friends are in the hesitation - To wait for iPhone 8 or buy a Samsung Galaxy S8 now? Now, we will analysis the specifications of Samsung Galaxy S8 and iPhone 8, to help users decide which one is better.
Part 1. What are the differences between iPhone 8 and Samsung Galaxy S8
Part 2. How to Transfer from Old Phone to New iPhone 8/Galaxy S8
Part 1. What are the differences between iPhone 8 and Samsung Galaxy S8
While from the Samsung Galaxy S8 reviews, we have already awared of the major specs related to this gadget. Since iPhone 8 hasn't been released yet, we can only speculate the features of it as of now. Let's proceed and uncover various features of both the devices to commence our iPhone 8 vs Galaxy S8 comparison.
Design
iPhone 8 features with an All-Glass design. It adopts the most durable glass ever in a smartphone, front and back. A color-matched, aerospace-grade aluminum band. New space gray, silver, and gold finishes. Samsung Galaxy S8 provides a curved display that is called the Inginity Display and Samsung reduced the bezel size above and below the display, eliminating the physical home button.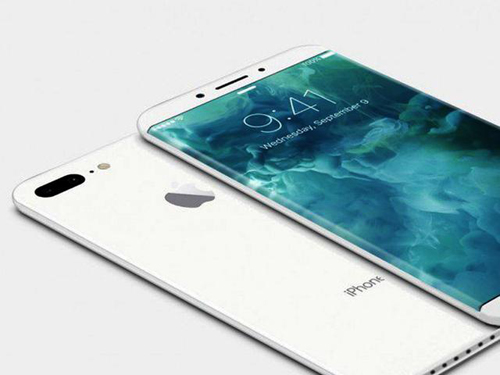 Camera & Battery
iPhone 8 comes with a dual lens real camera of 12 MP with a larger, faster sensor, which provides a new color filter, deeper pixels and optical image stabilization for photos and videos. The iPhone 8 battery is also improved, to extend battery life. Samsung Galaxy S8 has 12 million pixels rear camera and a 8 million pixels front-facing camera - also have iris scanning function. And the people who decide to purchase Galaxy S8 may be more interested in larger capacity of battery and better image quality.
AI Assistant: Siri vs. Bixby
Siri, as we all know, Siri is one of the oldest virtual assistant and it is consistently getting smarter and must get updates in iPhone 8. It is a major step forward for Samsung Galaxy S8 to get Samsung's personal assistant for the first time. It provides all the features you may need from a virtual assistant, including reminders, create events, set alarm clock and so on. You can also accomplish task by using your voice.
Processor and OS
iPhone 8 runs on the new iOS 11. iOS has always been the highlight of iPhone. In recent years the Android system has a better experience in the field of fluency, but from the application of ecological, security, availability, etc., it still has gaps to the iOS. Samsung Galaxy S8 is running on Android 7.0 Nougat, which has an Exynos 8895 Octa – EMEA chipset with an Octa-core (4x2.35 GHz Kryo & 4x1.9 GHz Kryo) CPU, making it a powerful machine.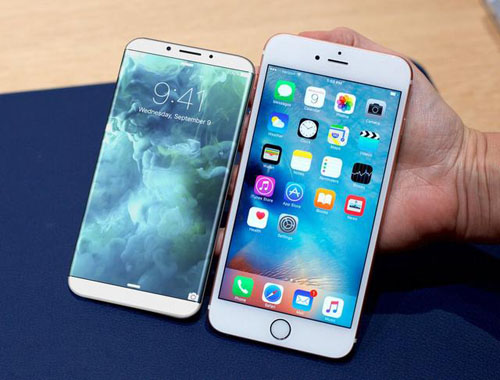 Storage & Price
iPhone 8 have two versions with different storage of 64 and 256GB variants. The price of the 64 GB version is $699, and for the 256GB, the price is $849. While Samsung Galaxy S8's inbuilt storage is 64GB but it also has a micro SD memory card slot that allows users to expand the storage to maximum 256GB. Galaxy S8 is available for $750 worldwide. The new Galaxy S8+ can be bought for $850.
Therefore, compare to iPhone 8, the price of Samsung Galaxy S8 is more competitive.
Part 2. How to Transfer from Old Phone to New iPhone 8/Galaxy S8
After reading the comparison of iPhone 8 and Samsung Galaxy S8 above, have you made decision about which one to buy? Well, no matter which one you should choose, it is necessary to transfer your data from your old phone to the brand new iPhone 8 or Galaxy S8. Then, you need to draw support from the Coolmuster Mobile Transfer, which is a complete phone to phone data transfer tool that help you perform a complete and secure data transfer from your old phone to the new iPhone 8 or Galaxy S8. The file types that can be transferred by Mobile Transfer includes: contacts, text messages, photos, videos, music, apps and so forth.
In order to transfer your data from your old phone to iPhone 8 or Galaxy S8 in one click, follow these steps:
Step 1. Launch Mobile Transfer and connect phones
Install and launch the Coolmuster Mobile Transfer application on your computer. Connect both your old phone and iPhone 8 or Samsung Galaxy S8 to the computer using the USB cables.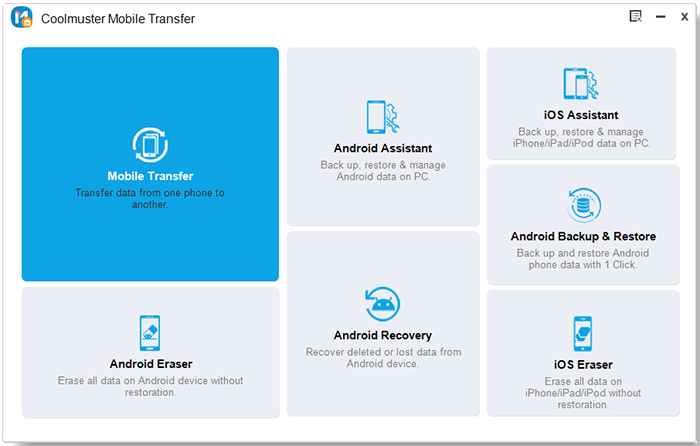 Step 2. Enter Phone to Phone Transfer Window
Select the Phone to Phone Transfer option which will direct you to a new window. Here, the old phone and the new iPhone 8/Galaxy S8 are displayed here, with all the contents that can be transferred.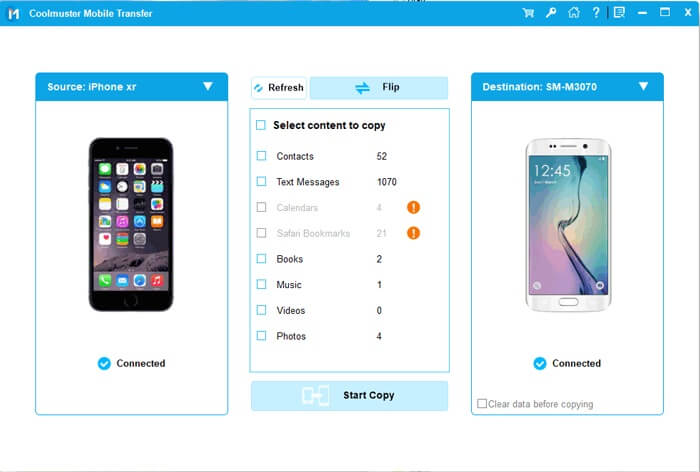 Step 3. Transfer data from old phone to iPhone 8/Galaxy S8
Select the files you want to transfer and click on the transferring icon in the middle. It will start transferring the selected data from the old phone to new iPhone 8 or Galaxy S8 immediately. Make sure that you don't disconnect the two phones during the entire operation.
Wrapping Up
If you want a powerful mobile data transfer tool, don't miss Coolmuster Mobile Transfer. It can help you copy different files between Android and iPhone, including videos, photos, contacts, and more. Install it now, and you can switch to a new iPhone without effort.
Related Articles:
Guide on How to Transfer Contacts from iPhone to iPhone
How to Transfer Text Messages from Android to Computer