Part 1: What You Should Know about Samsung Galaxy S8
Part 2: Things You Must Do before Switchign to New Galaxy S8
Part 1: What You Should Know about Samsung Galaxy S8
Samsung Galaxy S8 has been the much awaiting smartphone for a long time and finally it was announced on March 29, 2017. Now, you may have several questions about this new gadget: what are the new features about it? What is the price of it? What makes it differ from its predecessors? Here in this article, we will tell the main features, specifications and price of the Galaxy S8 or S8 Plus for your reference.
Core Features of the Eye-catching Samsung Galaxy S8:
* Improved Security
* Fast Speed
* 4k Resolution
* Unique Glass-like Surround
* Rapid Charging
* Android Auto & Android Pay
Amazing Samsung Galaxy S8 Specifications: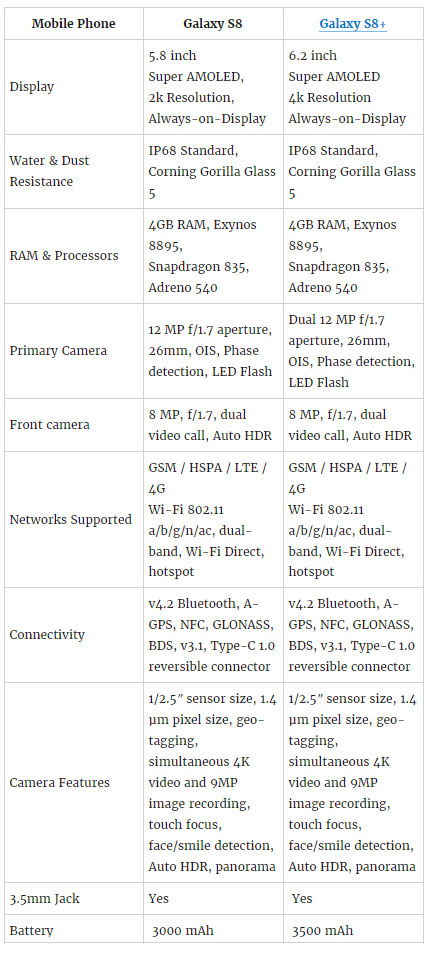 The Samsung Galaxy S8 Price List: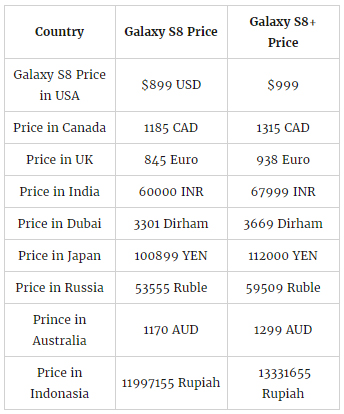 Part 2: Things You Must Do before Switching to New Galaxy S8
Step 1: Backup Your Old Phone Data
Before your switch from your old Android or iPhone to the new Galaxy S8, you should backup your important files from the old phone beforehand. For Android users, you can refer to how to back up Android devices, and for iPhone users, you can turn to how to back up iPhone data on computer.
Step 2: Transfer Data from Old Phone to New Galaxy S8
After you have backed up all your important data from your old phone to computer, now, you can transfer those files that you want to continue to use on your new Samsung Galaxy S8, to the new S8 immediately. No matter you want to transfer data from old Android to the new S8, or transfer from old iPhone to new S8, you can depend on the Coolmuster Mobile Transfer tool.
Step 3: Erase Data from Your Old Phone
After you backed up your old phone and get your important data transferred to the new Samsung S8, you can delete private data from your old device, to prevent your information from leaking to other people. Here is a guide telling you how to delete data from an Android phone, and how to delete everything from iPhone.
Step 4: Recover Data from Samsung Galaxy S8
You are inescapable to face the data loss problem on your new Samsung Galaxy S8 since there are so many unexpected situations can occur to cause your Samsung data loss, such as accidental deletion, device formatting, factory reset and so on. Don't panic when you have your precious data lost on your Galaxy S8, because we have professional tool to help you recover deleted files from Samsung Galaxy S8.
Conclusion
Samsung Galaxy S8 offers a compelling package of features and specifications. By following the necessary steps before switching to the new device, such as backing up your old phone's data, transferring files to the Galaxy S8, erasing data from the old device, and being prepared for data recovery, you can make a seamless transition to the impressive Samsung Galaxy S8 and enjoy its capabilities to the fullest.
Related Articles:
How to Transfer Data from Samsung to Lenovo Phone
How to Reset Samsung Tablet Fast and Safely