Most people own at least two Smartphones of different models. An iPhone and HTC phones have almost the same features but it is likely to be operating with the two phones. When this is the case, it is important to understand how you should transfer apps from iPhone to the HTC phone. There are a lot of challenges that come with the direct transfer of apps from iPhone to the HTC phone. This may include: the apps from the iPhone may not be compatible with the HTC phone and so they may end up irrelevant or the apps may lose the format when being transferred.
To help you solve the problems above when you begin to transfer apps from iPhone to HTC, we would like to introduce the iPhone to HTC Transfer, which gives you an easy time when switching from one phone to another. The program allows you to selectively transfer all the relevant apps and files (contacts, text messages, photos, videos, music, etc.) that you cannot afford to lose when you dispose of the old phone. The transfer of the iPhone 7/7 Plus/6S/6/5S/5 apps to HTC One M8/M9/Desire HD/Hero/Wildfire phone is done in a click.
More functions you can benefit from the HTC to iPhone Transfer:
The app also allows you to backup all your files to other external devices like the PC and later restore them to your preferred phone. You are also able to erase all the old content and install the new one.
Are you interested in:
How to Move Apps from LG to Samsung
The program does not need third party assistance for it to be effective and it supports overall Android, iOS and Symbian devices. The following guide will show you how to transfer and play iPhone applications on HTC mobile phone.
Step by Step to Move iPhone Apps to HTC One M8/M9
Step 1. Launch the transfer tool
Connect the iPhone and the HTC phone to the computer using USB cables. The program will automatically detect the HTC and the iPhone and display the main interface with three options.
Step 2: Click on Phone to Phone Transfer
Choose the phone to phone transfer from the main interface. Since all the transferable files are displayed, choose the option of "Apps" and make other file types unchecked.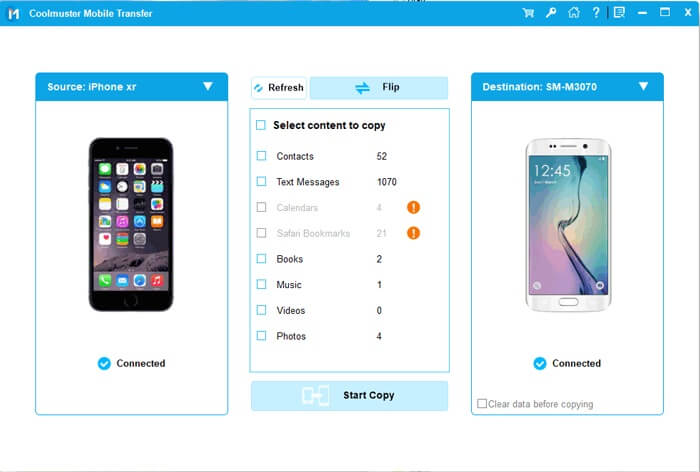 Step 3. Begin the apps transfer selectively
Start the apps transfer from iPhone to HTC by clicking on the Start Transfer button. Then, the apps transferring process from iPhone to HTC phone will begin immediately.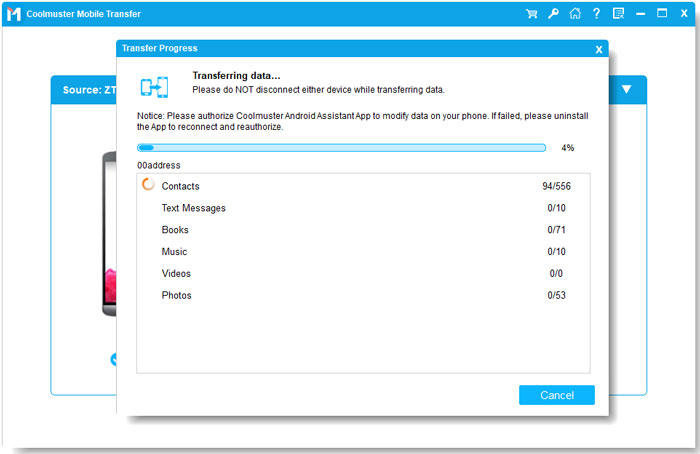 A display will show you the progress of the apps transfer and do not disconnect the two phones during the transfer.
Related Articles:
Copy Data between two HTC One/Desire HD/Wildfire
How Do I Stop My iPhone Photos from Syncing to My iPad?
How to Undo a Restore on iPhone
[Full Guide] How to Transfer Contacts from Android to Android