Pictures always remind us of the happy moments we had in our life. That's why we take time to ensure they come out right. Since iCloud backs up data automatically, photo syncing between iPhone and iPad is bound to happen. And if your iPad's storage space isn't enough, you must stop data syncing.
Besides, if you are sharing your iPad with your pals or family members but want to keep your iPhone data private, then you must stop data syncing between your iPhone device and iPad. But how do I stop my iPhone photos from syncing to my iPad? In this guide, we'll take you through simpler things you can do to stop iPhone images from going to the iPad.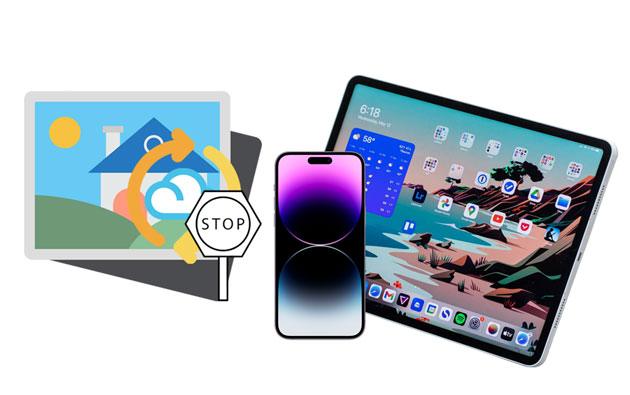 Part 1: Why Are My iPhone photos moving to iPad?
Usually, Apple offers free storage of 5GB to each user in iCloud. But this is not enough. You should have at least 15GB of storage capacity in iCloud to keep all data. Synchronization occurs automatically once you turn it on iCloud, and all devices connected to the iCloud account will sync.
Normally, an iPhone will sync with iCloud automatically every day, provided it's connected to Wi-Fi and has power. So, all the pictures you take with your iPhone will automatically move to your iPad as they get backed up to the cloud. Usually, this happens if you have connected your iPhone and iPad to the same account.
See more: How can you move your iPhone data to an Android phone without effort? Let's read this guide.
Part 2: How to Stop iPhone Pictures From Syncing to iPad via Settings?
How to unsync iPhone and iPad photos? Even though iCloud has some flaws, you must keep your iPhone pictures secure since you can lose them during an iOS update. Many users have reported data loss after the iOS 15 update.
If you turn off your iCloud photos on an iPhone, all of your previous images will be removed from the iPhone but not on iCloud and an iPad. So, the best way to stop iPhone pictures from moving to the iPad is to turn off iCloud Photos on an iPad, which is enabled automatically once the iPad is set up.
To stop sharing photos from iPhone to iPad, you can follow the steps below:
Step 1: On an iPad device, navigate to the Settings application.
Step 2: Click on [your name], and choose iCloud.
Step 3: Find and choose Photos, and switch off iCloud Photos to stop iCloud pictures from syncing.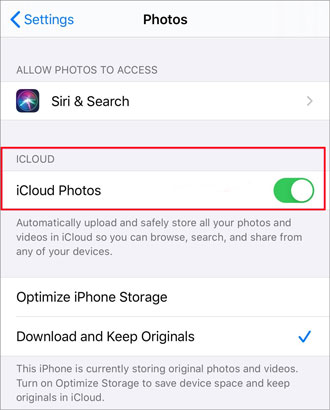 You have successfully stopped your iPhone pictures from syncing to your iPad, but if you want to separate Apple devices, so they don't sync, you have to prepare a new Apple ID. This will ensure your iPhone and iPad aren't connected to the same account.
Read also: Open this guide to learn how to transfer videos from an iPhone to an iPad.
Part 3: FAQs on How to Prevent iPhone Photos From Syncing With iPad
Q1. How can I disconnect my iPad from iCloud?
Sign into your iCloud account. Tap on the Find My iPhone option and tap on All Devices, then choose the iPad device to be removed. Tap on Remove from Account.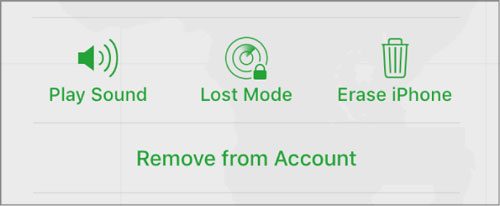 Q2. How can I prevent iCloud from sharing pictures between phones?
You can disable Photo Stream on devices by doing this:
Go to the Settings app and proceed to the Photos and Camera option and look for Shared Picture Streams. Proceed to My Photo Stream, then toggle to OFF.
Q3. How to share photos from one iCloud to Another?
Since some people may want to use different Apple IDs on iPhone and iPad devices, it is essential to know how to share photos from one iCloud to another. With a computer, you'll be able to do that easily.
Step 1: Upload iPhone pictures to iCloud Settings.
Step 2: Go to icloud.com on a browser, then sign into your iPhone's Apple ID. Choose Photos and choose the pictures you wish to transfer to an iPad, then download them to the computer.
Step 3: Sign out of this Apple ID, then sign into your iPad's Apple ID.
Step 4: Choose Photos and upload the images you downloaded. Then the pictures will be stored on another Apple ID.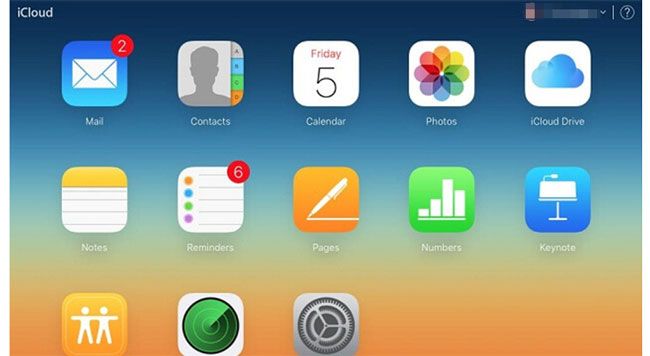 You might need:
Top 7 Ways to Mirror iPhone to iPad Easily [Latest Tutorial]
How to Transfer Music from iPhone to iPad [All 6 Ways]
Part 4: How to Transfer iPhone Photos to a New iPad Directly and Securely?
Do you want to sync your photos to a new iOS device without iCloud? This Photo Transfer Software is the tool to use. It can directly transfer your photos, videos, and other media files between your iOS devices in 1 click. It is easy to use, with no need for technical knowledge. There is no quality loss during the transmission.
Also, you can use it to copy contacts from your iPhone to an iPad and vice versa. If you have lots of data to move, it will help you complete the task efficiently. Conveniently, this program doesn't need a network to transfer data, because it supports USB transfer.
What this iOS transfer tool can do:
* Scan and list different iOS data on the interface by category.
* Allow you to check the categories you want and move all data at a time.
* Support photos, movies, contacts, TV shows, music, etc.
* Support both iOS and Android devices, such as iPhone 14 Pro/14/13 Pro/13/12 Pro/12/11/XS/X/8/7/6, iPad Air 2/Air, iPad mini, iPad Pro, Samsung, HTC, ZTE, LG, Sony, and more.
Download this software below.
A step-by-step guide to transfer iPhone photos to iPad quickly and securely:
01Launch the transfer software on the computer after downloading and installing it.
02Use USB cords to connect your iPhone and iPad devices to the computer, and wait for the detection. Then make sure the iPhone device is in the Source Device section and the iPad in the Target Device section. If not, just tap on the Switch button to switch them.
03Choose the Photos option, and tap the Start to copy button. Wait for some time for the process to finish. Make sure the phone is connected throughout till the transfer completes.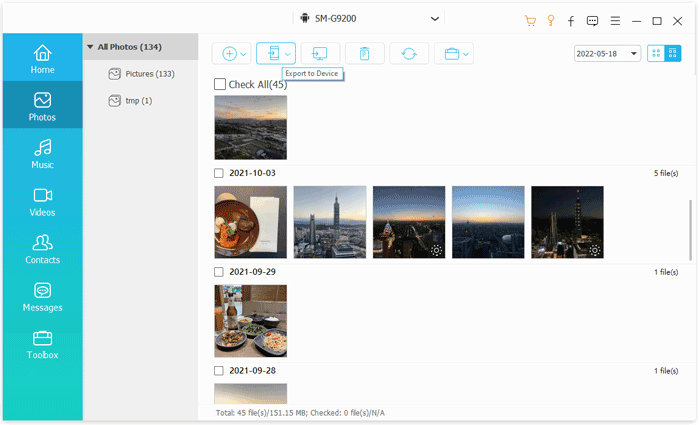 Conclusion
You now know what to do if you don't want to sync photos to the iPad. Hopefully, you'll be able to stop data syncing between devices whenever you want. Plus, the Photo Transfer Software is a safe way to transfer iPhone photos to an iPad. When you want a direct migration, you can choose it.
Related Articles:
How to Transfer Photos from iPhone to Android? [Solved]
Top 4 Easy Ways to Transfer Music from iPhone to Android
How to Transfer Text Messages from iPhone to Android? Best 4 Ways
[Fixed] How to Transfer Photo Albums from iPhone 14 to PC with Ease?
[3 Ways] How to Transfer iBooks from iPhone to PC