Ever wondered as to why third-party wallpaper app outshines the in-built wallpaper for iPhones and iPads? Since smart phones were invented, the wall paper was like the identity we had and our phones would adorn them like well stitched carpets do on a floor or a wall. Of course there weren't too many choices of wallpapers then and we had to do with whatever limited choices we got in our phones.
However, you can easily change your wallpaper on your iPhone and iPad today. You don't need to have the stock images of Apple on your smart devices any longer that well, are available to any Apple user. You can be different and have your own unique wallpaper. Wallpapers in HD can be bought online and then saved on the screen of your smart device. Additionally, wallpapers and especially the live ones from Apple, are battery guzzlers. The more you keep them on your screen the faster will the battery tend to drain itself out. Wouldn't it be better if you got another wallpaper?
1. Top 6 Static Wallpaper for iPhone
2. Top 4 Live Wallpaper for iPhone
Part 1. Top 6 Static Wallpaper for iPhone
1. Wallpapers HD
This app enables you to quickly change your wallpaper with just one click on a widget. You can add images or entire files. You can also change wallpapers with a built in timer, or on every screen lock with a customizable widget. This app is optimized for battery life and performance.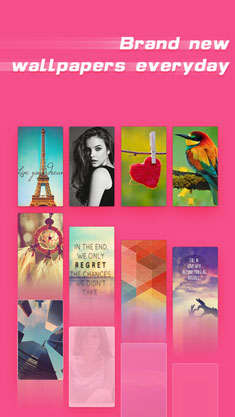 2. 10,000+ Wallpapers
It comes with the most contemporary style and sleek and easy to use. Wallpapers are all in HD and optimized for battery life and performance. And you have more than 10,000 wallpapers to choose from.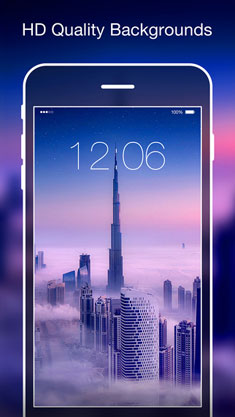 3. Everpix
This free app lets you use more than 8000 images as the wallpaper for your phone. It is extremely simple to use and fast. It is also optimized for battery life and performance.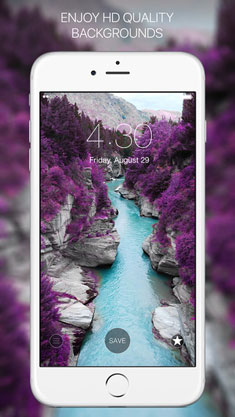 4. Wallpapers Plus
Another favorite amongst users, Wallpapers Plus brings your screen to life with its creativity. You have wallpapers designed according to the latest iOS 9. So, you know you've something that others would love.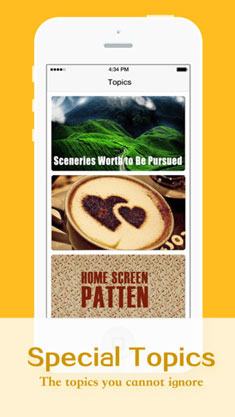 5. Wallpapers for iPhone and iPad
This app provides you with wallpapers filled with quotes from books, movies and famous personalities. Many of the wallpapers are just perfect for your lock screen.
6. Wallpapers and Themes
It has HD images of ink in water and also lets you set your own background. It is also a favorite wallpaper among its users. There are even live wallpapers that you would love.
Part 2. Top 4 Live Wallpaper for iPhone
This app is characterized by the live wallpaper which changes in accordance with the current weather. With this apps, you can easily gain the latest weather information without opening your iPhone and searching on the internet. Featured on high-end professional design and excellent use of screen, it is surely a nice a experience.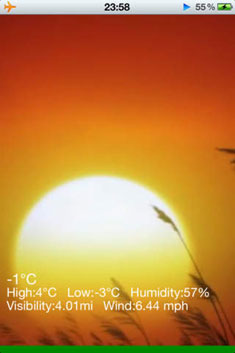 2. Live Wallpapers for Lock Screen
From christmas trees, aquariums, coral reefs with sharks, fireplaces, candle lights, beautiful beaches and living landscapes to geometric patterns, there is something for everyone. This live wallpaper actually brings your iPhone into life. This app allows you to set animate photos or normal pictures as live wallpapers.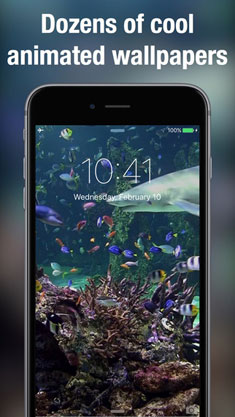 3. Live Wallpaper.s
With this dynamic wallpaper, you can achieve beautiful animate wallpaper photo in your lock screen. Most importantly, this software will allow you to change to static when your device is in Low Power mode. Any live photos you've saved can be easily set up the live wallpaper for your iPhone.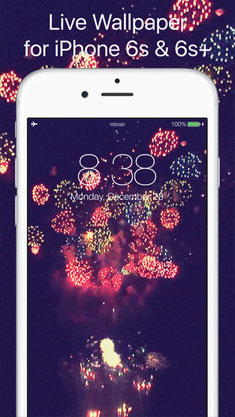 4. Live Wallpaper
Live Wallpaper app is a beautiful wallpaper with live clock and weather forecast. It provides a variety of themes which has different layouts and unique styles. This app allows you to choose to display different themes for each display and change the position of time, clock or text to any position as wanted and liked.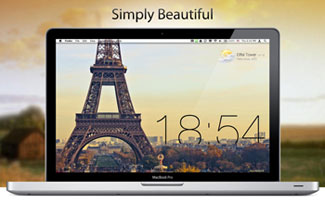 Extra Bonus: Why & How to Share Wallpaper Apps?
But the best is kept for the last. The Coolmuster Mobile Transfer, the partner every Apple user will want to have. This software keeps the memory of the phone clean at all times and also checks on its performance. It will cache or remove any battery guzzling app and will see to it that the phone is at its top performance. It will also help you transfer media files including apps between two devices, be it Android device, iOS device or Symbian device, including your favorite wallpapers!
Add to it the fact that you can easily transfer data from your Apple device to your computer, and so you do not have to worry about your iPhone or iPad running out of space, ever.
Use it to share Wallpaper Apps for iPhone:
You can even use Coolmuster to share the wallpaper apps easily between your iPhone and iPad. Here is how to do it in three easy steps.
Step 1 -Open the installed software and connect both the devices.
Step 2 - Click on Phone to Phone Transfer to continue the process.
Step 3 - Start the file transfer and you're done!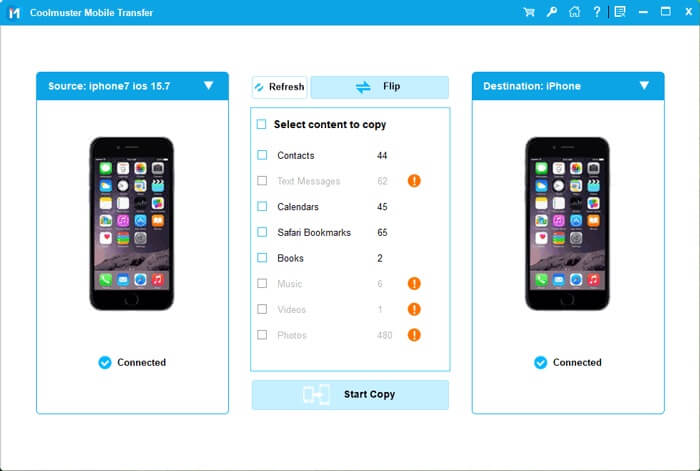 This professional Coolmuster Mobile Transfer is, as the saying goes, "neighbor's envy, owners pride."
Related Articles:
Best Backup Software for iOS Devices