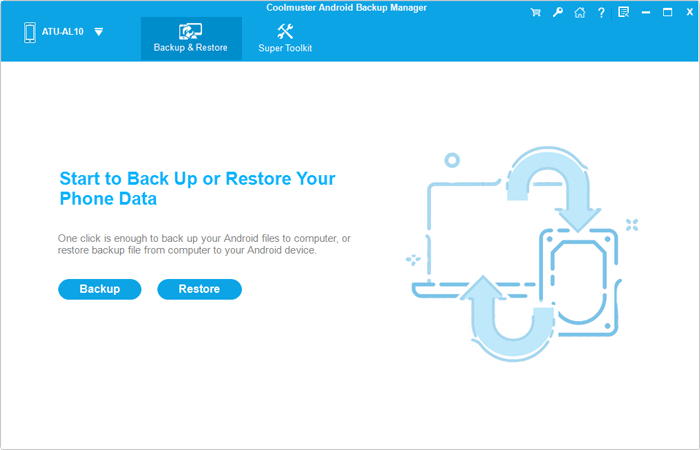 Connect Android Device to PC
Launch the installed software on the computer and then get your Android phone linked to the computer via a USB cable. If prompted, please follow the onscreen prompts to enable USB debugging on your Android phone. Once connected, you might start to back up or restore your Android data.
Note: Besides USB connection, you can also connect Android via Wi-Fi.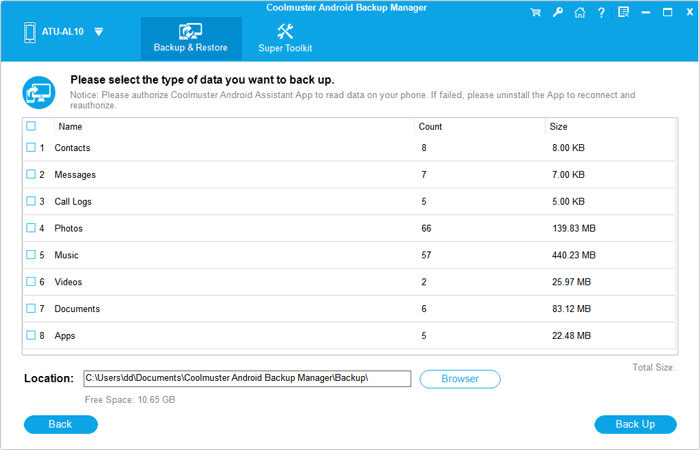 Back Up Android Files to Computer with 1 Click
To back up Android files, please click "Backup" button to choose the data types that you want to back up, choose a file location for backup if needed, and hit "Backup" button to start backing up your Android files.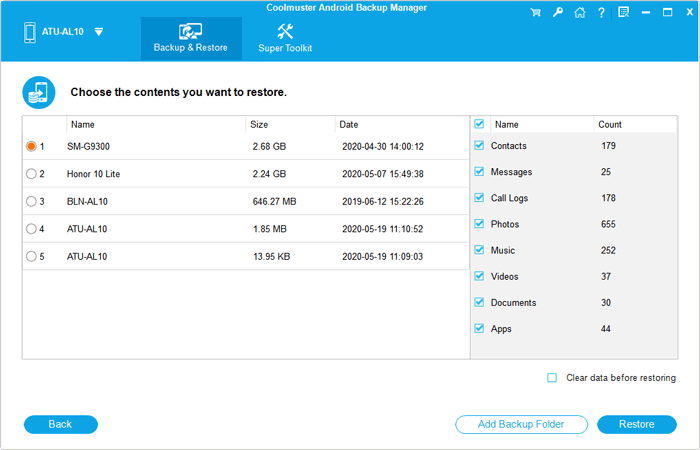 Restore Backup Files to Android Phone with 1 Click
You can freely restore backup files to any Android phone. Simply click "Restore" button, choose the previous backup file and the data types that you want to restore, then hit "Restore" button to start restoring the chosen backup files to your Android device.