Rooting your HTC phones serves to further the likelihood of fully access and control your HTC devcies. After the rooting process, you can backup your HTC phone data and setting first to restore it in any case if needed; you can block the unwanted apps that keep on popping up every now and then and even you can install incompatible apps and run them. In a word, you can automate anything and everything. But rooting is also dangerous because customers that tinkering with their devices will automatically void the warranty that the product comes with.
Before rooting:
So it all boils down to your choices. But if you finally decide to root your HTC devices, you must have the ready-made task done - backup your HTC phone beforehand, in case of any data loss problem during the rooting process. And if unfortunately you have the data lost on your HTC phone, you still no need to panic because we can make tricks to recover lost data from HTC devices. Next, we would like to introduce two different methods to help you root your HTC devices:
Method 1. How to root HTC devices with KingoRoot?
Method 2. How to root HTC phones with HTC Quick Root Toolkit?
Method 1. How to root HTC devices with KingoRoot?
There are several rooting programs that are easily available that help you root your device in just a few minutes. So, should you decide to root your phone, it is way easier than you probably think. KingoRoot is a popular rooting app that enables you to root Android devices from Android OS 1.0 to 7.0. It has both PC and App version. Here, we will set the App version as example.
Step 1. Download KingoRoot APK on your HTC device and follow the step by step setup wizard to install it.
Step 2. Check on your internet source to ensure that there is a stable connection. Launch the APK file on your HTC device and click the "One Click Root" to begin the process.
Step 3. There will be a display of the rooting progress. When you see an interface that shows you "Root Succeeded", congratulations that your HTC device is successfully rooted and you can unplug and restart it.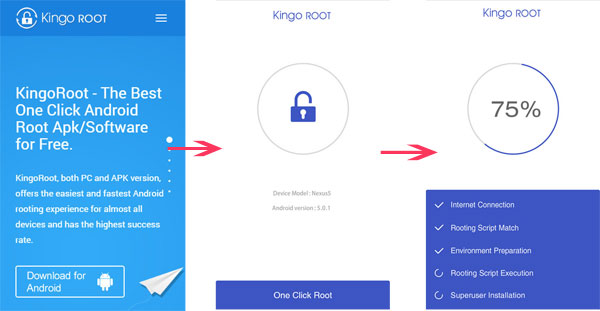 Method 2. How to root HTC phones with HTC Quick Root Toolkit?
HTC Quick Root Toolkit is specially designed for HTC users to root their HTC devices. So, if you failed to root your HTC phone using the above KingoRoot app, then you can try this alternative solution.
Step 1: First of all, download and install the program on your computer from the link (https://forum.xda-developers.com/showthread.php?t=1870652), and then extract the file to another separate folder.
Step 2: Go to "Settings" > "Power", then select disable "Fastboot" on your HTC phone. Now, you should open USB debugging on your HTC device first.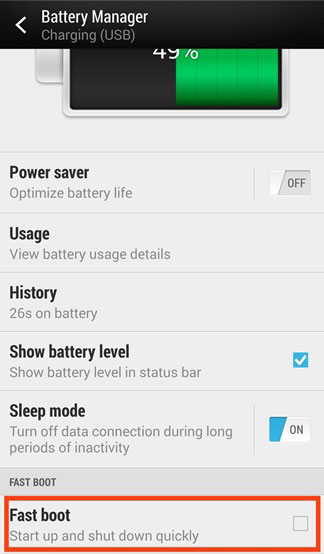 Step 3: Plug your HTC phone into computer with a USB cable, and launch the HTC Quick Root Toolkit on your PC. The program will detect the connected HTC phone and show it in its program interface.
Step 4: The program provides you with two methods - "Insecure Boot" or "Universal Exploit" to root your device. After choosing one method, you can click "Root" button and follow the on-screen commands, then wait for the end of rooting.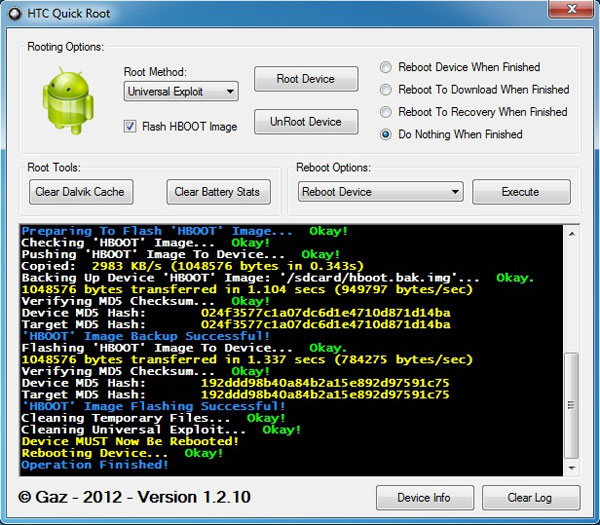 Related Articles: