If you have owned an Android device for a while and now you are bored with the limited functionalities it has, then you should definitely consider getting the root access of your phone. It will create lots of opportunities for you to get pass that manufacturer's lockdown and enjoy all the freedom of having your own device for yourself without any constraints - truly madly yours! Then, what can we do after rooting our Android devices? For example, we can uninstall those preinstalled apps on the devices, improve the devices' performance, customize the settings of the devices, bypass the restrictions that are putted in place by the Android devices' manufacturers and so forth.
Then, how to root an Android device? Next, we are going to introduce several popular online tools to help you root Android phones/tablets online. Not so sure about whether your Android devices is rooted? You can refer to the guide: How to Check Android Root Status, and what to do if you fail to root Android phone.
Top Online Tools to Root Your Android Device
Here is a look at some of the popular rooting tools available today.
1. One Click root
It's perhaps the most popular options out there today, and can help you root your Android phone in just one single click! All you need to do is to install the app and open it - to let it do its work. What did we love the most about it? Well, you can root just about any Android device with it, and more importantly, you have access to a round the clock customer service. It's as good as it can get here. You can get it from the link - https://www.oneclickroot.com/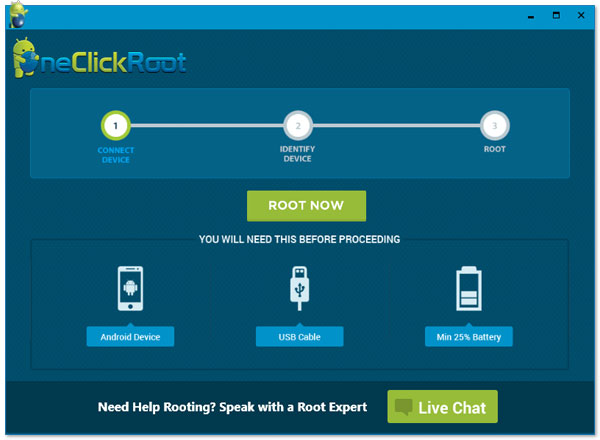 2. Kingo Root
If you are looking to root your Android phone with success, this is the one you need to take. While it does come in both PC and APK versions, you don't really need a PC to use it. You can just root your Android phone the way you like, when you like. It's compatible with all recent Android versions, right from version 2.3 and is free to use. You can even remove the root anytime you want. You can get it from the link - https://www.kingoapp.com/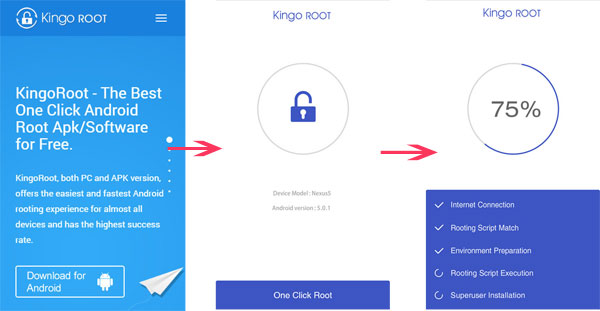 3. iRoot
While it is called the iRoot, it works across Android devices. Today, there are as many as 227 million Android devices using it, and the tool is compatible with as many as 80,000,000 Android models. You would love the fact that the tool comes free of charge and has one of the highest success rates for rooting today. You can get it from the link - https://www.iroot.com/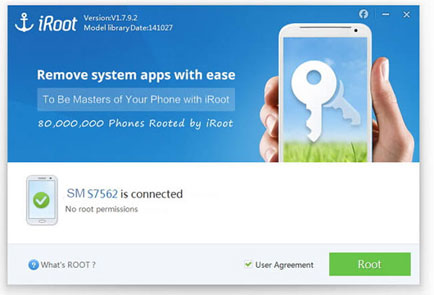 4. Root Genius
If you are looking to save space even when installing a rooting app, this is the choice for you. It doesn't install any unnecessary applications on your gadget and works across all Android devices. Plus, it comes free of cost, just the way you like it. On the downside, you would miss the unroot option here - which means that should you want your Android phone to be how it was before rooting it, you would find it a bit difficult. You can get it from the link - https://www.rootgenius.com/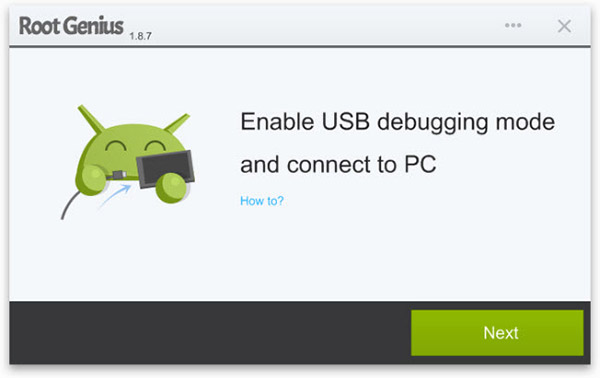 That is all that you need to do. Which rooting tool are you planning to use first?
Related Articles: