In the past few years, navigation apps have revolutionized the way we travel. One doesn't need to stop at every other turn to ask for directions in a new city, the automated voice in our phone takes care of everything. Even when you're in your hometown, looking for new places becomes way too easy: Cafes, pubs, ATMs, Hospitals are all a part of these interactive apps. Though Google has traditionally been the frontrunner in the field, new apps are coming up every day to cater to the ever increasing consumer base.
Here are 5 of our favorite navigation apps that work on both Android and iOS:
1. Waze Navigation app
Waze has changed the way navigation works with a simple yet brilliant idea: sharing real time traffic information given by other drivers on the app. This allows the user to avoid traffic jams, approaching police and accidents, all in real time. This navigation app offers you live routing based on community driven, real-time traffic & road info. All the alerts including accidents, hazards, police traps, road closures, and more are all reported timely. With Waze, navigation is more than just green lines on a screen. Price: Free.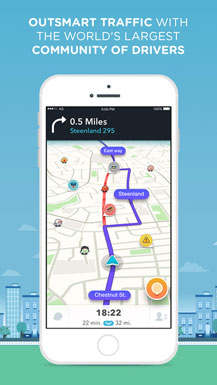 Download the App for Android Devices >>>
Download the App for iOS Devices >>>
2. OsmAnd Maps & Navigation
It is widely believed that offline maps are next big thing in the navigation map market, and OsmAnd is a big reason for this. Not only does it work offline with automatic re routing, it announces when you're exceeding your speed limit as well. It has a separate feature for hikers, pedestrians and cyclists. You can get it for free on iOS and for $5.99 on Android.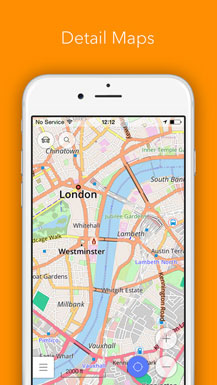 Download the App for Android Devices >>>
Download the App for iOS Devices >>>
3. CoPilot
Another app that makes its mark in the offline maps category is CoPilot. It allows for customized navigation for Cars, Trucks and RVs and has an upgradeable 3D navigation option which enables you to free from troubles of data roaming costs and confusing road signs! With this CoPilot navigation app, you can easily find petrol stations, restaurants, etc. around you. The price ranges from $7.99 to $15.99 depending on the version you want.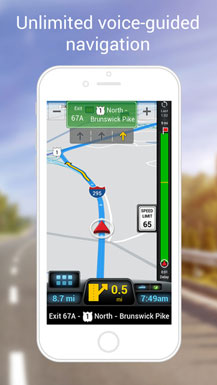 4. Maps.me
There is only one reason Maps.me is used extensively the world over: attention to detail. Not only do they strive to map the remotest of areas, they are constantly trying to include every country possible. It works offline and allows contributions in its open source code. To top it all off, it is available for free.
Download the App for Android Devices >>>
Download the App for iOS Devices >>>
5. Sygic
What strikes first about Sygic is the vibrant colors and the smart 3D display, making for an appealing interface. In app purchases allow you to include walking instructions, speed camera location information and our favorite, celebrity voices! The app is available for free on both platforms.
Download the App for Android Devices >>>
Download the App for iOS Devices >>>
Next, we will guide you through the most popular app managers out there, because securing your phone data is paramount for everyone out there.
Extra Bonus: Best App Managers for Android/iOS
Here is a look at two of the best App managers that you can get for your Android and iOS devices.
1. Coolmuster Android Assistant
One of the most popular App managers out there, This software allows you to save your contacts, SMS, apps, media and anything else you can think of, right on your computer. You can later restore all your android data from your PC just in one click. It is hassle free, and also allows you to transfer all your data on an SD card.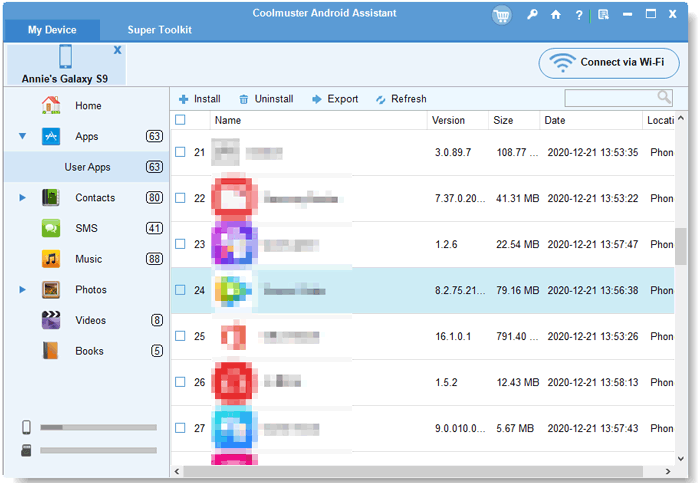 2. Coolmuster iPhone/iPad/iPod to Computer Transfer
The company provides solutions for iOS platforms as well. Allowing for back up of playlists as well as Safari bookmarks, this software is custom designed for Apple users. Transfer your playlists, eBooks, TV shows, media and much more to your PC in a matter of minutes. Also, you can organize your data much more efficiently with the thumbnail and the list view modes. It is compatible with all generations of iOS devices, including the latest ones.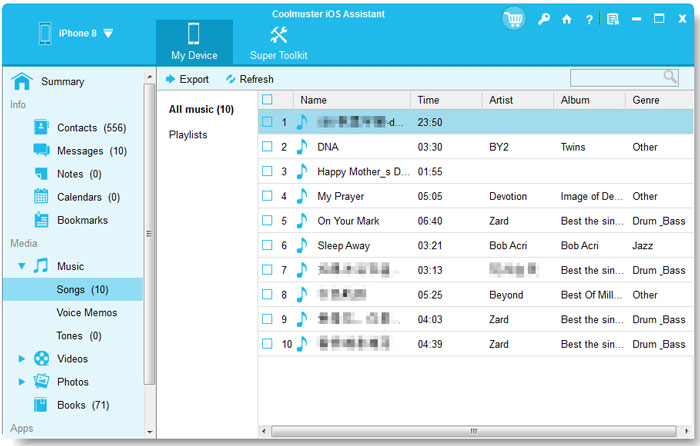 Conclusion
In addition to navigation apps, app managers play a crucial role in securing phone data. Coolmuster Android Assistant and Coolmuster iPhone/iPad/iPod to Computer Transfer are highly regarded options for managing Android and iOS devices, respectively. These app managers allow for seamless backup and transfer of various types of data, providing users with peace of mind. So, you can try them if needed.
Related Articles:
How to Unlock Vivo Phone if Forgot Password, Pattern or PIN
How to Get to Android System Recovery Mode