Android is a widely used mobile operating system developed by Google, and since its release, it has undergone many updates and changes. The best thing about the Android phone is that it allows you to customize your device to your liking.
Android devices have three modes you can boot into. You can boot into safe mode, Odin mode, or recovery mode. Each of these modes will help you fix specific problems with your device. Android recovery mode allows for fixing issues with the operating system. This article will show you how to get to Android system recovery mode in various Android devices, what you can do when in recovery mode, and what to do when you are stuck in recovery mode. So, let's begin.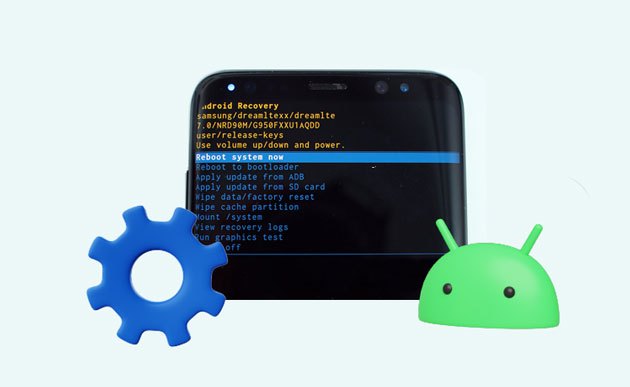 Part 1: What's Android System Recovery Mode?
Android system recovery mode is a tool you can use to fix problems within your Android phones. Once you boot to recovery mode, you'll be able to troubleshoot Android problems by scrolling through the options.
Even though you don't have to use this mode every time, some situations still need it. For instance, when your Android phone malfunctions and seems dead, recovery mode can help bring it back to life.
Part 2: How to Get to Android System Recovery?
There are several ways to get to Android recovery mode, but it depends on the model of your device. But mostly, you just press a combination of keys and are done.
2.1 Enter Android Recovery Mode on Google Pixel and Motorola Devices
Step 1: Power off your Pixel phone by pressing the Power button.
Step 2: Tap the Volume Down and Power keys for seconds. Your smartphone will get to another page.
Step 3: Use the Volume keys to choose Recovery Mode, and confirm it by hitting Power. As the Android robot shows up, press the Volume Up & Power keys at the same time. Then your device is in Recovery Mode.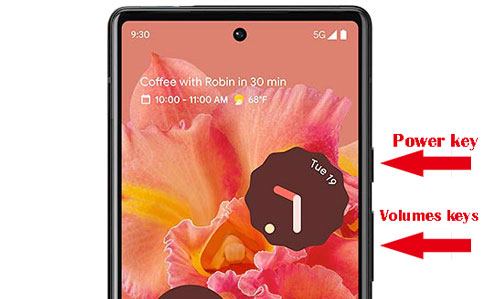 2.2 Enter Android System Recovery on OnePlus Devices
Step 1: Turn off your OnePlus phone, then press and hold the Volume Down and Power buttons till the OnePlus logo appears on the screen.
Step 2: Unlock your device, and choose a language. Then you will see three options: Wipe data and cache, Advanced, and Exit. Now you are in recovery mode, and can choose what you want for your device.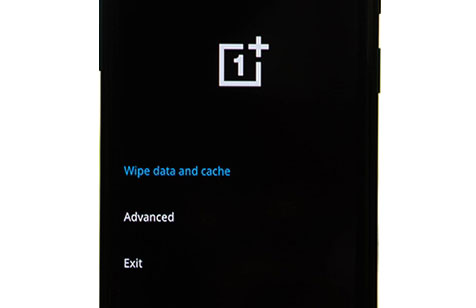 2.3 Enter ZTE Recovery Mode
Step 1: Switch off your ZTE phone first, push Volume Down and Power keys for a few seconds, and release them when seeing the ZTE logo
Step 2: Now the phone is in Recovery Mode, and you can get four options: Reboot system, Wipe data, Power off, and Advanced options.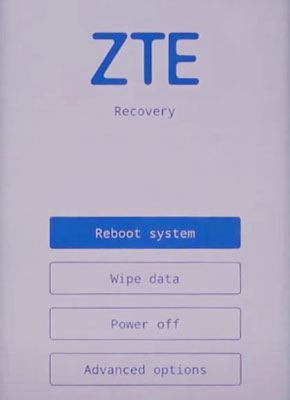 2.4 Get to Android System Recovery on LG Phones
LG devices have a different method of getting into recovery mode. Just hold the right keys and release them at the right time.
Step 1: After turning off your phone, press the Power + Volume Down button simultaneously.
Step 2: Release them immediately after you see the LG logo, then long-press the keys again. Hold the Power key till you enter the recovery mode.
2.5 Get Into Android System Recovery on Samsung Phones
If your Samsung phone has a Bixby button, please follow this tutorial:
Step 1: Turn your phone off first and then press and hold the Volume Up, Bixby, and Power buttons. And let go when the Samsung logo appears.
Step 2: Wait for the device to get to recovery mode.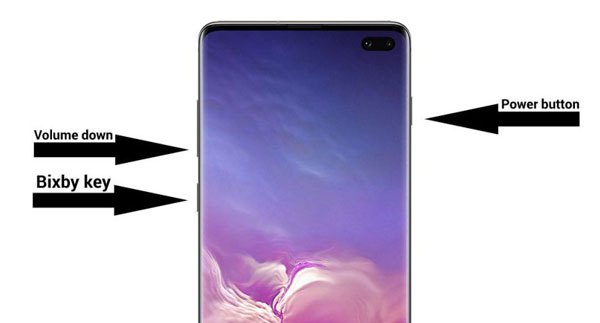 On those Samsung devices without a Bixby button, you can use these steps:
Step 1: Connect your Samsung phone to your computer via a Type-C USB cable.
Step 2: Press and hold Volume Down and Side buttons to turn off your phone.
Step 3: After that, hit Volume Up and Side keys and don't release them until you see the Samsung logo on the screen. Now, your get to the Android Recovery screen.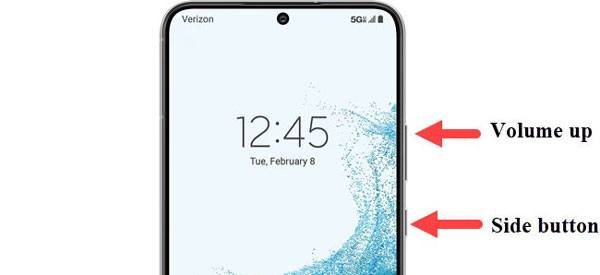 Read also: What if your iPhone's screen turns black suddenly? If you want to fix it, don't miss these solutions.
Part 3: What Can You Do in Android System Recovery Mode?
Android system recovery mode offers you a variety of functions to troubleshoot problems in your Android phones. Below are some things you can do when you reboot your Android phone to recovery mode:
3.1 Factory Reset Your Phone and Wipe Data
In recovery mode, you can factory reset your phone and wipe out the whole data. This option is helpful for users who want to sell their device on the second-hand market without fearing someone spying on their previous activities or accessing all their private information stored on the phone.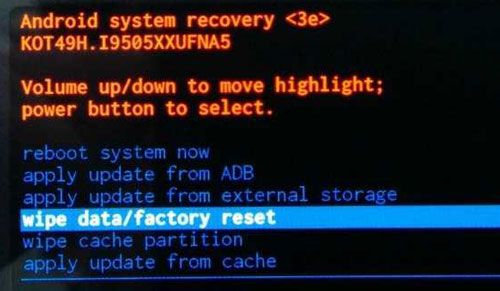 3.2 Reboot System
You will also find an option to Reboot the system in system recovery mode. This option lets you switch off your device and then on again in normal mode. Normally, you use this option after you've finished all tasks in the recovery, and now you wish to return to normal mode.
3.3 Apply Updates from SD and ADB
In Android system recovery mode, you can apply system updates that have been downloaded onto the computer as ZIP files. Use recovery update from the ADB option and install the update file on the phone. Furthermore, if you have the update on the SD card, you can easily update it from there by pushing the file to the phone and updating it.
3.4 Reboot to Bootloader
In some phones, there's also an option to Reboot to bootloader when you get the device to Recovery mode. The bootloader mode is very different from the normal mode, letting you flash some files with ADB and other tools.
3.5 Remove the Cache Partition
If you want to remove all cache from your Android phone, the recovery mode has an option that enables you to delete all cache files in the cache partition. Actually, clearing the cache files on the cache partition is an easier and quicker way to remove all caches in a few taps. If there are many caches on your device, you can use this option to get rid of them.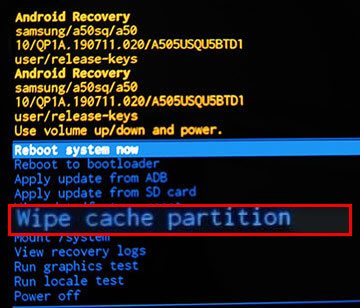 Guess you need: Want a professional recovery tool for your data on a ZTE phone? Fortunately, you can now get 5 approaches from this article.
3.6 Power Off Your Device
You will also find the Power off option in the Android recovery mode. The Power off and Reboot system now options aren't the same. Power off implies that you can switch off the device completely, but it won't turn on later by itself. Normally, we use this option when we've finished tackling a specific task in the recovery but don't want to get to normal mode immediately.
3.7 Check the Recovery Logs
Another feature in recovery mode is the option to check the recovery logs. You can access this option from the menu button that shows up when you click the Android system recovery option on your device. The logs will show you what your phone has been doing since you booted it to recovery mode and may help you track down errors or bugs in your device.
3.8 Mount System
The recovery mode in Android allows you to mount the device's system, enabling you to access the core files and make changes where necessary. You can mount the system when you want to flash new system files, themes, or other apps.
See more:
5 Easy Ways to Fix iPhone Stuck in Recovery Mode Issue
Top 9 Android Phone Repair Software to Fix Common Android Issues
Part 4: How to Fix Android Stuck in Recovery Mode?
Sometimes, your device may get stuck in Android system recovery mode, and none of the options available wouldn't work. This can really annoy you, and you may feel like throwing your device off the cliff. But no need for that anymore, as there are ways to fix the problem.
4.1 Carry Out a Hard Reset
If you are stuck in recovery mode, do a hard reset. But you need to be careful with this method because the hard reset will delete all data and settings on your phone. If that's what you want, go ahead and do it. Do a hard reset and then reboot it into normal mode.
To hard reset an Android phone, press then hold the Volume Up and Power keys simultaneously for about 10 seconds until the recovery screen goes black. After that, reboot the device and see if it'll start normally.
Remember, not every phone can get out of Recovery mode via this method. Just try to see if it can help.
4.2 Check the Buttons on Your Android Device
If the hard reset doesn't work, then it is because something's wrong with the hardware. You should check the buttons on your phone. First of all, clean the Power, Volume Up, and Volume Down keys. Then press each of them and see if there is any effect.
4.3 Fast Repair Your Android Device When It Gets Stuck in Recovery Mode
This Android Repair software is a professional system tool for Android devices, which allows you to fix multiple system issues in three simple steps. It works well when an Android phone is stuck in system recovery mode. And you can use it to repair the black-screen problem on Android, crashing apps, bricked device, etc.
Download the Android repair software.

Free Download for PC
Here are the steps to exit recovery mode on an Android phone via this software:
01Launch the program on the computer and connect your Android using a working USB cord. Then choose the System Repair option.
02Tap on the Android Repair tab from the left panel, and once done, click the Start icon. Then select your device's info, and hit the Next and Confirm icons.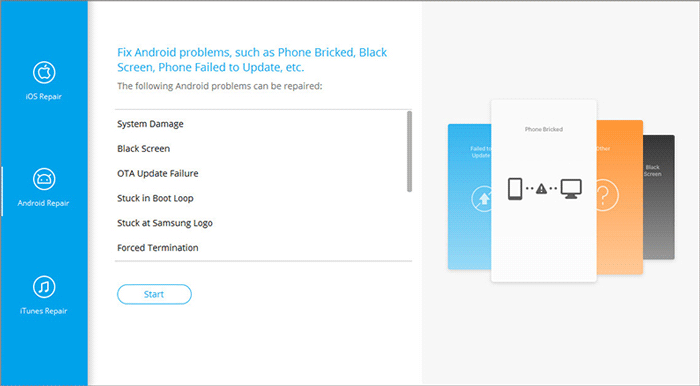 03Enter the Download Mode according to the tutorial on the interface. Tap Next to start the recovery process. After finishing, your Android device will exit the Android recovery mode.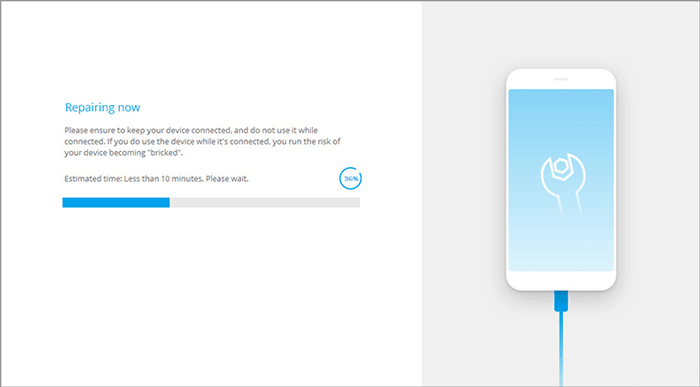 Conclusion
From this guide, you can now effortlessly get into Android system recovery mode and do what you want with your device. In addition, if you get stuck in recovery mode, you know what to do to get out.
As for those who want to fast fix Android system issues, like blocking in Android recovery mode, the Android Repair software is the best choice. It can also work when your Android device is in a boot loop, apps often crash, etc.
Related Articles:
Ultimate Guide on How to Recover Deleted Camera Photos from Android
How to Make OnePlus Data Recovery via 6 Methods [New Tutorial]
Top 8 iMessage Recovery Apps for iOS Devices: Recover Messages Easily
Sony Xperia Data Recovery: How to Recover Deleted Files from Sony Xperia
13 Best iPhone Recovery Software in 2023 (Detailed Reviews)
How to Make Samsung Internal Memory Recovery in 3 Reliable Methods?