Voicemail is a convenient feature that allows you to record and listen to voice messages from your callers. However, sometimes you may accidentally lose a voicemail that you need or want to keep. If this happens, don't panic. We'll show you how to recover deleted voicemail on Android devices.
There're piles of reasons behind voicemail losses:
Accidental deletion, for instance, pressing a wrong button
Deletion of the Android Voicemail App
Hardware damage
Rooting or factory resetting your Android device without backing up
System upgrade failure
Lack of storage
In this article, three methods are presented to teach you how to retrieve deleted voicemail on Android. Depending on your phone model and service provider, some of these methods may work better than others. Try them out and see which one suits your needs.
Method 1: Check Your Voicemail App
Wanna know how to retrieve deleted voice messages on Android phone? The first method as well as the easiest is to check your voicemail app on your Android phone. Some voicemail apps have a trash folder or a deleted messages section where you can find your deleted voicemails. Here are the steps to follow:
Open your voicemail app and tap on the menu option (usually three dots or lines).
Tap on Deleted Voicemails or Trash, you will see a list of voicemails can be recovered.
Tap on the one you want and then tap on Save or Undelete.
The voicemail will be restored to your inbox or saved folder.
This method is simple and quick. Hopefully, you may find deleted voicemails on Android through this way, but it may not work for all phones or providers. Some apps may not have a trash folder or may delete the messages permanently after a certain period of time (most Android phones will hang onto deleted voicemails for 30 days before permanently deleting them).
You might also be wondering:
How to Delete Voicemail on iPad
How to Permanently Delete WhatsApp Voice Messages on iPhone
Method 2: Call Your Voicemail System or Service Provider
The second method is to call your voicemail system directly from your phone. This method works by accessing the server where your voicemails are stored before they are downloaded to your phone. Here are the steps to follow: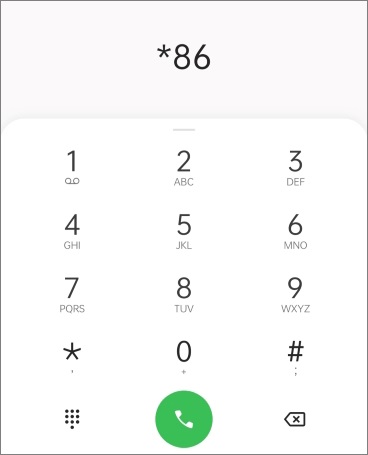 Call the number for your voicemail system. This number will vary based on your provider. For example, call *86 if you are on Verizon Wireless or U.S. Cellular, or press and hold 1 if you are on AT&T, T-Mobile, Sprint, Cellular One, or Metro PCS.
Enter your voicemail password if prompted.
Listen for an option that says something like "Deleted Messages" or "Recently Deleted". Press the corresponding key to access it.
You will hear a list of deleted voicemails that can be recovered. Press the corresponding key to save or restore the one you want.
Or, you could contact your service provider directly and ask them if they can help you recover deleted voicemails. This method depends entirely on their policy and availability, so it may not work for everyone.
Some providers may keep backups of their customers' data for a certain period of time (usually 30 days) before deleting them permanently. Others may charge fees for retrieving deleted data. Some providers may not offer this service at all.
Method 3: Use an Android Data Recovery Software
- "The two methods above don't work on me. Is there another option to get deleted voicemails back on Android? Please help!"
Of course. The third method is to use a third-party Android data recovery tool or a voicemail recovery app on Android that can scan your phone's internal memory and SD card for deleted files. This method requires a computer and a USB cable to connect your phone. Here are the steps to follow: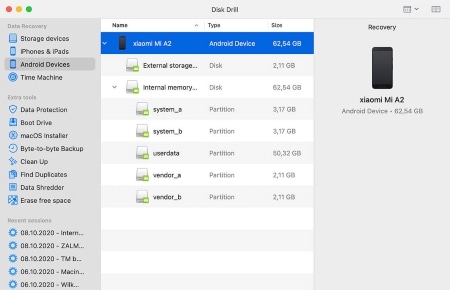 Download and install an Android data recovery software on your computer. There are many options available online. Take Disk Drill as an example.
Launch the software and connect your phone to the computer using a USB cable.
Enable USB debugging mode on your phone if prompted.
Select the location from which you wish to restore deleted voicemails.
Press the Scan button to see the deleted voicemails. Once the process is complete, you get to preview the deleted voicemails.
Preview and select the voicemails you want to recover and click Recover.
This method is more advanced and time-consuming than the previous ones, but it may be more effective in some cases. However, it also has some drawbacks:
It may require rooting your device which may void its warranty or cause other issues.
It may not be able to recover all deleted files due to overwriting or encryption.
It may cost money depending on which software you choose.
Also read: Android Audio Rescue: How to Recover Deleted Audio Files from Android Phone
Bonus: 4 Things Always Queried About Voicemail
We have introduced three most possible mothods to show you how to undelete voicemail on Android, and we hope these methods would help. Next there're some of the questions that we are often asked: if you have the same questions on your mind, please read on.
What Could I Do to Prevent from Losing My Precious Voicemails?
Back up your voicemails and, needless to say, ensure there's enough space on the phone for your voicemails.
In fact, it's recommended to back up all those important files on your phone from time to time. To prevent the loss of important data, it is essential to regularly back up phone data to a secure location, such as a cloud-based storage service (for instance, iCloud, google Drive, Dropbox, etc) or an external hard drive. Many phone manufacturers offer built-in backup features, and there are also several third-party backup solutions available. Coolmuster Android Assistant is one of the best products, with lots of awesome features as below:
Back up and restore easily on Android device
Export and import the files you choose-contacts, SMS, call logs, etc.
Operate your text messages directly on your computer.
Manage media files on Android.
Install and uninstall apps.
And here' s how to use this tool to back up files on Android devices:
01Download and install this tool on your computer. Then launch the program and connect your phone to your computer via USB cable or WiFi.
02Click on the "Super Toolkit" option on the top menu bar once your phone is detected by the program. And click on "Backup" to open the backup settings window from the Super Toolkit menu.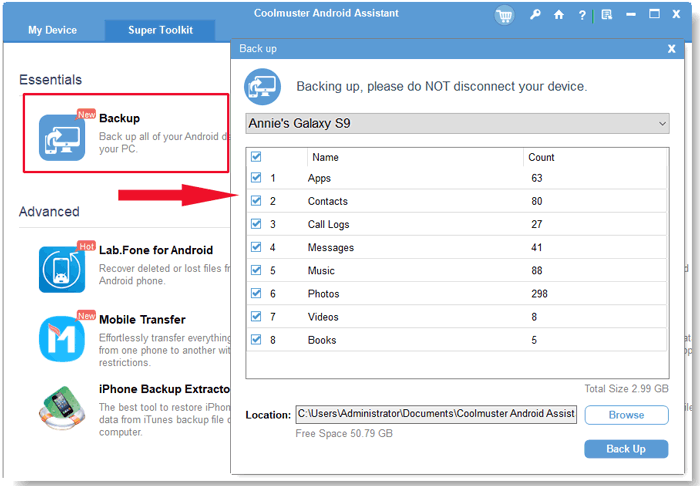 03Select the data types you want to back up and choose a location to save the backup files. Click on the "Back Up" button to start the backup process afterwards.
How Can I Save Voicemails to My Android Device?
To save voicemails on your Android device, you can follow these steps:
Open the phone app.
Tap and hold the voicemail message that you want to save until a menu appears.
Select the "Save" or "Download" option from the menu.
Choose a location to save the voicemail file if prompted.
Alternatively, you can also use a third-party app that allows you to record and save voicemails. Some popular options include YouMail and Google Voice. These apps can help you manage your voicemails and save them for later playback or download.
How Can I Listen to My Old Voicemails?
The process for listening to old voicemails can vary depending on the type of phone or service you have. Here are some general steps that should work for most phones:
Dial your voicemail number.
Enter your voicemail password or PIN-if you have one.
Listen to your voicemail messages and choose the way you want to manipulate them.
If you're having trouble accessing your voicemail or don't remember your password, contact your phone service provider for assistance.
What Can I Do to Change My Voicemail Greeting on My Android Device?
To change your voicemail greeting on Android, you can follow these steps: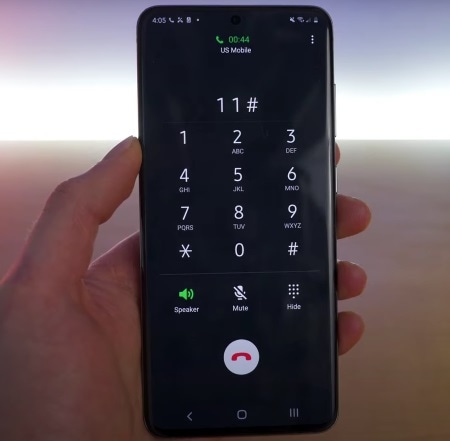 Open the Phone app.
Press and hold "1" to call your voicemail.
Enter your PIN and press "#".
Press "*" for the menu.
Press "4" to change settings.
Press "1" to change your greeting.
Summing Up
In conclusion, recovering deleted or lost voicemails on your Android device can be a simple process if you follow the steps in this post. From checking your voicemail settings and backups to using specialized recovery tools, there are various methods you can use to retrieve your important voicemail messages. It's important to act quickly and not overwrite any data on your device if you suspect that your voicemail has been deleted. With all you need-just a little patience and the right tools, you can restore your voicemail messages and get back to using your Android device as normal. Always remember to regularly back up your important data to avoid any data loss in the future, and as an Android owner, Coolmuster Android Assistant is a good option to take a try.
Related Articles:
How to Retrieve Deleted Voicemail on iPhone?
Where Are Contacts Stored on Android Devices? Easily Find and Back Up Contacts
How to View Text Messages on Computer for Android Phone Users? (Solved)
Transfer Text Messages from Samsung Phone to Computer | Top 6 Ways
SIM Card Data Recovery: How to Retrieve Data from SIM Card
How to Recover Files from Samsung Galaxy Recycle Bin or Phone Directly? (Solved)