Apps are developed in order to allow users to be entertained, capture beautiful moments, complete tasks, manage documents and communicate with others. These apps usually display a notification every time an event has occurred. For example, if you receive a new SMS, you will get a notification or when a game app character has their energy filled up, you will also get a notification. This means that the more apps you have, the more notifications you will receive. While they are useful in informing you of a certain event, they can be quite annoying especially when sound is engaged. Not everyone is happy to have notifications popping up every second therefore many people will opt to install Android notification manager so as to disable notifications from apps.
Part 1. Best & Free Notification Management Apps for Android Phone
* Notification Manager by MobiSystems
It is one of the top 3 Android notification manager apps that has been developed for both smartphone and tablet users. The app has several useful features which include:
a. The ability to pick favorite contacts and be able to get notified about events connected to them such as calls, messages and emails
b. Hide and ignore notifications
c. Be able to group different notifications originating from contacts or apps
d. Be able to view the history of all past notifications.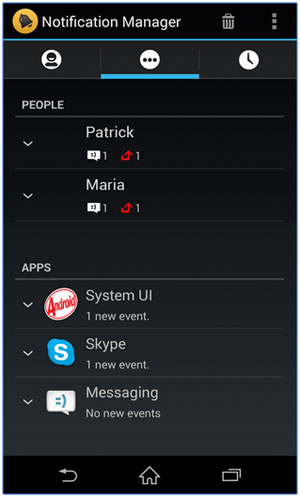 CM Notification by CM Notification
This app was designed to be part of CM Launcher and helps the user to follow up on unanswered phone calls, unread messages, emails and social app messages. The app has several features which are useful to the user. They include:
a. Ability to support notifications from phone calls and SMS
b. Features a badge counter that displays number of unread messages
c. Supports different social apps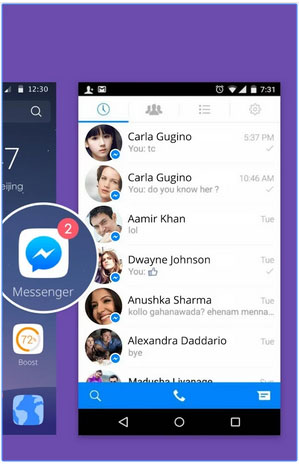 Notification Off by Giorgi
This is a useful app that helps to control notifications generated by different apps in a smartphone. It is designed to manage notification centrally therefore the users can turn on or off from a single point. The app is also designed to disable notifications in new apps too.
You can download Notification Off from Google Play Store >>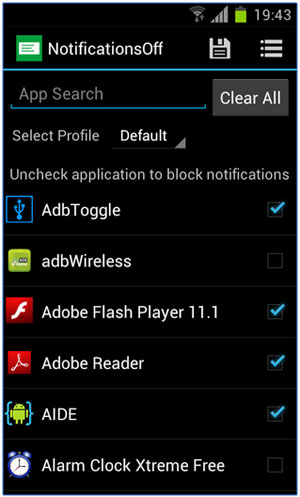 Part 2. Download and Manage Notification Apps for Android in One Place
Once you have chosen your top 3 Android notification manager apps, you can use a secure application like Coolmuster Android Assistant to install or uninstall the app from your smart device. The application has the capability of allowing users to install, uninstall or export apps from their smart Android devices to their PC. All this is achieved from a single panel once you have connected your Android device to the PC.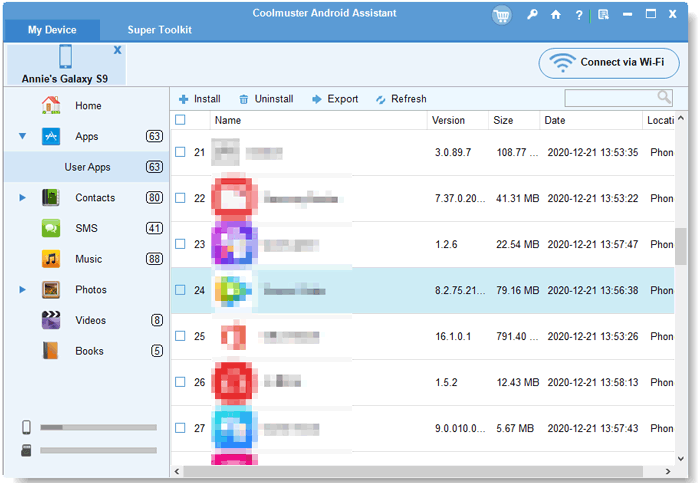 Step by Step guide of installing apps with Android Assistant:
Step One – Download, install and launch application
You need to download, install and finally launch the application on your PC. Connect your Android device to the PC and you need to ensure that USB debugging is enabled in the device.
Step Two – Install, Uninstall and Export apps
Once your device is connected, you can navigate to "Apps" on the application. From there you will view all applications installed in your device. You can download, install, uninstall and export Android notification manager apps with ease.
Related Articles:
Top 5 Android eBook Readers You Should Know
Transfer Contacts from Android Phone to Computer
Recover Deleted Photos from Android Internal Storage