The photos and videos we record using our phones are typically stored in the phone's internal memory. We store them to remember the beauty of our lives. However, in the process of managing these photos, some users find themselves in awkward situations where they delete the images accidentally.
If you have encountered such an issue with your Android device, you have come to the right place. In this article, we will show you how to recover deleted photos from Android devices. Technically, the images deleted accidentally are stored in specific storage before their space is taken up by new data. Here is how to retrieve deleted files from Android phone internal memory.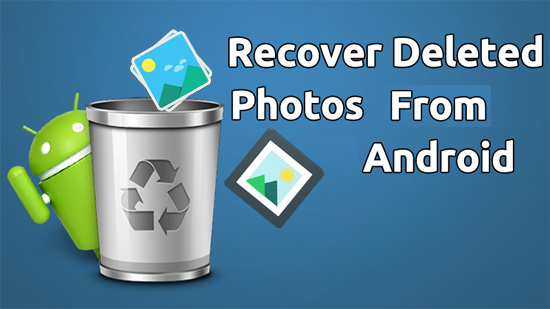 Part 1: What You Need to Know before Recovering Android Photos
Part 2: How to Recover Deleted Photos/Videos from Android Internal Storage
Part 1: What You Need to Know before Recovering Android Photos
Multiple reasons can cause you to lose your Android's data. Corrupt firmware, virus attack, an incomplete software upgrade could be among the reasons. There are scenarios where you accidentally erase pictures and videos from your phone also. Regardless of the reason that makes you lose photos, the good news is that there are several Android apps to recover deleted photos from internal memory.
Before continuing with further information, it is essential to learn about the things you need to know before recovering photos from your device. If you want to recover deleted photos Android internal storage, consider the following tips: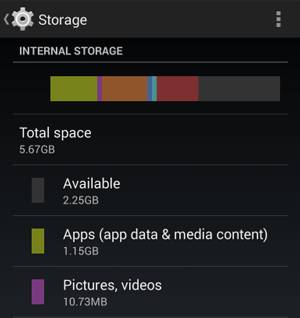 1. First, it is essential to stop using your phone instantly. Avoid using any application, playing games, or even taking pictures. You are already aware that when you delete something from your phone, it is not erased from its storage immediately. Instead, the storage it was allocated becomes available. Thus, it is easy to recover deleted files as long as you avoid overwriting anything on its occupied storage.
2. Be vigilant and utilize a data recovery tool as soon as possible. By doing this, you will prevent any data from overwriting the available space.
3. Avoid restarting your phone severally to recover pictures from phone memory. Restarting your phone might lead to unanticipated results.
4. Also, do not reset your phone to factory settings. Carrying out a factory reset will make it hard for you to recover the deleted files and pictures. (Check how to recover photos after factory reset on Android)
5. Only use trustworthy and legit applications when retrieving your data. Untrustworthy third-party application may lead to issues that weren't there previously.
You May Like:
How to Recover Deleted Files from Internal Memory on Android?
How to Recover Deleted Photos from Samsung S8/S8+
Want to Download the Crack Coolmuster Android Assistant Program? Is It Safe?
Part 2: How to Recover Deleted Photos from Android Internal Storage
Now that you have already known what to watch out for after photos deletion, you might wonder:" How can I recover deleted photos from Android internal storage after all". For the most part, you may search on the Internet for safe and effective recovery programs to recover deleted photos. Can the lost photos be recovered? Can the pictures be opened after recovery? Will the quality of the pictures be affected after they are recovered?
Thankfully, your questions will end up with satisfaction with the smart and pro tool - Coolmuster Lab.Fone for Android, What are the unique highlights of this software? Let's take a sneak peek now.
Here's why I want to share this app with you:
* Operate on almost all Android devices including Samsung, Sony, LG, HTC, Motorola, Huawei Xiaomi Oppo, and so forth.
* Run smoothly on Samsung Galaxy S10/S10+/S10e/S9+/S9/S8+/S8/S7/S6/S5/S4, Samsung Galaxy Note 9/Note 9 Plus/Note 8/Note 7, HTC U11+/U11/10 M10H/A9W/M9W/M9Et/M8W, HUAWEI Mate X/Mate 20/Mate 10 Pro/Mate 10/Mate 9, LG G7/G6+/G6/G5/G4, LG V40/V30+/V20/V10, etc.
* Restore Android deleted contacts, photos, documents, call logs, and text messages from Android phone with ease.
* Restore deleted files from Android phone internal memory on PC with both Windows and Mac platforms.
* Totally safe to recover all your deleted files using Android data recovery and Android SD card recovery modes.
* Recover photos without virus, third-party app with three easy & quick steps.
Wow, is it awesome? Don't you want to download it and have a try now?
After you download Coolmuster Lab.Fone for Android, you may want to know some clear steps.
Here's how to recover deleted photos from Android internal storage:
1. Install and open the app and click "Android Recovery" mode. Then enable USB debugging on your phone (You can skip it if you have already enabled USB debugging) after you link Android phone with PC via USB cord.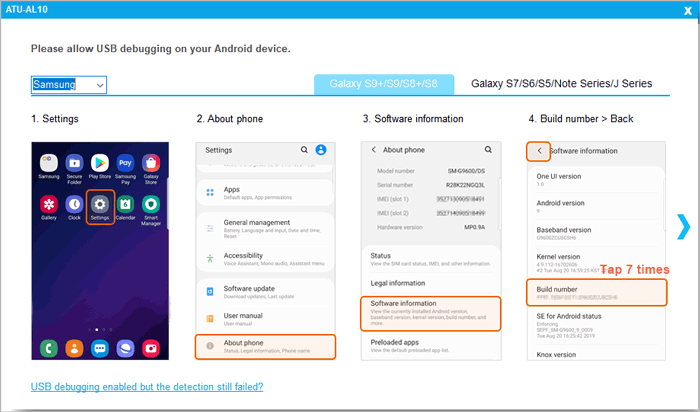 2. Press "Allow" on your Android phone when prompted. Then, choose "Select All" and wait the recovery app to scan data from Android internal storage. Next, File names will display on the interface. Besides, if prompted, you should root your phone to scan deleted data from your handset.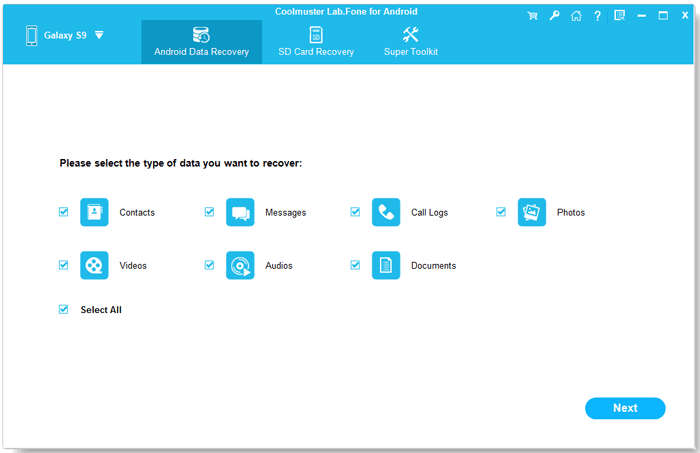 3. Options covering photos, documents, contacts, messages and call logs are on the window below. Select "Photos" to preview and tick it for rescue. Surely, you can also choose to tap "Only display the deleted item(s)" icon to check deleted photos. After that, click "Recover" to recover your precious pictures.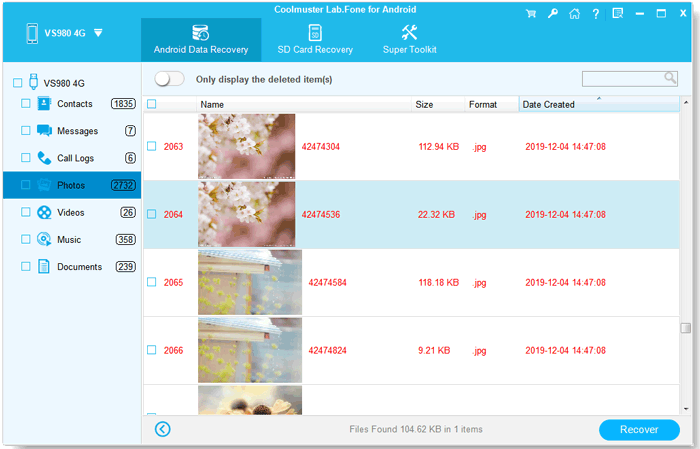 Can't Miss:
Photos Disappeared from Android Phone? Here's How to Get Them Back
How to Recover Deleted Photos from Android Cell Phone?
Final Thoughts
With Coolmuster Lab.Fone for Android, you can quickly recover deleted videos and images from your phone's SD card as well as internal storage. Thus, consider downloading and installing it on your computer in case of accidental file deletion on your phone.
Related Articles:
How to Back up Files from Android Internal Memory
What To Do if Android Internal Memory Gets Full?
How to Recover Lost Data from iPhone Internal Memory Card
Easy Ways to Recover Deleted Text Messages from Android Phone
Easily Get Out of Android Recovery Mode [Solved]