You're learning a new language, and want to know what a new word means. Or perhaps you're visiting a new place, and want to know more about the local language. Visiting a new place or interacting with persons with whom you have a language barrier is a tough task. With every business going global, often it's a business requirement to talk to clients who are located offshore. Learning a new language is a daunting task but with technology by our side, we don't need to learn.
Best Translating Apps for Android/iOS Devices
There are a number of translation apps which can make our lives easy by translating language on a click of a button. Here we bring you top 6 translation apps on iOS and Android.
1. Google Translate
Google Translate is available on both Android and IOS and is one of the most popular translation apps. It converts approximately 100 Languages. There are a good number features including easy toggling between languages, and it can also save translation which we often use. There is also a Wordlens feature where we can point the camera at a text and get its translation.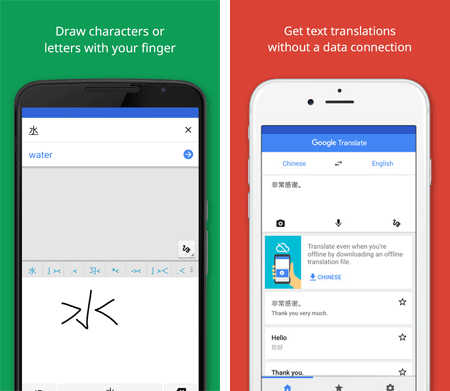 2. iTranslate
This app is really very easy to use as it has a stripped down interface. One can have the option of choosing from 90 languages from a single menu and then just insert a word or phrase. iTranslate helps you in correcting the pronunciation as well as it will say out loud if one goes wrong anywhere. The translated text can be shared on social media as well to keep it intact for viewing later.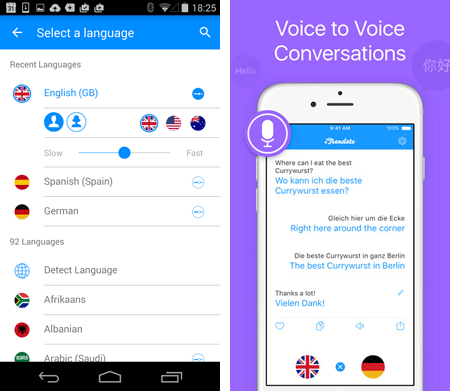 3. Waygo
This app can be used to draw a character in Chinese, Korean and Japanese language, which are otherwise difficult to understand. The character on your phone screen can be captured by the camera, because drawing it is another challenging task. This can be then translated and help you in adverse situations where reading an alienated language is difficult.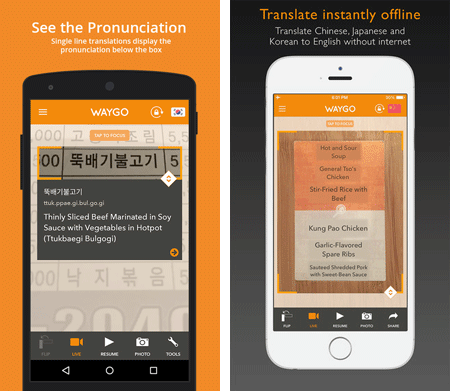 4 Voice Translator
This app is basically used for translation of conversations to any language you wish to translate to. The translated conversations are sharable on Facebook and other social media. This app finds great to use if you have to meet a person who speaks a different language. One can easily switch over the phone turn by turn to translate the conversation and make the meeting meaningful. This app helps in creating a database of the translated phrases. The drawback is that it needs an internet connection, and one might experience error messages.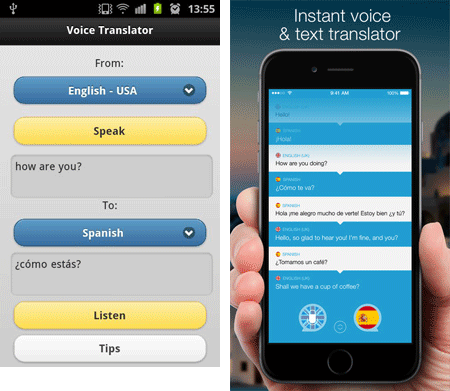 5. Yandex.Translate
One can translate between any pair of given 60 languages available online, while few of them can be translated offline as well. It is a great learning tool because you can learn new words and their meaning through usage examples. When in a new place or country, this app can be very helpful if you see a sign or message and are unfamiliar with the language. Translations can be saved in Favorites or history.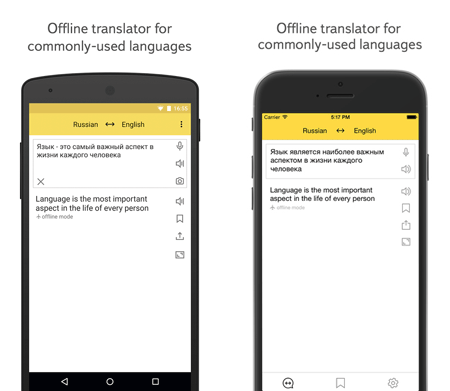 6. iHandy
This app is best for those who want quick translations, by simply entering a word or phrase in the box. One can easily choose the required language and also switch from one language to another. One can also see through the search history and also get connected to Facebook or Twitter to share their translations. The drawback is it can't translate photos and does not support voice recognition.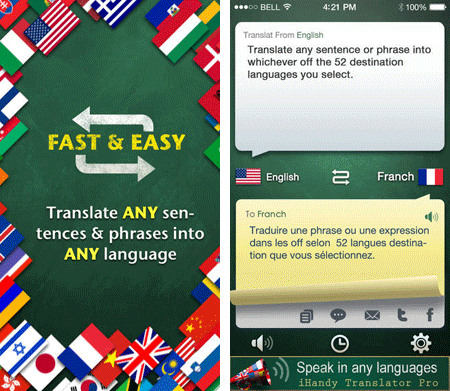 So, which translation app you like best? Download it and you can start translating at once.
Related Articles:
How to Transfer Contacts & SMS From ZTE Phone to Computer
Best Samsung Contacts Editor: Edit Samsung Galaxy/Note Contacts on PC