If you want to unlock ZTE phone but don't have the know-how, you have come to the best place. Here, you will know how to unlock a ZTE phone within a few minutes with little investment. All of us would like to know how to reset a ZTE phone when it's locked so as to use it with our preferred SIM. If you are a frequent traveler, you are aware of the benefits you enjoy when using a local SIM of the toured country.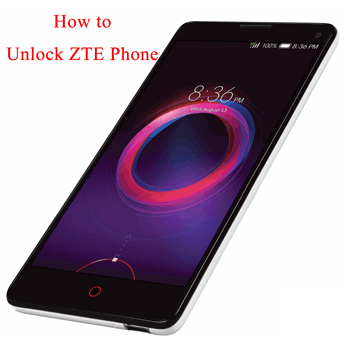 Here, you will learn how to unlock ZTE Zmax pro and other ZTE devices from all carriers. The following are some of the best methods to employ when unlocking a ZTE Android phone:
Part 1: How to Unlock a ZTE Phone via Carrier
Part 2: How to Unlock a ZTE Phone via Third-Party Service
Part 3: How to Recover Data from Locked ZTE Phone
Part 1: How to Unlock a ZTE Phone via Carrier
First Step: Look for your carrier's policy on unlocking devices
Sprint, Verizon, T-mobile, AT & T has various criteria, but you should own the phone in most situations. The specific carrier criteria typically include the following:
* Sprint unlocks your device if it has been purchased in full and been on their network for a period of fifty days.
* Verizon does not incorporate lock on their devices. If the phone has a lock, you can inquire for an unlock during the first six months of the contract.
* T-mobile will unlock your ZTE smartphone if it has been on their network for at least forty days and has been paid for.
* AT&T demands you to submit the information about your phone for review. If the information has not been tampered with, it will be unlocked within five business days.
Second Step: Ensure your carrier unlocks your phone.
It is essential to call your carrier in advance even if the contract demands that they have to unlock your phone if need be.
* If you have fully paid off for your phone, the carrier is legally obligated to unlock your phone.
* Since some branches may not be in a position to assist you to unlock the phone, it is advisable to visit a corporate branch.
Third Step: Buy your preferred SIM card.
You can purchase a new SIM card online or from the new network's carrier store. Having a SIM card in place allows you to insert it directly after unlocking the phone.
* It is essential to ascertain that the selected network is compatible with your device's data network (LTE, GSM, and CDMA) before acquiring the SIM card. The carrier can verify this info for you.
Fourth Step: Get the information needed by your carrier to unlock the phone.
To simplify the entire process, it is essential to acquire the needed details. Some of the details required include:
* IMEI number – you can get it by dialing *#06# on your phone.
* Account holder details.
* The device phone number
Fifth Step: Visit your service provider's offices.
While it is possible to carry out the unlocking process over the phone, it is always recommended to visit the carrier offices as it is much faster.
Sixth Step: Insert the new SIM card to your phone.
Remove the old SIM card from the tray, and insert the new SIM card.
Seventh Step: Enter the code your carrier gives to you when asked.
After installing the new SIM card and rebooting your device, you may be asked to enter a code to verify the migration. This code will be given to you by the new service provider.
You May Like: How to Unlock Samsung Phone
Part 2: How to Unlock a ZTE Phone via Third-Party Service
If you want to know how to unlock ZTE phone without a password, you can use various third-party services. Here is how to perform ZTE unlock via third-party programs:
1. Look for an unlock program
There are various companies where you can purchase stock unlock codes for your phone. One of the leading companies is the "Unlock Radar".
2. Research the company
Read reviews, customer feedbacks and any relevant info regarding the company you opt to use. You should never trust websites that do not start with "HTTPS". Some applications that claim to unlock your phone are just scams.
3. Access the company's page
After deciding on the service, you can then proceed to get the unlock code.
4. Recover your ZTE phone's IMEI code
Get the IMEI number of your ZTE phone by dialing *#06#.
5. Input your phone's IMEI code
If prompted, input your phone's IMEI code to the text box. Some companies require users to enter their phone's IMEI codes.
6. Pay for the service
If prompted, enter the payment details. It is advisable to use services such as PayPal as they are much more secure. Also, they do not offer your bank details to the company.
7. Buy and insert a SIM card
You can call your new carrier to advice on the best SIM card to buy. Only purchase a supported SIM card.
8. Input your unlock code when needed
After restarting your phone, a popup window may appear requiring you to enter an unlock code. After entering the code, the SIM slot will be unlocked, and you can now use a new SIM carrier.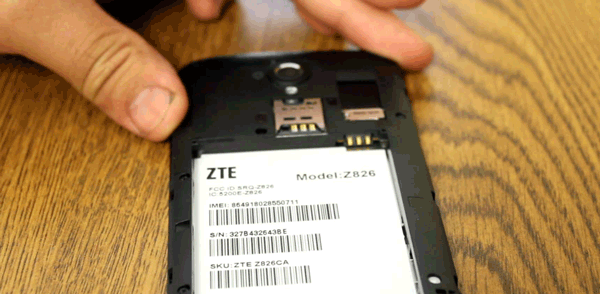 Read more: Want to download a piece of reliable Android password removal software? Here is a list for your reference.
Part 3: How to Recover Data from Locked ZTE Phone
The Broken Android Data Extraction program is the real deal when it comes to resetting ZTE phone password. With this program, it is quick yet simple to unlock ZTE phone without knowing the password. Here are the primary features of this unique program.
* It allows you to protect and backup any data even if the device is broken.
* It will enable you to retrieve data with zero loss quality.
* It has a preview feature that allows you to preview data before retrieval.
* It has a friendly user interface.
* Compatible with most ZTE phones, including ZTE C2017/C2016/A2018/A3/A2015/BV0710/V0840 and etc.

Steps to follow when unlocking ZTE phone without password via Broken Android Data Extraction tool. And you can get into a locked ZTE phone without password with it.
First Step: Launch the app and connect the ZTE device to the computer.
Connect your damaged ZTE phone to the PC via USB cable, then start up the software. Select "Broken Android Phone Data Extraction" mode directly and then hit the "Next" button to access your phone's memory.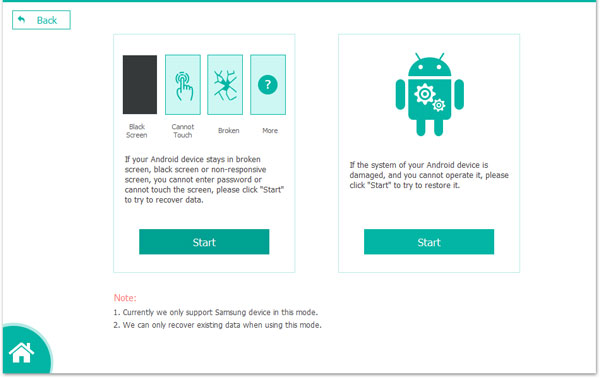 Second step: Select the phone model for scanning
The application will guide you to the next step immediately. Here, you need to select the name of the phone and model. Tap on the "Confirm" button to affirm your selection.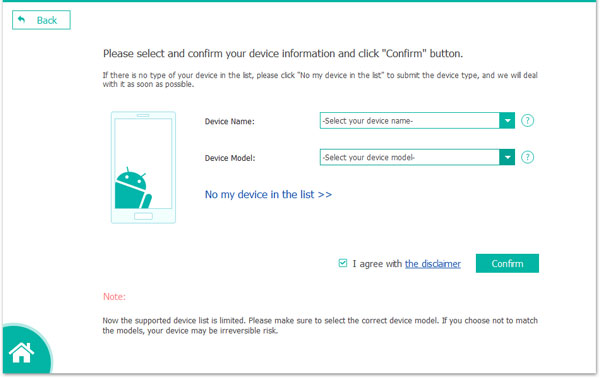 Third Step: Recover data from the phone
Tap "Next" to initiate the scanning process. After the completion of the process, check keenly and tick the data you want to retrieve. Tap the "Recovery" button to pop up the dialog for saving the retrieved ZTE data. After this, the retrieval will begin instantly.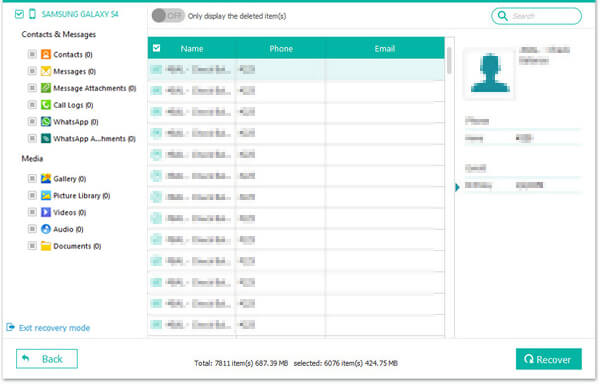 Related Articles:
How to Backup and Restore Data from ZTE
How to Recover Deleted Photos Android Internal Storage? Check Here!
2 Ways to Recover Android Files without Rooting
ZTE Data Recovery - Recover Lost Files from ZTE Phones