How to Backup and Restore ZTE?
It is not uncommon for people to use their ZTE phones on a regular basis for both business and personal needs. In many cases, these users like to keep virtually everything that they do and receive from others. From their favorite photos of their family and friends to storing the music and videos that they enjoy, there are so many different things that people like to keep stored away. Therefore, backing up your ZTE phone data becomes necessary. And there are also many different reasons why data on a ZTE phone should be restored. For example, Some people need access to their old text messages when it contains important instructions or the like - One of the most common is restoring the contacts that they have lost so that the person does not lose certain names or numbers that they want to always keep.
Then, any way can help backing up and restoring ZTE phones? Coolmuster Android Assistant or Coolmuster Android Assistant for Mac provides users with powerful Android data backup & restore ability. The app can be used for both Windows and Mac platforms, and is compatible with various Android devices, not only ZTE Nubia/Blade/Adamant/Avid/Valet, but also Samsung, HTC, LG, Sony, Motorola, Huawei, Google and many more Android devices. It is excellent for a wide variety of different reasons and has a lot of useful features. One of the most essential is backing up data from ZTE phone to computer in a 2-3 step process and restore the backup file back to your ZTE phone with one click.
We are going to use 1-2-3 step to show how to use Android Assistant to backup and restore ZTE phones. If you are interested in how the program works, you can keep on reading. Before that, download the free trial version of the program on your computer.
Guide: Back Up and Restore ZTE Nubia/Blade with 1 Click
Step 1. Connect your ZTE phone with your computer
After downloading and installing the Android Assistant on your desktop computer, you will need to connect your ZTE Phone to the computer via the use of a USB cable. Follow the instructions to enable USB debugging on your ZTE phone beforehand.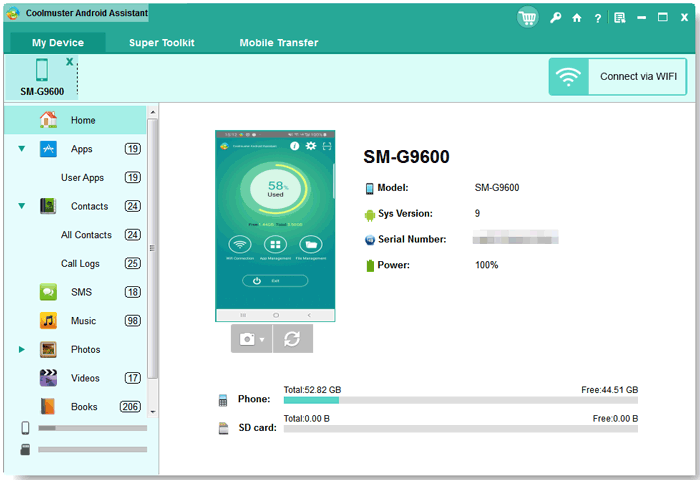 Step 2: Backup ZTE phone data on computer
When the ZTE phone has been detected, the next step is to click "Super Toolkit" on the top. Then, choose the option of "Backup", select the files that need to be backed up and start the backup process by clicking on the button of "Back Up".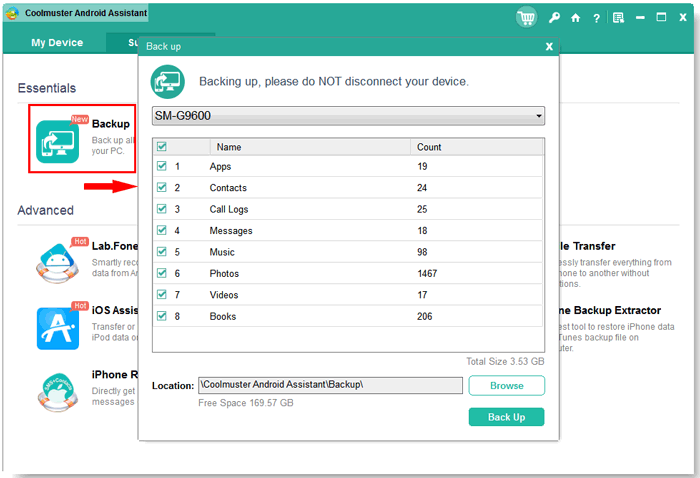 Step 3. Restore backup data to ZTE mobile phone
To restore the backup record back to your ZTE phone, you just click the button of "Restore", choose the backup record that you want to restore, and click "Restore" button to recover them back to your ZTE phone.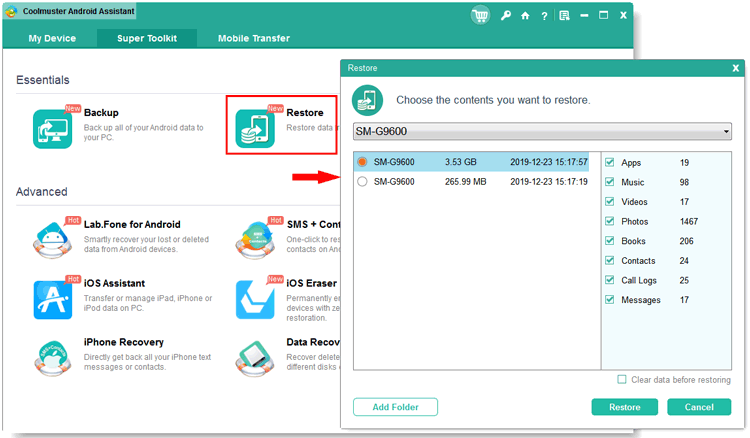 Related Articles:
Backup and Restore Samsung Galaxy
Add a comment