Some time back, Apple invented the HEIC image file format and made it a default storage format on iOS 11 and later devices. Since then, Google has followed the trend and begun supporting the HEIC file format to allow iOS users to back up their pictures on Google Drive.
When you download a HEIC file from Google Photos, it will be saved in the original HEIC format, thus creating compatibility problems. To solve this, you must convert HEIC to JPG on Google Drive, but how? Is it possible? Luckily, this guide comes to your rescue. We will show you how to convert HEIC to JPG on Google Drive in simple ways.
Part 1. Can I Convert HEIC to JPG in Google Drive?
Google Drive is a cloud-based storage platform provided by Google. This means this service doesn't provide a way to convert HEIC files to JPG on Google Drive. Even though there is an option to download pictures, the service usually lets users only download them in the original format they were uploaded in.
Though converting files in Google Drive seems impossible, you can easily achieve that with a few workarounds. Despite Google Drive having limitations, it can still come in handy when converting between HEIC and JPG. Keep reading to learn how converting HEIC to JPG in Google Drive can be achieved.
You May Like:
Convert Photos from HEIC to JPG on iPhone: Things You Need to Know
How to Convert HEIC to JPG on Windows 11/10/8/7 PC
Part 2. How to Convert HEIC to JPG on Google Drive
In the previous part, we discussed the possibility of converting HEIC to JPG in Google Drive. So, how can I do it? Don't worry, and you will find the answer in this part.
Method 1. How to Convert HEIC to JPG in Google Drive via Save Image As Feature
Unfortunately, you cannot directly convert HEIC to JPG in Google Drive. But, with the Save As Function in its web version, you can eventually get your JPG files.
When you use the download feature of Google Drive to download an image, your picture will be saved in its original HEIC format. But, with this built-in Save As feature, it makes the otherwise deemed impossible task possible. Even if the image was earlier saved as a HEIC file, it will be downloaded as JPG. Here is how to convert HEIC to JPG on Google Drive:
Step 1. Start by opening the Photos application on your iPhone. Choose the pictures you want to convert, then press the Share button at the lower left corner. Select Google Drive and enter the Gmail Account to sync the HEIC photos. Once done, click the Upload tab to finish the photos syncing process.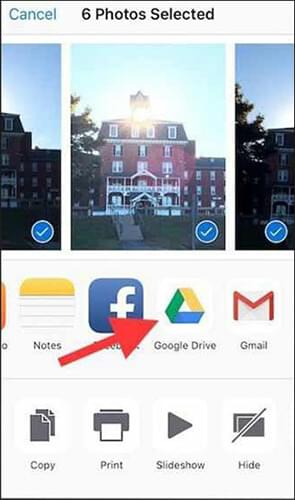 Step 2. Next, switch on your computer and open Google Drive through a web browser, then log into your Google Account you synced the HEIC pictures.
Step 3. Find the HEIC image and right-click on it. Choose the Save images as option from the popup menu.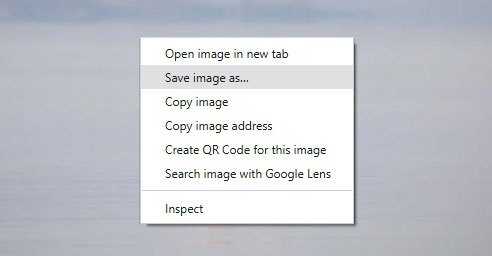 Step 4. Lastly, choose the location on your computer where you wish to store the picture. After that, choose .jpg as output, and tap the Save icon to finish the conversion process.
The catch with using Google's Save As feature to convert HEIC to JPG is that you can convert your HEIC without downloading other apps. Besides, you can use any device, such as Android, Mac, and Windows.
Note: The only downside is that this option only downloads images in a resolution users view. Therefore, even though it can help users convert HEIC to JPG in Google Drive, they can't save the images in maximum resolutions. Also, it needs a stable connection, and you can only convert a single image at a time.
Method 2. How to Change HEIC to JPG on Google Drive with Email
Another viable option for Google Drive to convert HEIC to JPG is emailing yourself the HEIC files. It's not only convenient but also safe. If you have several email accounts and don't want to install different tools to convert your HEIC files to JPG in Google Drive, this solution can come in handy.
When you send HEIC images through email, the Gmail application automatically converts them to the universal format for easier accessibility. Here are steps to turn HEIC to JPG in Google Drive through Email:
Step 1 . Open Google Drive on your device. Locate, then download the pictures you wish to change from HEIC to JPG format.
Step 2. Send the pictures you downloaded to yourself as attachments through the Gmail application.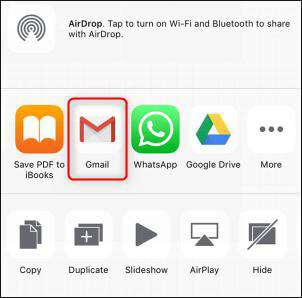 Step 3. After that, open the email you sent the photos and download them. The pictures will be downloaded in JPG format, and you can now upload them to Google Drive.
Note: One key thing to note with this option is that if your photos are too large, it'll be tricky for users to upload them. For example, Gmail has a file size limit of 25MB. Additionally, this method will be time-consuming, and it's a hassle to download the HEIC files to JPG from Google Drive in maximum resolution one at a time.
Further Reading:
[Solved] 5 Ways to Convert HEIC to JPG in Google Photos
How to Convert HEIC/HEIF Images to JPG/JPEG Format? [Free]
Method 3. How to Download HEIC to JPG in Google Drive with an Online Tool
There are lots of online tools that are reliable for turning HEIC images into JPG in Google Drive. Tools like CloudConvert can help change HEIC to JPG, and it does its job decently. You don't need to download any programs. You can choose the file to convert from a PC or cloud storage such as Google Drive, Dropbox, etc.
This makes it possible to download the Google Drive pictures as JPG directly. Of course, if you already downloaded the pictures to a PC, you can as well convert them to JPG online. Here are the steps on how to convert HEIC to JPG on Google Drive:
Step 1. Head to the CloudConvert website on a web browser, tap the drop-down button next to Select File, and choose From Google Drive.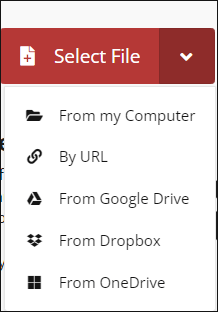 Step 2. Log into your Gmail account, then enter your login credentials. From the home page, select the Google Drive option again. Now choose the HEIC photo you wish to convert and tap Select.
Step 3. Set to Convert to JPG, then press Convert. Tap the Download button and preview the converted file.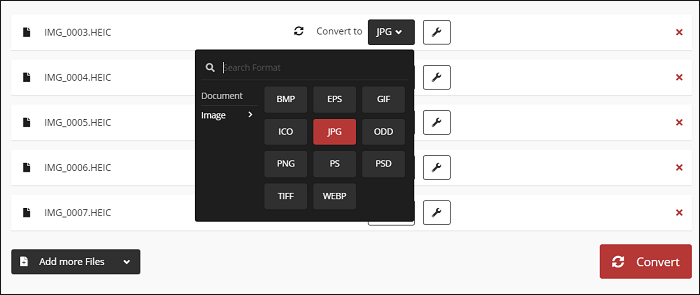 Step 4. Press the Download tab at the upper right corner and download the Google Photos as JPGs to the PC. From there, head to the Downloads folder to check the file.
Part 3. Best Way to Convert HEIC to JPG on PC in Batch
Converting HEIC to JPG in Google Drive is, for sure, no easy feat. There is no direct way to convert from HEIC to JPG on Google Drive, and converting one file at a time is time-consuming. Imagine having hundreds of HEIC files that need to be converted, and you can only convert a single file or a few of them at a time. It can be a real headache.
Coolmuster HEIC Converter is a full-fledged converter that supports converting HEIC pictures to file formats like JPG/JPEG and PNG. With the Batch mode option available, it will take you only a few minutes to convert hundreds of HEIC photos.
If you want a hassle-free conversion, this is the tool to consider using. You can convert as many HEIC files as possible in just a click without compromising quality.
Key Features:
Convert HEIC to JPG/JPEG on a PC without a hassle.
Batch conversion supported.
Preview HEIC photos before converting.
No quality loss when converting HEIC files.
Keep EXIF information while converting HEIC to JPG/JPEG.
Here are the steps to convert HEIC to JPG on a PC:
01Download HEIC Converter on the PC, install, and launch it.

Free Download for PC
02Start adding HEIC files by tapping the Add HEIC button, or drag and drop them into the tool.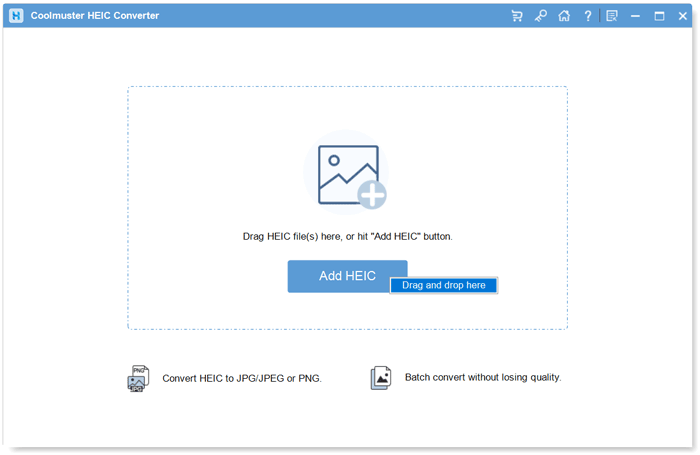 03Now, choose JPEG/JPG as the output file format. Enable the Keep Exif Data option to save the original file info of the photos. Set Output Folder to save the converted files.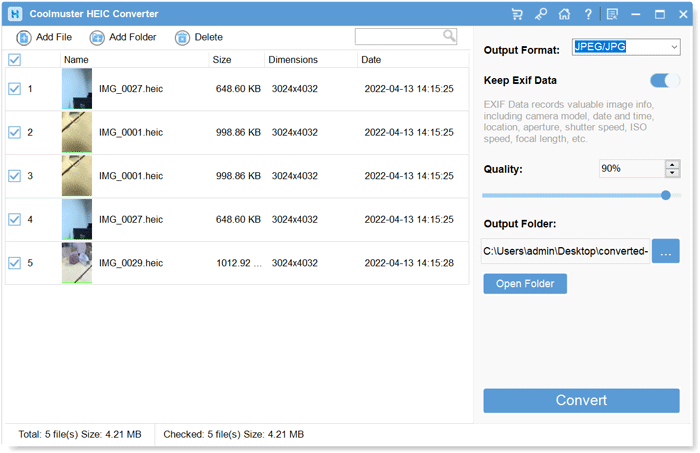 04Click on the Convert tab and your HEIC files will instantly turn into JPGs.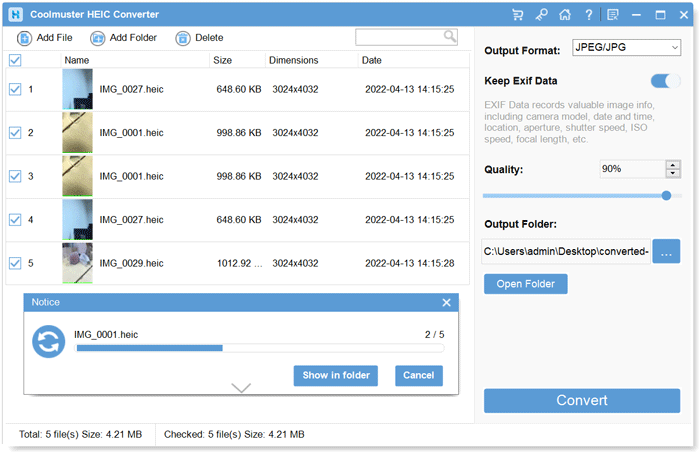 Also Read:
HEIC V.S. JPEG: What Is the Difference between HEIC and JPG? (Comprehensive Guide)
11 Best HEIC to JPG Converters on Windows and Mac
Conclusion
That's all on how to download HEIC as JPG from Google Drive. With the Save As function in Google, you can easily download any HEIC file as a JPG. Additionally, you can email your HEIC images and download them as JPGs. Online Tools can also be a lifesaver. You can see it's possible to convert HEIC to JPG. However, they also come with limitations. Regardless of the option, follow the correct steps outlined in this guide, and the conversion process will be easy to achieve.
However, the easiest way to convert HEIC to JPG on a PC is with Coolmuster HEIC Converter. The batch mode and its ability to maintain the quality of photos make it the best.
Related Articles:
How to Open HEIC Files in Photoshop? [Quick and Easy Guide]
iMazing HEIC Converter Review & Its 7 Alternatives
HEIF vs. HEIC: What Are Them & What You Should Know About Them
Directly Open HEIC File on Windows Computer in 6 Effective Ways
[Solved] How to Open HEIC Files in Android Effortlessly?
How to Convert HEIC to PNG Online or Offline? (6 Simple Methods)