In the ever-evolving landscape of digital media and file formats, HEIC has gained significant attention for its ability to compress high-quality images while maintaining impressive clarity. As more devices adopt HEIC as the default image format, the need for a reliable HEIC viewer has become apparent. With HEIC viewer, you can effortlessly open and view HEIC files on any platform. In this article, we introduce the 12 best HEIC file viewers you can choose from.
App 1. Coolmuster HEIC Converter [Hot]
If you want to view and convert HEIC files conveniently, try Coolmuster HEIC Converter. This popular tool lets you view and convert HEIC files into JPG/JPEG/PNG without quality loss. The drag-and-drop features allow you to add HEIC images directly to the target area. It supports batch adding of files/folders to convert them simultaneously.
Key Features:
View and convert HEIC files.
Support batch conversion.
Convert HEIC files to PNG/JPG/JPEG without quality loss.
Preview of files before conversion.
Keep EXIF info.

Free Download for PC
How to view HEIC files on Windows 10/11 for free:
01Launch Coolmuster HEIC Converter on PC and start adding files to the tool. Click on the "Add HEIC" tab, or you can drag your HEIC files and drop them in the tool.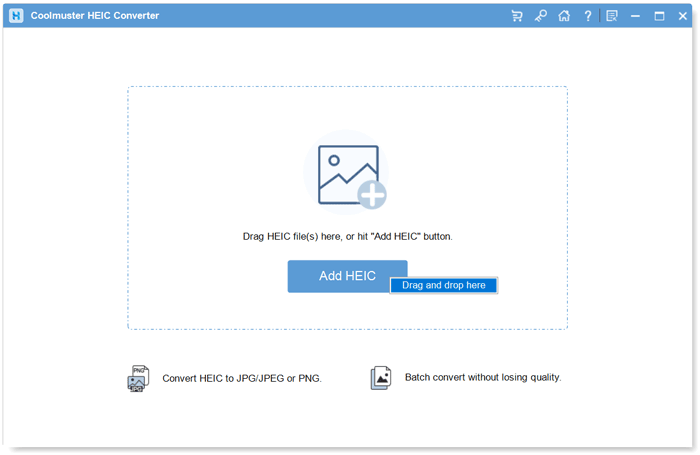 02Now, view the files and choose the format to convert to. You can convert them to JPG/JPEG or PNG. Set the location to save the output files.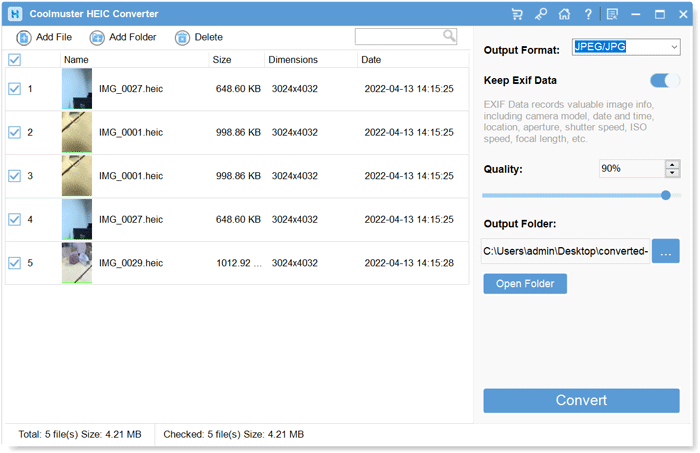 03Press on "Convert" to convert the HEIC files into the format you selected.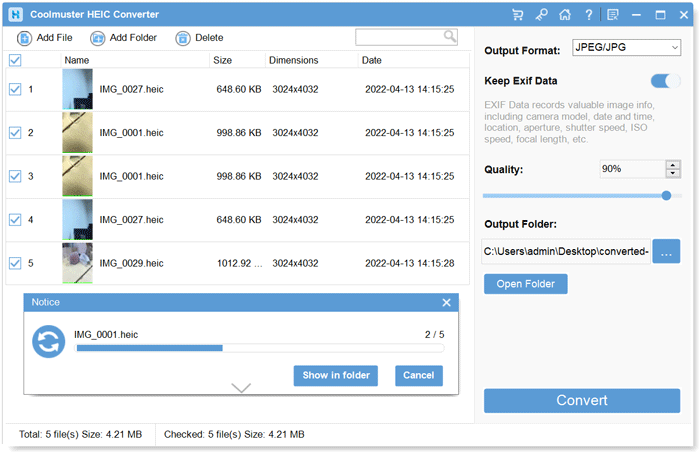 Pros:
* Efficient HEIC to JPG/PNG conversion.
* Customizable output.
* Preserve metadata.
Cons:
* Only available for Windows computers.
Read More:
HEIF/HEIC Image Viewer: How to Open/View HEIC Images on Windows/Mac/Android? [Free]
Directly Open HEIC File on Windows Computer in 6 Effective Ways
App 2. Apowersoft Photo Viewer
Have you tried opening your HEIC files on Windows, but all was futile? Then, consider using a HEIC file reader such as Apowersoft Photo Viewer. This is an amazing app that reads HEIC files on a Windows PC. Apart from supporting HEIC format, it also supports PNG and GIF. The app's intuitive interface helps you to navigate the features seamlessly. It is also equipped with efficient computing technology that gives you many viewing options.
Key Features:
Support various file formats like HEIC, PNG, JPG, BMP, etc.
Take up a small disc space.
View large images.
Pros:
* Support viewing HEIC files and other formats like PNG.
* Batch conversion.
* Convert multiple file types.
Cons:
* Dynamic photo editing features aren't available.
App 3. Google Photos
Google Photos is a free HEIC viewer that lets you view HEIC files on any platform or device. Apart from viewing files on HEIC, it also lets you back up important documents to the cloud. You can access these files and documents on any device anywhere, provided you have an internet connection. Additionally, you can convert your HEIC photos to JPG using the built-in HEIC to JPG converter on the app.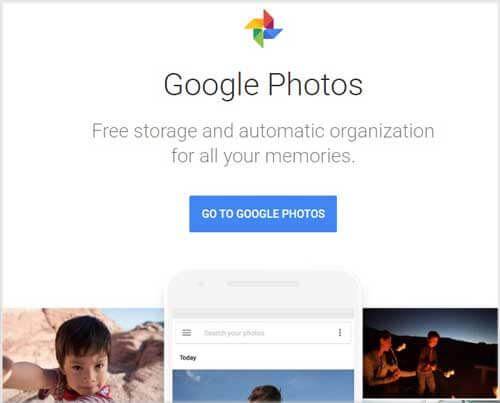 Key Features:
Store photos in an organized manner.
Have a search function to search for photos conveniently.
Integrate with third-party apps.
Pros:
* Allow you to store various files on the cloud.
* Convert HEIC photos automatically when downloading.
* Let you view the file from any device.
* Work across platforms.
* Highly secure.
Cons:
* Limited free storage.
* Can't access files with a slow network.
App 4. Dropbox
Dropbox is yet another HEIC photo viewer app that allows users to view and share files conveniently. You can upload files from an iPhone and access them on another device or platform like Windows. You will be able to view the files even if the platform isn't compatible with the HEIC format.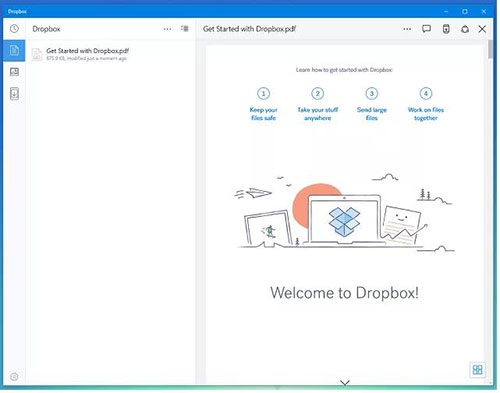 Key Features:
Support multiple operating systems.
Automatic back up and synchronization.
Online file viewing.
Support digital signatures.
Pros:
* Easily share photos with other users.
* Access the photos anytime, whether on desktop, mobile, or web.
* Let you arrange your files however you want.
* Superb app integration.
Cons:
* Limited search function.
* Not very secure.
May Like:
How to Open HEIC Files in Photoshop? [Quick and Easy Guide]
Unveiling the Visual Showdown: HEIC vs. PNG - Which Reigns Supreme?
App 5. Microsoft Photos App
Microsoft Photos is a HEIC opener app that allows users to manage photos on their PCs effectively. The new user interface is intuitive and works excellently with the Windows operating system. However, functionalities like viewing, organizing, and sharing photos from your desktop, iCloud, and OneDrive are only possible on Windows 11.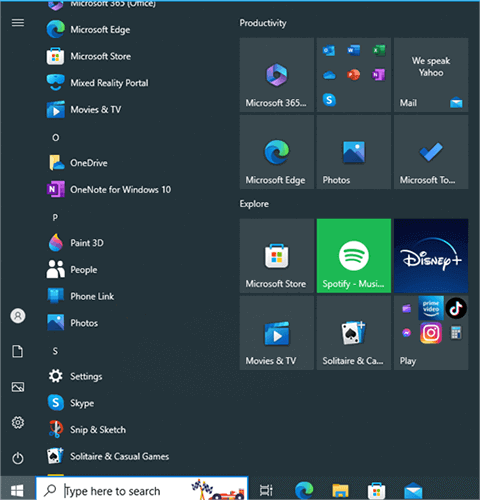 Key Features:
Mark-up feature to customize drawings.
Multi-window and multi-screen features to improve productivity.
Import from external drive, mobile device, and camera.
Multi-view feature to view, edit, and compare images.
Pros:
* Back up photos on OneDrive so you can access them across different devices.
* Enjoy photos with a distraction-free, edge-to-edge view.
* View photos on the iCloud gallery once you connect your iCloud Photos account.
* Create more vivid and powerful photos using the built-in editing apps.
Cons:
* Crash sometimes.
* Available for Windows users only.
App 6. iMazing HEIC Converter
Are you looking for an app for opening HEIC files? iMazing is a good HEIC photo converter, as it lets you view and convert HEIC files to JPG and PNG. Its simple design makes it easy to use, even for amateurs. This tool is totally free and takes little space on your PC. So, your PC's operation won't be affected in any way.
Key Features:
Support drag-and-drop of files.
Preserve EXIF data during conversion.
Adjust the quality and resolution.
Convert HEVC files to JPG.
Pros:
* No subscription or purchase is required.
* Easy to use.
* Support color profiles such as wide-gamut.
* Customize the resolution ratio.
Cons:
* Not support batch conversion.
* Cannot trace the conversion history.
App 7. FastStone Image Viewer
FastStone has gained popularity among users because of how easy it is to navigate and operate. Its excellent image browsing capabilities are one of its major strengths. On its intuitive user interface, you can use the thumbnail browser to scroll through the collection of your HEIC images. This makes it easy to locate specific photos on the app and saves you time.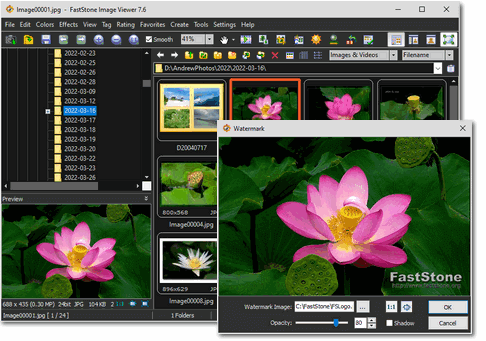 Key Features:
Image browsing and management capabilities.
Thumbnail browser to browse images.
Organize images into folders.
Batch conversion of images.
Pros:
* Add tags and descriptions to images.
* Easily rotate, resize, and crop images.
* Batch processing saves you time.
* Come with additional features like image comparison tools, histogram display, and slideshow mode.
Cons:
* Not free.
* Interface looks outdated.
App 8. iMobie HEIC Converter
iMobie is a HEIC file viewer that you can use either online or download on your desktop and view HEIC files. It has a simple user interface, which lets you navigate the features with ease. The app also lets you convert the files into PNG and JPG formats. More than that, batch conversion lets you convert files quickly.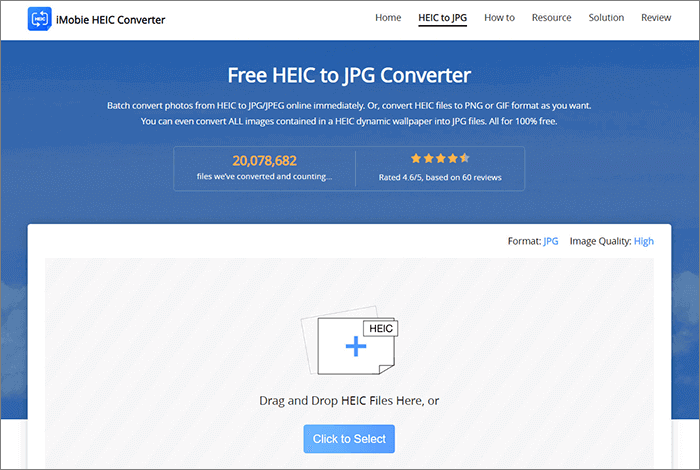 Key Features:
Batch conversion mode.
Preview feature supported.
High-quality conversions.
Drag and drop feature.
Pros:
* User-friendly interface.
* Online and desktop versions.
Cons:
* Limited features in the free version.
See Also:
How to Convert HEIC to JPG on Windows 11/10/8/7 PC
iMazing HEIC Converter Review & Its 7 Alternatives
App 9. HEIC Image Viewer Decoder
HEIC Image Viewer Decoder is another popular iPhone photo viewer for Windows you can use to view HEIC and other photo formats like HEIF on your browser. It decodes these formats and saves them in various formats. The best part? You will not need any additional codecs to use the tool. It works on multiple Windows versions, including 10 and 11.

Key Features:
Windows-based.
View HEIC images in thumbnail format.
Come with a variety of viewing modes.
Let you flip, rotate, and crop HEIC images.
Pros:
* View HEIC files without hitches.
* Convert batch images.
* Friendly user interface.
* Convert files at a high speed.
Cons:
* Only for Windows users.
App 10. HEIC Image Viewer, Converter
HEIC Image Viewer, Converter is yet another HEIC photo opener for Windows users. It supports myriad file formats and is rather easy to use. One distinctive characteristic of this app is that it can convert a large batch of files without issues. It saves the files as JPG and PNG after directly decoding HEIC images.

Key Features:
Open and view both HEIC/HEIF images.
Directly decode HEIC images in your browser.
Save files in a variety of formats.
Use HTML 5 technology.
Pros:
* Do not save or share data with third parties.
* Easy to use and free.
* No limit to the number of HEIC image files you can view on Google Drive or your PC.
Cons:
* Need an internet connection to work.
App 11. HEIC Viewer, Print, and Convert
HEIC Viewer, Print, and Convert is a powerful tool on Windows today. This app will help you to view photos with embedded EXIF data. With this app, you will also be able to edit, print, and convert such images. Its user-friendly interface will also ensure you have a seamless experience and guarantee excellent results.

Key Features:
Allow you to view, edit, print, and convert HEIC files.
Edit EXIF data to change the image format.
Convert images to multiple formats, including TIFF, PSD, PNG, GIF, JPG, and BMP.
Pros:
* Intuitive user interface.
* View and edit photos taken with any camera.
* Convert videos to HEIC.
Cons:
* Only works on Windows.
Can't Miss:
HEIC V.S. JPEG: What Is the Difference between HEIC and JPG? (Comprehensive Guide)
[Solved] 5 Ways to Convert HEIC to JPG in Google Photos
App 12. CopyTrans HEIC
CopyTrans is a HEIC file reader that enables you to view and edit HEIC files however you want. What makes it stand out is that you can use it even when offline. It also enables you to insert HEIC files into Microsoft Office programs effortlessly. Once you have the converted files ready, you can download them at will.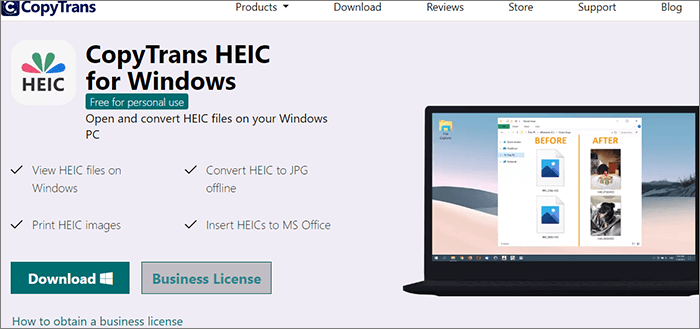 Key Features:
No subscription or purchase is needed.
Convert HEIC photos to JPG.
Insert HEIC contents on Microsoft Office programs.
Browse through the HEIC files gallery.
Pros:
* Light and fast.
* Help other image viewers like IrfanView and FastStone Image Viewer to recognize HEIC content.
* Preserve the metadata of the viewed image.
Cons:
* Have to first install Windows Photo Viewer to be able to use the tool.
* Only JPEG format can be exported.
* Canon HEIC file types are not supported.
Conclusion
We have shared the top 12 programs to open the HEIC files on a computer. These awesome tools can enable you to open HEIC files and also help you with additional features such as converting and management. A super HEIC files viewer that can't go unnoticed is the Coolmuster HEIC Converter. You can view and convert your HEIC files without a problem.
Related Articles:
CopyTrans HEIC Review: Is CopyTrans HEIC Safe, Free, and Best to Use?
HEIC Format on iPhone: What Is an HEIC Image?
How to Convert HEIC to JPG on Google Drive? [3 Effective Ways]
11 Best HEIC to JPG Converters on Windows and Mac
HEIF vs. HEIC: What Are Them & What You Should Know About Them