iPhone keeps updating and so does its associated features. Now, if you have an iPhone 5C or later, you can freely enjoy the function of Wifi calling. Well, maybe some of you are not that familiar with this feature, now let's just have brief look:
Wifi calling is carrier-driven service and depends on a technology called SIP/IMS (IP Multimedia Subset), which enables iPhone to make and receive phone calls simply via Wifi. With Wifi Calling, you can freely make a phone call if you have a Wi-Fi connection in an area with little or no cellular coverage.
So for people who live in areas with poor or inconsistent cellular reception, Wi-Fi calling is surely your best choice to keep in touch with any contacts as wanted and needed. Now, let's see how to use Wifi calling on iPhone and enjoy clearer and crisper chats with your friends and families.
Also Read: Best Apps for iPhone You Should Not Miss
User Guide: How to Use Wifi Calling on iPhone
1. Turn on Wifi on Your iPhone
- Open the Settings app and then go to Phone > Wifi Calling tab.
- Toggle the option of Wifi calling on this iPhone to ON.
- On the pop-up windows, hit the Enable option to turn on Wifi calling on your iPhone.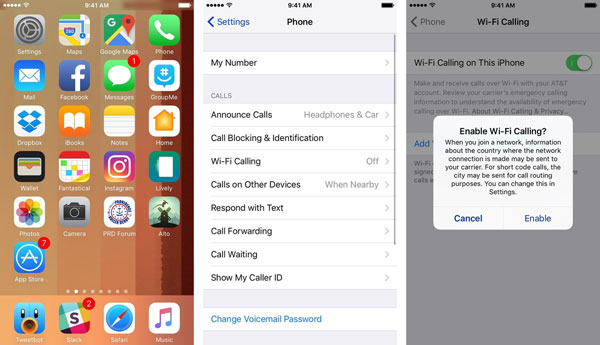 Related: How to Add Contacts to Whatsapp
2. Enable Wifi Calling for Other Devices
- Open the Setting on the wanted device.
- Tap Phone > Wifi calling option.
- Now, if the option of Add Wi-Fi Calling for Other Devices shows up on the main interface. Click it to continue the process. But if it doesn't show this option, it means your device carrier can't support this function.
- After that, you will see a promo dialogue requiring you to set up Sync for other devices. Once you have finished it, you would get alerts informing the process.
Just wait for the process to get completed within a little while!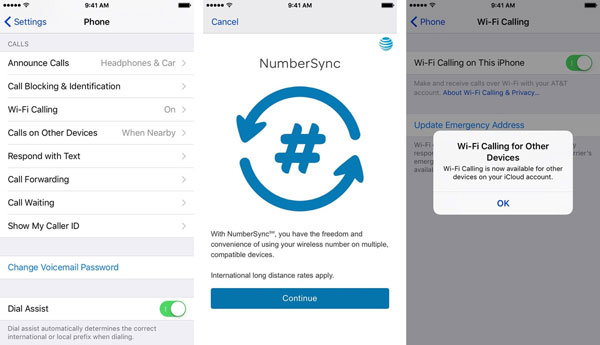 Words in the End:
As you can see, it is just a matter of a few steps to use Wifi calling on your iPhone or other devices. But it will do nothing if you lose all important contacts on your iPhone. For this or that kind of reasons, you need to back up important contacts as needed and wanted in case of sudden data losses. Here, you are highly suggested to have a try of this Coolmuster iOS Assistant software, which allows you to freely transfer any files between iPhone, iPad and iPod and the computer, including contacts, messages, call histories, photos, videos, apps and many more. With it, your important files would be lost due to various unexpected accidents, since you've already got a backup!
Related Articles:
How to Easily Sync iPhone over Wifi