There are many different types of features included on an iPhone and many people use a diversity of its functions on a regular basis. From contacting their friends, family members, co-workers and clients via a messaging software application to using its features to connect to the Internet, there are so many different things that can be done with an iPhone today.
One of the most notable features that some users are incorporating into their daily lives is the activity tracker. For people who are trying to stay healthy and fit, this activity tracker can be very beneficial in the programs that they start. For instance, an activity tracker will keep a record of the person's heart rate when they running, jogging or performing other kinds of activities. Or, the person may choose to use their activity trackers to keep up with their sleeping patterns. Regardless to an individual's preference or preferences, users can pick and choose which activities that they want to track with their iPhones.
Top 5 Activity Trackers for iPhone Users
#1. Map My Fitness - GPS Workout Trainer for Fitness, Step and Activity Tracking
Users can join in with MapMyFitness community today. Once logged in, users have access to 600 different types of workouts and have the capability to record GPS-based activities, view detailed stats, while also analyzing all of the data in one place.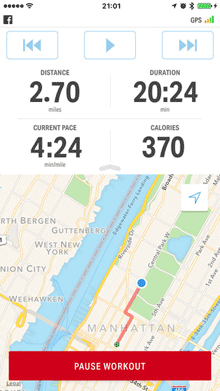 #2. Argus - Calorie Counter, Activity Tracker & Pedometer for Weight Loss
Featured on USA Today, CNN, Gizmodo and other noteworthy communications, its one of the best health & fitness apps. In fact, it has MILLIONS users benefiting on a daily by setting their lifestyle goals.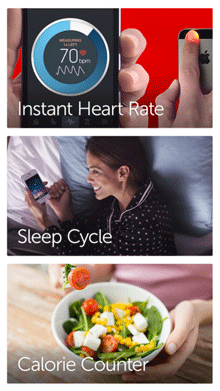 #3. Human: Activity tracker - Walking, running, biking and Calorie tracking
Designed with everything people do in mind. Specifically, since activities can improved upon and higher levels of success can be achieved.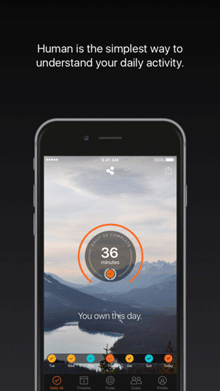 #4. Under Armour - Exercise Smarter, Feel Better, Live Longer, connects with UA HealthBox
24/7 connected health and fitness system that tracks sleep, nutrition, fitness, and other essential activities. Has a diversity of added features including syncing devices, and following friends and UA athletes.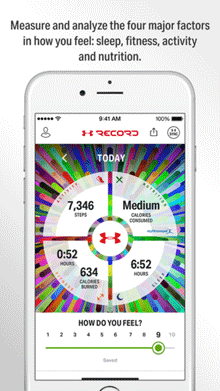 #5. Runtastic Me - Daily Activity Tracker and Step Counter
Tracks an individual's daily habits. Automatically track their calories burned and their daily steps.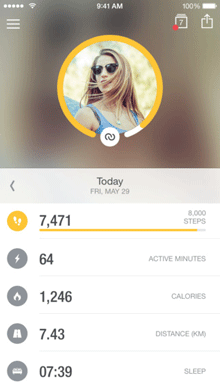 So after downloading the wanted apps to your phones, you may also face some problems. How do you manage the messy apps on your phone? What if you want to share these useful apps with others? And that's what the next part will tell you!
Bonus 1: How to manage downloaded office apps for iPhone?
Coolmuster has been designed to support a wide variety of different needs and is being used for many purposes by users today. One of the most essential involves the functionality that includes Coolmuster iOS Data Manager (Windows), which allows iOS device users to freely manage any files including downloaded apps directly on the computer. When a user wants to manage the downloaded apps, such as deleting unused apps, or backing up useful apps, this is surely your best choice.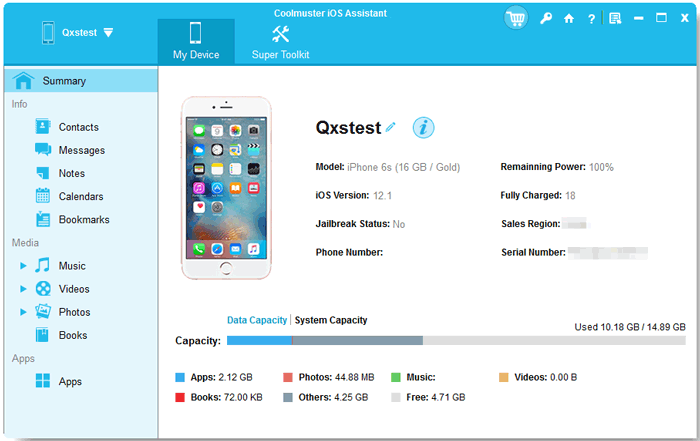 Bonus 2: How to share useful apps with others?
When people find great apps that's useful to them, they may want to share them with friends, family members, co-workers and anyone else that can benefit from the app. In many cases, sharing a favorite app can be time consuming, unless the individual has access to a professional assistant to assist with making these transfers a snap. Fortunately, for those who are interested in sharing the apps that they like and recommend, they can share their apps by using Coolmuster Mobile Transfer, which is a professional in sharing any files between two phones of the same or different operating systems.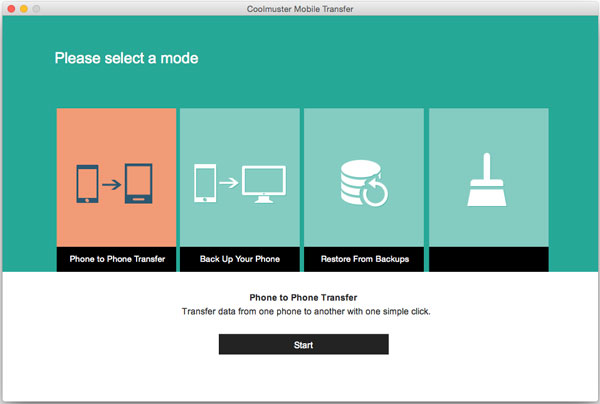 Related Articles:
Best Backup Software for iOS Devices