In the modern age of the Internet, security has become a huge concern. With all devices connected via the Internet, it is no longer safe to simply write down your passwords and store them anywhere. But it can get very difficult to remember every password – what with ATM pins, credit card passwords, email passwords, multiple social media accounts and many more services. The first diktat of password security is not to have the same password in multiple places, but if you have separate passwords, how do you make sure they are secured and remembered? The answer, of course, is a good password manager app. Here are five password manager apps that can help you keep your passwords secure on your iPhone:
Also Read: How to Make Full Use of iCloud Keychain
1 Password – Password Manager and Secure Wallet
This is a great all round app that provides everything you could want from a password manager. It is free of cost.
Features:
a. You can store all your password in plain text.
b. You don't need to manually log in to any of the stored websites or services.
c. It also has Apple Watch support built in.
d. The option to sync your passwords across various devices is possible.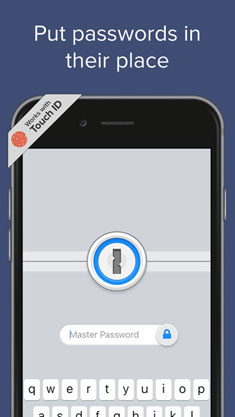 2. Keeper - Password Keeper & Manager for Files
This is one of the most popular password managers available on the App Store. It is available for free, although you can buy in app purchases for additional benefits.
Features:
a. There is no limit to the number of passwords.
b. This app helps you generate strong passwords.
c. It has a feature called KeeperFill which automatically fills out web forms for you.
d. It has a vault which can be used to store private photos and files.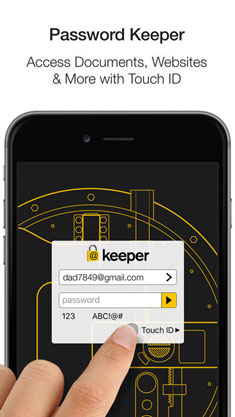 Can't Miss: How to Unlock iPhone without Password
3. OneSafe – Premium Password Manager
OneSafe is not free, but it is totally worth the $4.99 you will spend on it. It has a lot of extra features and security you will not find on any other app.
Features:
a. OneSafe supports 3D touch.
b. You can customize the app completely – everything from colors to images can be set to your preference.
c. There is an option between cloud sync (iCloud/ Dropbox) and manual sync, both protected by AES-256, the strongest encryption for mobile devices.
d. Availability of ready made templates to store your data quickly and easily.
e. "Secure sharing" features allows you to share confidential data with your friends and family.
f. You can choose what to sync and what not to sync.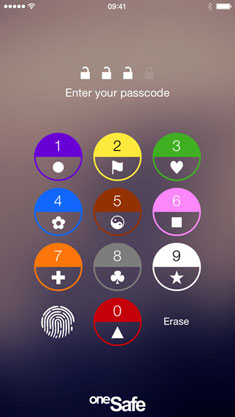 4. LastPass – Free Password & Passcode Manager
LastPass is a convenient app with a simple UI. If you are looking for a quick, clean and efficient password manager that simply does its job, opt for this.
Features:
1. You only need to create and remember one password – your LastPass password, and all others will be stored behind that.
b. You can log in to websites using passwords saved in LastPass as well as TouchID.
c. There is a vault in which you can store confidential photos, audios, notes etc.
d. You can categorize your different websites into folders, making it easy to look for one.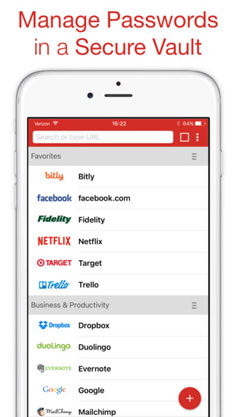 5. Dashlane - Free Secure Password Manager & Digital Wallet
Dashlane is not just a password manager but also offers the capabilities of a digital wallet. It is available for free, and is easy to use. It has a simple method of organization.
Features:
a. You don't need to spend time looking for the same thing over and over again – a "recent" screen helps you get your most used items faster.
b. You can securely store passwords for more than a hundred and fifty apps.
c. You can store credit card details in your digital wallet and save itemized receipts.
d. The app offers Apple Watch support for iPhone too.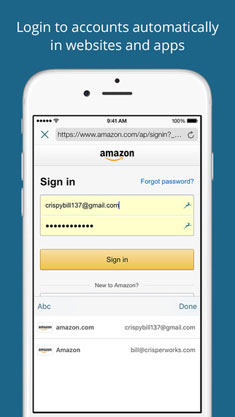 Extra Bonus: How to Manage Downloaded Password Manager App for iPhone?
After downloading the iPhone password manager, you can rely on this Coolmuster iPad iPhone iPod to Computer Transfer (Windows/Mac) software to manage these downloaded password manager apps for iPhone. With this software, you can freely transfer apps between iPhone and the computer as you wanted and needed!
Related Articles:
Best Apps to Hide Photos on iPhone