"Hello. I have some audiobooks on iTunes that originally came from an MP3 DVD. They play fine via the Windows laptop in iTunes. I have attempted several times to put them onto my iPod Touch. They transfer over, and I check in the device section that they are indeed in the device library. I unplug the iPod Touch and look in the iBooks player; they are not there or anywhere else on the iPod! Can you please explain what I'm doing wrong, where they have gone, and how to do so they appear on the iPad?"
- Apple Support Community
Have you encountered the same problem as him? If yes, you are in the right place. This guide explains how to put audio on an iPod Touch and listen to them freely. Continue reading the tutorial if you want to resolve the problem right now.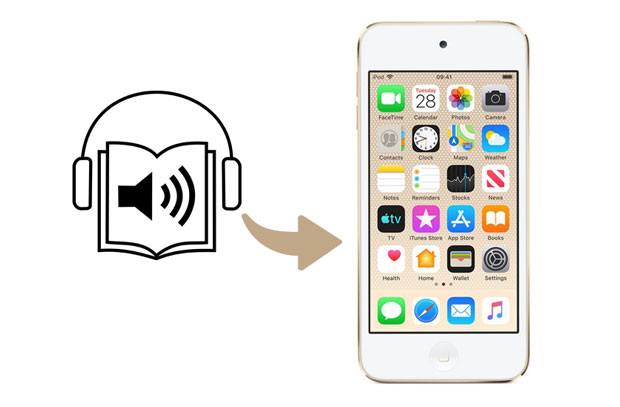 Part 1. How to Transfer Audiobooks to iPod Touch via iTunes
iTunes is the first way you can try to transfer audiobooks to an iPod Touch. It is certified by Apple as safe and trustworthy. But iTunes cannot recognize non-purchased audiobooks from iTunes Store, and the process is complicated.
How to add audiobooks to an iPod Touch with iTunes?
1. Run the latest version of iTunes on your computer and add the audiobooks to the iTunes library.
Click File at the top-left corner of the iTunes window > Add File to Library > choose the destination folder where audiobooks are stored.
Tap Open to add them to the iTunes library.
2. Connect your iPod Touch to the computer via a USB cable and trust the computer on your iPod Touch if asked.
3. Click the iPod Touch icon when it appears in the iTunes window.
4. Click Songs on the left panel > My Music > select the audiobooks you wish to transfer > drag and drop them onto the iPod Touch.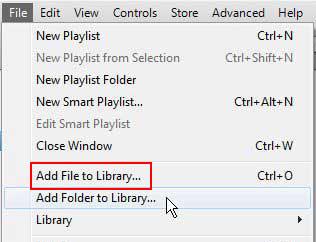 Bonus: How to Access Audiobooks on iPod Touch after syncing from iTunes
After transferring those audiobooks from iTunes to your iPod Touch, all of them will exist under the Audiobook section in the iBooks app and be organized in alphabetic order. You can access audiobooks on your iPod Touch with these steps. Note that the following instructions are based on iOS 8.4 and lower.
Where do I find audiobooks on my iPod Touch?
1. Open the iBooks app on your iPod Touch from the home screen.
2. Click Audiobooks at the bottom and explore all the audiobooks.
You might need: Want to transfer files to an iPad? That's easy. You can utilize these 10 ways.
Part 2. How to Put Audiobooks on iPod with iPod Audiobook Transfer
You can also add audiobooks to your iPod Touch with iPod Audiobook Transfer. It is a powerful iOS data transfer software that allows you to selectively manage, transfer, and edit audiobooks and other data from a computer and works with all iPod Touch models, like iPod touch 8/7/6/5/4/3/2/1, etc.
Why do I recommend iPod Audiobook Transfer to you?
Transfer Audiobooks to iPod Touch from a computer or iOS device without iTunes.
Convert music format automatically to be compatible with your iDevice.
Create the music playlist for listening according to your music taste.
Open and play audio files through the software directly.
Delete unwanted iDevice music from a computer.
Support iOS 6 to iOS 16.
How do I put audiobooks on my iPod Touch without iTunes?
01Install and run the software on your computer and connect your iPod Touch to the computer using a USB cable.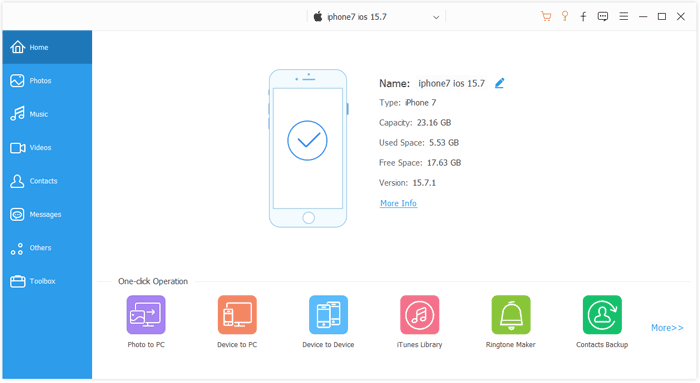 02Choose Music on the left panel, pick Audiobooks in the sub-menu, and click the Add + button on the top.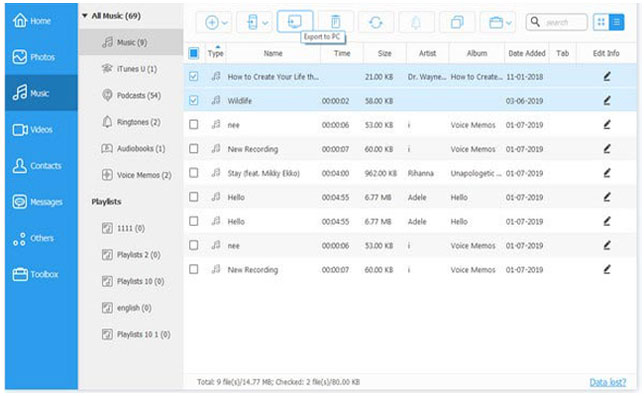 03Select the folder that contains the audiobooks, pick the desired audiobooks to transfer, and hit Open to add them to your iPod Touch.
Further reading:
How to Add Ringtones to iPhone without iTunes and Make Custom Ringtones on iPhone?
How to Transfer Music from iPod to Computer without iTunes? (Easy Method)
Part 3. How to Download Audiobooks to iPod via OverDrive for Windows
OverDrive for Windows is an app that lets you borrow audiobooks, eBooks, and streaming videos from your library on Windows 10//8.1/8. However, since Feb. 23, 2022, it has been no longer available to install on your computer.
So, you can adopt this if you have installed the app before the date and the app still works well on your computer. Otherwise, turn to other methods.
How to transfer overdrive audiobooks to iPod Touch?
1. Connect your iPod Touch to your computer and open iTunes if it doesn't launch automatically.
2. Enable the Manually manage music and videos option in iTunes.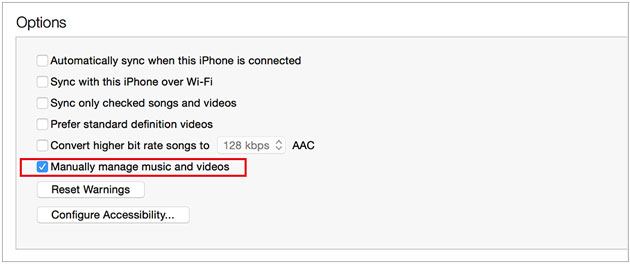 3. Launch OverDrive for Windows on your computer, choose the desired audiobook, and hit the Transfer button.
4. Hit Next on the transfer wizard and choose Apple iPod Touch (not Apple USB Driver) under Player.
5. Choose the part you wish to transfer and tap Next. Once done, tap Finish to close the window.
You will find the transferred OverDrive audiobooks under Music > Albums on your iPod Touch.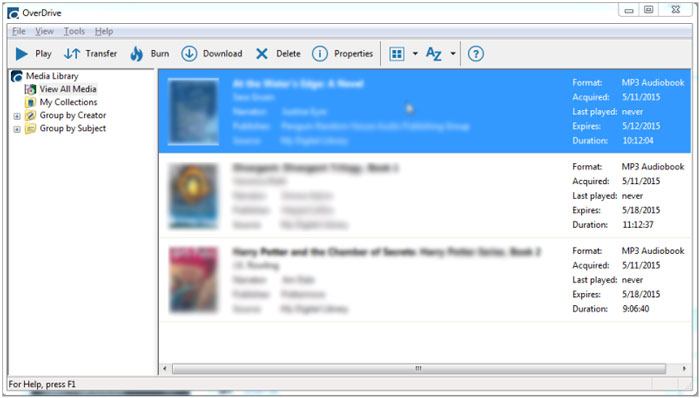 See also:
How to Backup iPhone before iOS Update [iOS 16 Supported]
[Solved] Where Are Texts Stored on Android Phone
Part 4. How to Listen to Audiobooks on iPod Touch
Follow the instructions below if you want to listen to audiobooks on your iPod Touch.
How to listen to audiobooks on my iPod?
1. Open the Books app on your iPod Touch and click the Audiobooks section.
2. Choose the audiobook you want to listen to and hit the Play button.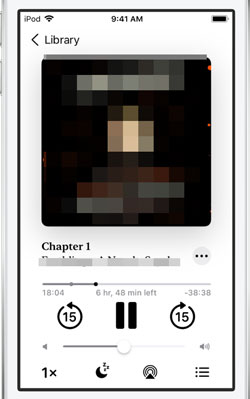 The Bottom Line
That's how to put audiobooks on an iPod Touch. You can choose iTunes since it is reliable and secure to use. However, suppose you don't want to lose data on your iPod Touch during syncing. In that case, iPod Audiobook Transfer is the best option to try. It gets audiobooks onto your iPod Touch without iTunes and allows you to play the audiobooks before the transfer, which is quite user-friendly. So, why not give it a try?
Related Articles:
How to Put Music on iPod without iTunes? (4 Effective Ways)
7 Practical Ways to Transfer iPod to iPhone without a Hassle
How to Transfer Music from iPad to iPod? (Simple & Reliable)
How to Transfer Stuff from One iPod to Another in 7 Elementary Ways? (Updated)
How to Transfer Music from Computer to iPod? (Fast Transfer)
[Solved] How to Delete Music from iPod classic/shuffle/nano/touch Easily and Quickly?