Sending emails seems to be an essential part for us to connect with our friends and families. Moreover, in the business circle, emails have been the top choice to keep in touch their business partners and customers. Speaking of email service, what will now come into your mind? Yahoo Mail and Google Gmail surely won't be neglected. For one who uses these email services at the same time, here comes the question: how to share files between Yahoo Mail and Google Gmail? Or maybe you simply get tired of a certain email service and want to try another! The below part will tell you how to easily and safely share files from Yahoo Mail to Google Gmail in different ways!
Method One:
Step 1. Go to official website of Google Mail, and then log in by entering your account and password.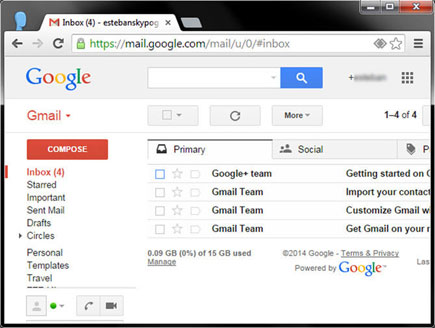 Step 2. Click on the icon Settings icon on the top right of your Gmail account. Then choose the option of Settings from the drop-down menu to continue.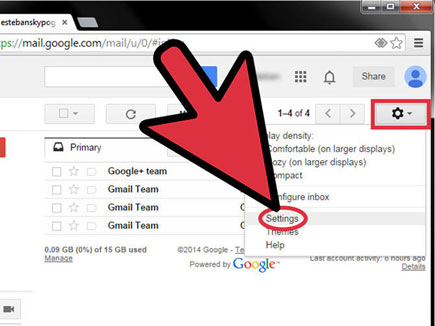 Step 3. Now, you will see the main interface displaying detailed information about your Gmail settings. Then click the tab of Accounts and Import to enter next interface.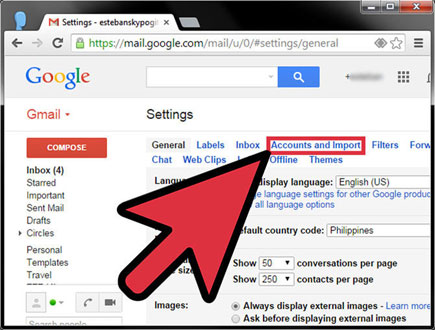 Step 4. Then, click the option of Import Mail and Contacts. And you will see a pop-up interface as pictured in the below. You should then enter the email address that you want to share files from. One thing worth your attention is that you should not attach suffix i.e. @yahoo.com to your user name.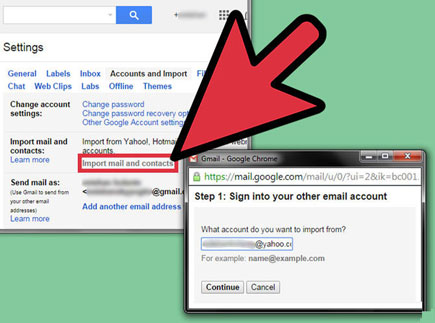 Step 5. In this step, you will see the below interface, where you are offered with three options. You can then decide to import all your contacts, and old mails, or part of them as you needed and wanted.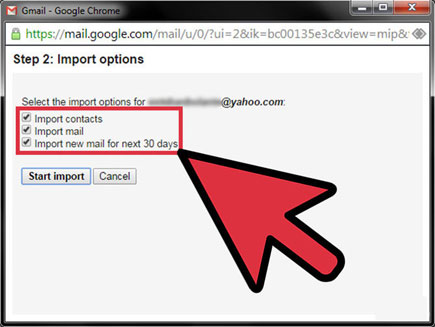 Here, you have to know only messages currently exist in your yahoo inbox will be exported to Gmail. So if you have any folders in your yahoo account that you want imported, you'll need to ensure that these messages are in your Yahoo inbox first.
Method Two:
Step 1. First of all, go to Yahoo! Mail site and enter your account. Then you will see the below interface. Click on the Contacts icon to continue the process.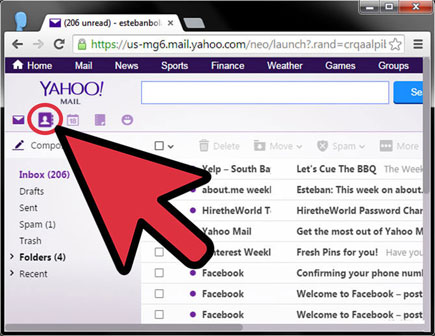 Step 2. In the Contacts tab, choose the option of Actions to show the drop-down list. After seeing the Export... option, don't hesitate to click on it.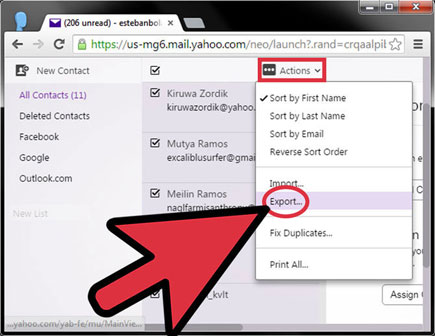 Step 3. Now, you will see an Export Contacts interface, and then choose the third option i.e. Yahoo CSV.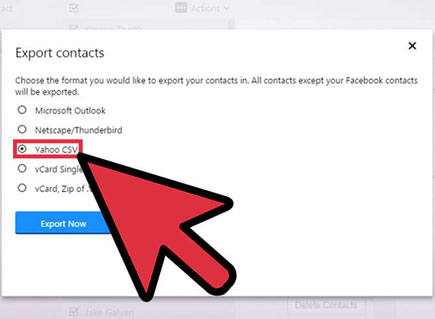 Step 4. After that, you will see the below interface, requiring you to select the output location of your exported files. You are suggested to save them on Desktop and click the Save option to continue. Now, these files will be automatically synced and saved on your computer desktop.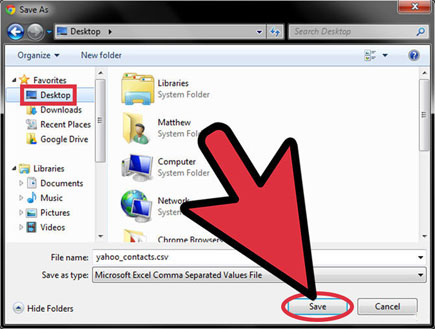 Step 5. Then you need to sign in your Gmail account with user name and password. After that, click on Contacts in the left hand sidebars to enter the next interface.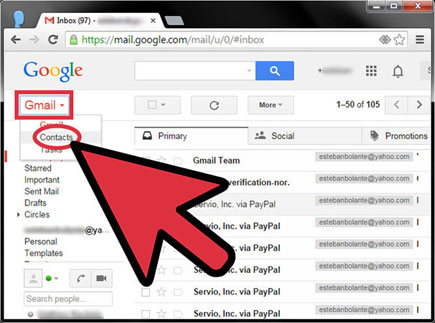 Step 6. Now, on the left panel, choose the option of Import Contacts to continue. Now, you will see a pop-up interface as pictured below. Click on Choose File option to select the files you have imported from yahoo account to computer and then click the Import option to begin the file transfer process.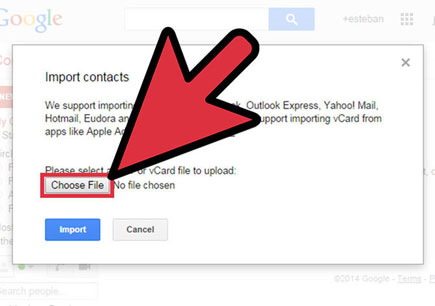 Step 7. Finally, you will have to edit all the data including name, email adder and etc. manually one by one, since all these from CSV files will be located in the Name field in Gmail.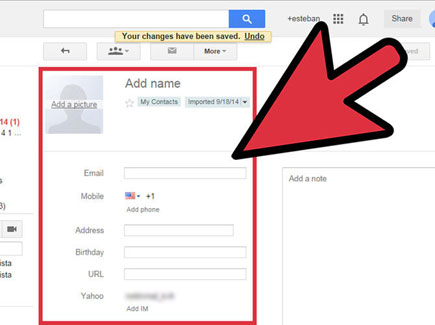 Till now, you have learnt two possible ways to switch from Yahoo mail to Gmail and just choose the one you liked to transfer files from one account to another account. Here, for iPhone users who also uses Gmail or Exchange Server or some other services, you might want to know how to sync iPhone contacts with Gmail, or how to share files between Exchange Server and iPhone, or how to sync between iPhone contacts and Facebook.
Related Articles:
Copy Photos/Music/Videos from iPad Air to Mac and PC