For those having a Hotmail account and an iPhone too, you might want to have your Hotmail contacts, calendar, and email contacts on your phone. Syncing is the most effective way out. It ensures that whenever you receive a mail on your hotmail account, it can automatically get synced in your iPhone. If you have some contacts in your hotmail account, you wouldn't really want to copy them manually on your iPhone too. You can instead, let your iPhone do it all for you. No more missing out on your important messages. Or your contacts that remain in your Hotmail account. Hotmail has not only one of the most preferred email services, but it is also one of the easiest to sync with your iPhone.
How to Sync Your Hotmail Account With Your iPhone?
So how do you sync your Hotmail account with your iPhone? With these simple seven steps.
Step 1: Go to your settings application and open it
Your iPhone has a settings application. Turn on your menu page on your phone and click on the settings icon to open the application.
Step 2: Tap on the "Mail, Contacts, Calendars" option
Once your settings application is on, you will see a scroll window having a number of options to choose from. From them, choose the option that says "Mail, Contacts, Calendars" and tap on it. The application opens up.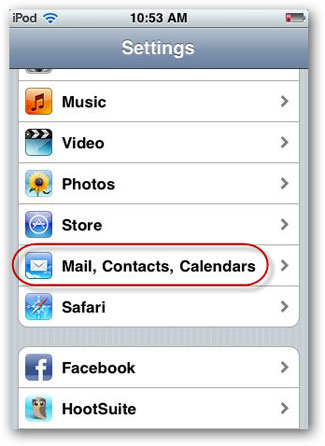 Step 3: Click on "Add Account" option
Further, on your screen, just below the Gmail option, you will find the option of an "Add Account". Click on it to add your Hotmail account now.
Step 4: Tap on the "Outlook.com" option
You must note here that Outlook.com is currently the official name and operation of the Hotmail services. However, no need to worry about that as that doesn't affect your syncing process. So, you need to choose the "Outlook.com" button on this window and your Hotmail information can be entered in here, without any restraint.
Step 5: Put in details of your Hotmail Email address
When you click on the Outlook.com option, you will find fields to enter your Email address details. Email address here meaning your Hotmail email details. You need to put them correctly in the required fields on the screen.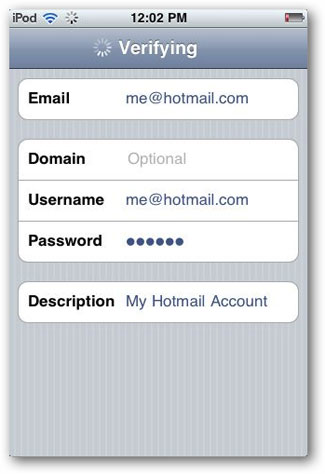 Ignore worrying even if it shows email@outlook.com. Simply put in your address as it is. You will also need to put in your password in the requested field. You will find that by default, your account would be tagged with Outlook. Hence, you just need to make changes by changing it to the Hotmail option, however, which is not mandatory.
Step 6: Verification of account if needed
In case you need to verify your account, you can log on to the Outlook.com site, and verify your account. This is also helpful in case you have not used the account for quite some time, and hence require recovering it too.
Step 7: Select your sync options
What you want and what you don't want to sync between your iPhone and Hotmail can be chosen by yourself. Now, you can also transfer your Hotmail contacts, email, calendars and more by choosing the options. Also, you are free to choose how often to fetch the new files as wanted.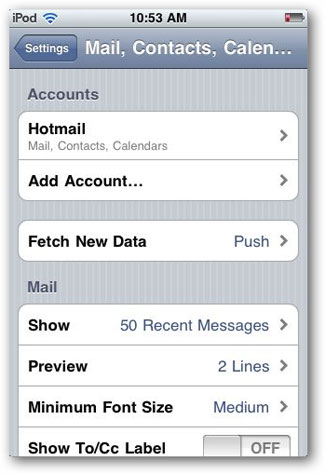 That's all that you need to do to sync your hotmail account successfully. You can also set the syncing frequency so that you get updated as soon as a mail comes in. It is easy and one of the best ways to go about it. You would not have to worry about anything, and you would have an iPhone that does all that you would want it to do.
Words in The End:
By using Hotmail, you can freely sync contacts, mails and calendars with iPhone. But other files like photos, videos, reminders, safari bookmarks won't be supported. So why not try this Coolmuster iOS Assistant software, which allows you to freely sync files between iPhone/iPad/iPod with the computer. With it, you can easily transfer all files from iOS device to the computer and save them as a backup in case of sudden data losses. Now, you can get the free trial versions by hitting the below icons!
Related Articles:
Easily Sync Yahoo Contacts with iPhone