With the smartphone becoming a symbol of existence for most us, it becomes imperative, for us to keep all our systems in tandem. In layman's term, in sync with each other. The ubiquitous smart phone is no more a luxury but an ardent necessity which has taken over most our needs. It is therefore important to sync data from your mail account with the device. In this article, we will look at syncing Yahoo contacts with the iPhone.
Also Read: How to Share Files from Yahoo Mail to Gmail
Why Would You Need to Sync Yahoo Contacts With iPhone?
The need to sync Yahoo contacts with the phone is important becomes, not only does it act as a back up, but also with the data saved in your phone, sending mails also becomes easier. The process of dealing with mails becomes more streamlined.
> Tapping the Mail, Contacts and calendars option in the device and then adding an account. Usually the CardDAV method is used so there is confusion among users, after they select Yahoo in the options.
> Now a cardDAV account needs to be created after which the server and Yahoo ID credentials needs to be entered.
> To finish syncing, press next. And your contacts appear.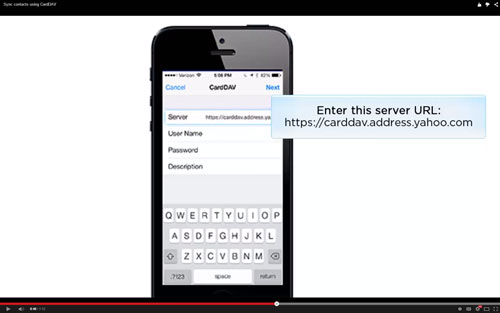 You might feel that syncing iPhones and Yahoo! contacts together is an easy affair. However, different versions of iOS haves issues during the sync and hence the process does remain incomplete. At times, the Yahoo server fails to sync and then a roundabout method needs to be applied. How about getting yourself a solution that can take care of everything, right from data backup to transferring everything on your smart phone?
Editor's Choice: How to Easily Sync iPhone Contacts with Computer
Precious time is spent in trying to look for a solution, if we are not using the revolutionary Coolmuster iOS Assistant, which not only syncs iPhone contacts but also creates backup for future usage. Whether it be music, video, apps or other data including contacts, this is the one that you can depend on forever.
This powerful tool, helps you not only link mail and device but also goes much beyond that. It helps you to create backups, restore lost data and is compatible with over 2000 devices. File transfer between devices is also absolutely lossless! Moreover, this is a standalone program and does not require any third party software for support.
How Can You Use Coolmuster for Syncing Contacts?
Step 1. Download the the right version on your computer and install it. Now connect the device to the computer while launching the desktop app of the software. The app will automatically detect the device.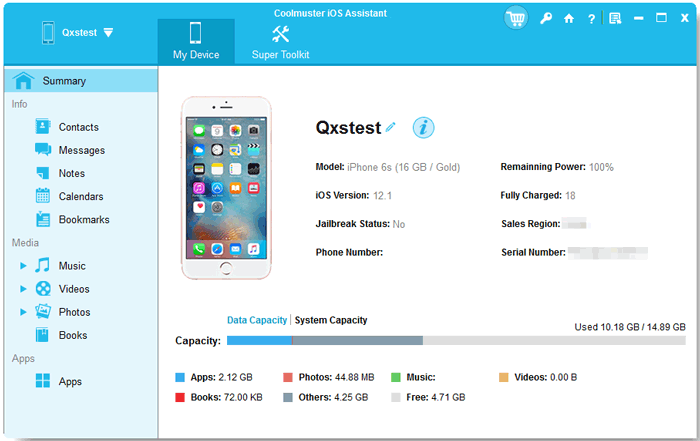 Step 2. All the files will reflect in a new window and you can enter different tabs to preview more detailed file information.
Step 3. Now you can select all of them or choose the ones you wish to transfer. Select and Export option to continue.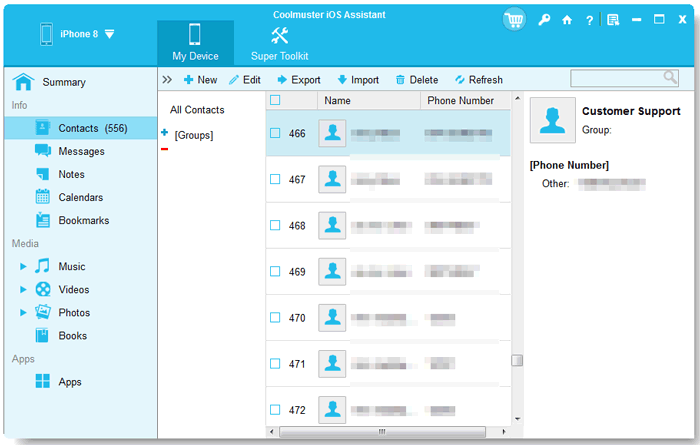 Words in the End
This is all that you need to do to sync your Yahoo contacts with iPhone. It is a lot easier to do than to manually copy contacts, and can be done in just a few clicks! The tutorial in the above only takes Windows version as an example. For Mac users, download the Mac version of this software and follow the similar steps!
Related Articles:
Easy Way to Sync iPad with iPhone