How to Transfer Contacts from iPhone to SIM Card [2 Ways]
Can't find a way to transfer your contacts from your iPhone to the SIM card? Sorry to say, but iPhone does not provide an easy set method on how to achieve this. Looking at all the released iPhones, its manufacturers seem to have forgotten to include this very crucial element or rather the idea does not fit with the company's philosophy of backing up data.
Nevertheless, no need to worry, there are smart minds out there who have come up with ingenious ways to help you easily transfer your contacts from the phone to your SIM card. Below are two commonly adopted methods.
Part 1. Transfer iPhone Contacts to SIM Card One by One
Part 2.Transfer Multiple/All iPhone Contacts to SIM Card
Part 3. Other Methods to Transfer iPhone Contacts
Part 1. Transfer iPhone Contacts to SIM Card One by One
It is the most applicable in case you only need a few contacts from your iPhone. Here's how it's done:
Step 1: Click on the Contacts App on your iPhone, find the contacts you want to transfer, click on it and choose the "Contact" option, then select "Share Contact" and share via mail. Follow the same procedure for any other contacts you may want to transfer.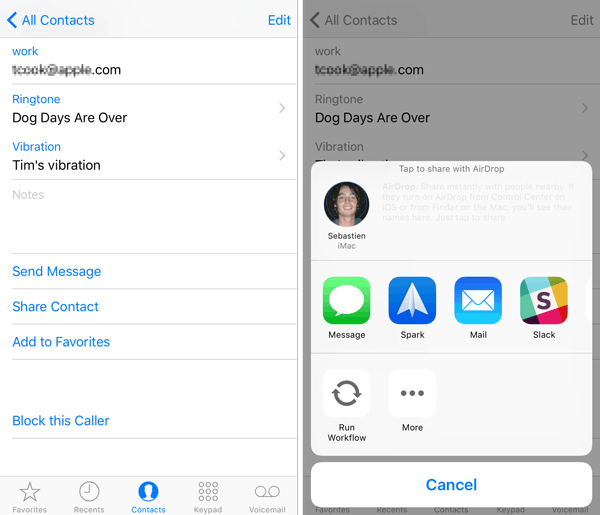 Step 2: Get an Android phone and download "Vcards shared via mail". Access its Contacts App and search for the "Import/Export contacts" option, select "Import from USB Storage", then check the phone to confirm whether you've succeeded in importing them.
Step 3: Select the "Import/Export contacts" option again and tap on the "Export to SIM card" option.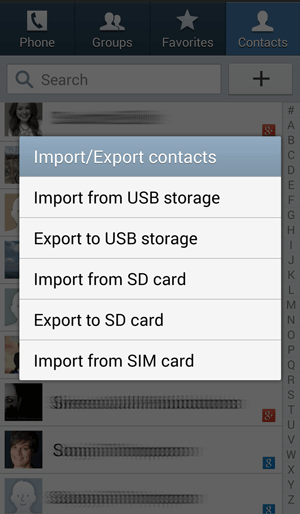 Part 2.Transfer Multiple/All iPhone Contacts to SIM Card
If you need to transfer more contacts or even all of them, you need to:
Step 1: Go to your Settings App, scroll down and find the iCloud option, and select Contacts. Turn on the button so as to enable you sync the iPhone contacts to the cloud.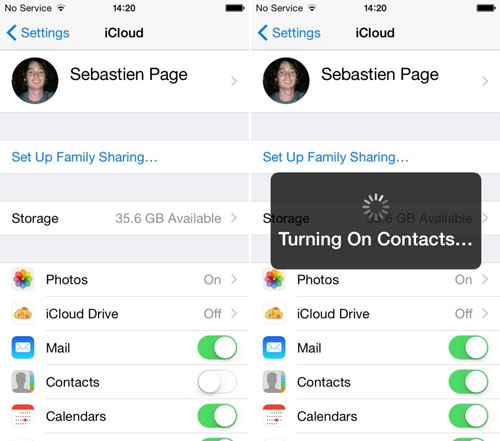 Step 2: Find a way to access the iCloud website (icloud.com), online, using either a lap top or desktop. Log in to your account, find the contacts option and select it while holding down Control/Command key select "Export vCard". This automatically downloads your contacts to a suitable destination in your computer. Check downloads (or the destination you normally download to).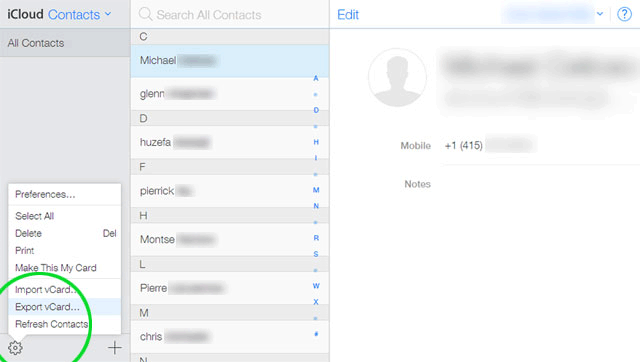 Step 3: Connect an Android phone to the computer using a USB so as to copy the contacts. Select the Contacts App on the Android phone, click on "Import from USB Storage". After the contacts have been transferred to the phone select "Export Contacts to SIM card".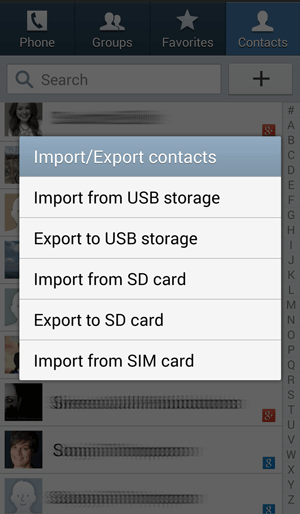 These methods may seem be hard at first glance, but once you get started, they become a walk in the park.
Tips: It is advisable to also set iCloud as your default contacts account such that when you create a new contact, it is automatically backed up. How? Go to Settings > Contacts > default account > iCloud.
Part 3. Other Methods to Transfer iPhone Contacts
The above two may be the most common methods ways to transfer contacts to your SIM card from iPhone, but they are not the only ones, there are also other effective means to transfer your data. They include:
> Way 1: Using the Coolmuster iOS Assistant
The Coolmuster iOS Assistant (Windows/Mac) is a useful software that helps you backup data, import data and also manage data on your Apple device, including the latest iPhone 11, iPhone 11 Pro, iPhone 11 Pro Max, iPhone XS, iPhone XR, iPhone XS Max, iPhone X, iPhone 8 Plus, etc..
Before anything else you need to download it online then follow the following steps:
Step 1: Connect your device to the computer via a USB and open the software. (Note: Make sure to install the latest iTunes on your computer for successful connection.)
Step 2: The software would automatically detect the device and provide you with two options; select Trust, then click on continue. In case your phone is not detected, try detaching then connecting the USB again, still nothing? Check what to do if your iDevice fails to connect.
Step 3: After the software detects your device everything else becomes pretty much easy. It provides an interface that includes various options including Contacts, Messages, Notes, Bookmarks, Calendars, etc.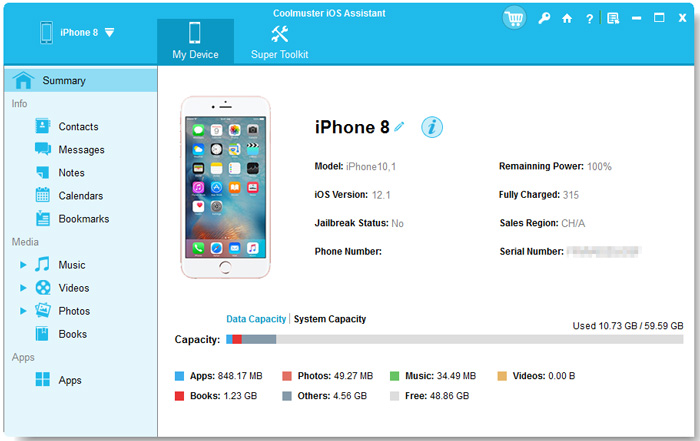 Select what you intend to transfer and hit the Export option, pick the right file output format to transfer the data.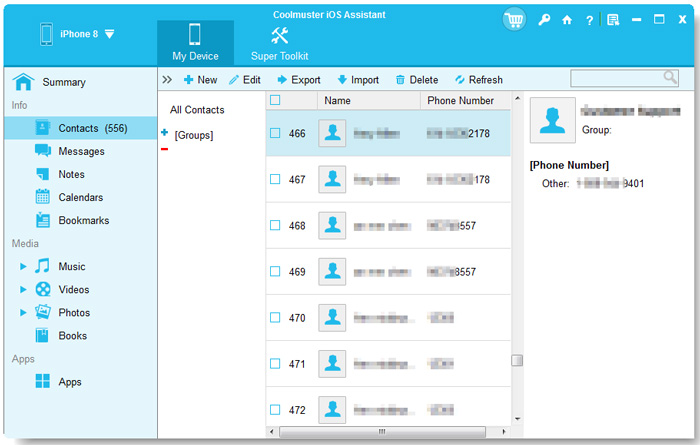 Video Tutorial:
A bonus to this App: you are not only allowed to export files but also import data to your device, uninstall Apps from the device and manage iTunes backup. You only need to learn how to effectively use the software and you are good to go.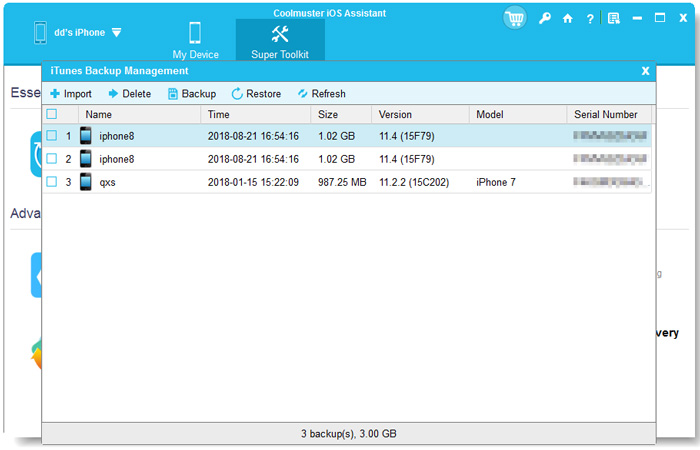 > Way 2: Use iTunes
It may not be the most recommendable way to transfer your contacts, since they can cannot be accessed selectively or individually, but the methods still works. How do you do it?
Step 1: Connect your phone to a computer, then access iTunes, when your phone is detected by iTunes, click on iDevice.

Step 2: Select Summary and choose Back Up Now. iTunes will automatically save all your contact data.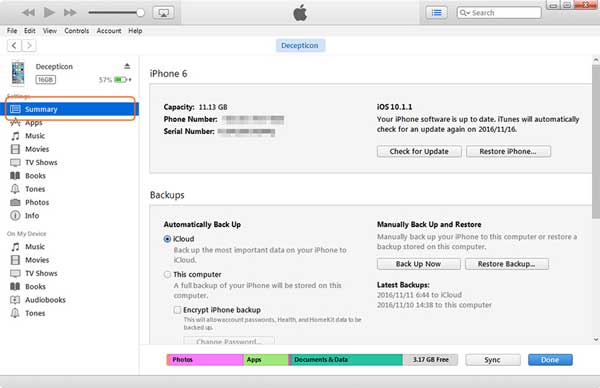 Step 3: You can then use Coolmuster iOS Assistant to access data from iTunes and copy it onto your computer by clicking on the Backup tab, select the device you would like to transfer the data to, and the specific location you would like to save it in.
Words in the End:
That's it! Use the above methods to successfully transfer your data from you iPhone to a SIM card. If you have any questions about the methods or the software Coolmuster iOS Assistant, please feel free to leave your comment to let us know, we will try to help you out.
Related Articles:
One Click to Download Contacts from iCloud
How to Recover lost Data from iPhone XS/XR?
How to Transfer Contacts to iPhone XR/Xs/Xs Max/X/8/7 Easily?
Guide on Best Backup Software for iPhone/iPad/iPod
How to Transfer Contacts from Gmail to iPhone