Why need to transfer music from iPad to Mac?
It is not uncommon for music lovers to have all of their music stored on an iPad. Since iPads have been popular for many years, people can have loads of selections that they have collected. In some cases, there may become a need for moving the music from one their iPad to another device or platform. Specifically, when the user wants to move their music files from their IPad to their Mac. Some of the most common reasons for making this transfer are listed as follows:
- The ipad is being given or sold to another person and the individual wants to keep all of the music intact
- The person wants to be able to access their music on their mac so that they can play when they are in their homes or on the job.
- The music is transferred to the mac as a back up for the files so they do not lose them in case of data loss or corrupted files.
Learn More:
Guide to Sync iPhone Music to New Computer
Transfer Files from iPad to External Hard Drive
Possible problems you may meet when syncing iPad music to Mac
- When a user is in the process of syncing iPad to their Mac, there are number of different problems that can occur. One of the most notable and common is dealing with files that have been lost.
- In addition to files being lost, the data contained in them can be corrupt.
- Some people may also complain about having problems accessing the music that they have transferred after they have been synced from one device to another.
Best Way to Sync iPad Music to Mac
Coolmuster iOS Assistant for Mac software has a lot of great features that allows its users to perform a seamless procedure to move all of their music files at once or the user may choose to move specific files only by picking and choosing the files that they want to transfer to their Mac. Either way, it gives its users the capability to make transfers without having to deal with files being lost, problems with the files being synced correctly or corrupt files that can no longer be opened up for access. Major features of this software are listed as follows;
- Gives the user the ability to complete the transfer via the use of 2 usb cables. One usb cable connects to the iPad and the second usb is connected to the Mac.
- User has the capability and functionality to assist with recovering files that have been lost.
- Export files with zero loss.
- User can use this software to back up their files so that they can be restored again in any given situation.
(Note: For PC users, you can get the Windows version of this software.)
Simple Steps to Transfer Music from iPad to Mac
Step 1 - Download and install the software so that it is available to be utilized for the transfer process.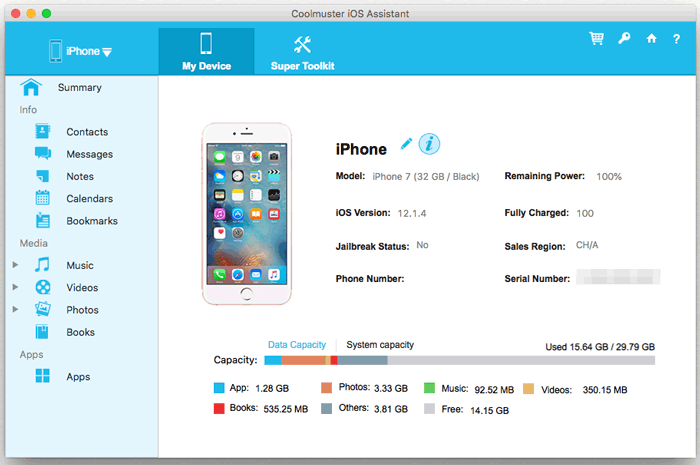 Step 2 - Once the download and the installation is complete, get your iPad device connected to the Mac computer via the USB cord. Then let this software automatically detect your device and scan for all files.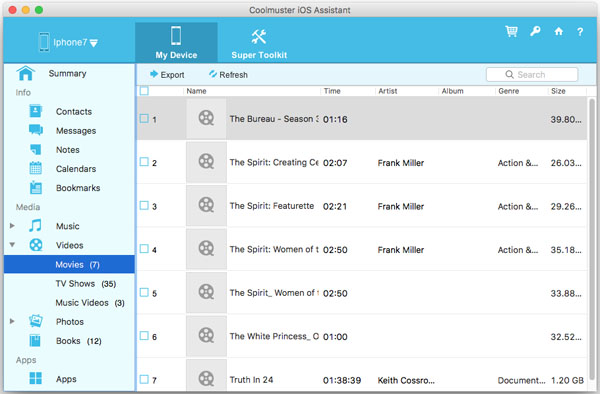 Step 3 - Now, enter the Music folders to tick out the wanted files and hit the Export option to transfer music from iPad to Mac computer. Finally, just wait for the process to get completed within a little while.