Nowadays, with the development of technologies, mobile phones have gradually become the handy assistant tool in our daily life. With mobile phones such as iPhone, you can easily connect with your friends and families through calls and messages; you can freely entertain yourself by reading books, listening to music, watching movies or playing games; you are able to identify your location when you are lost through location services on iPhone/iPad. Today, let's have a look at the location services within your iPhone/iPad devices, as well as some common issues related with location services.
Guide: How to Use Location Services on iPhone/iPad
To use Location Services on iPhone/iPad, you just need to follow the exact steps as instructed in the below:
Step 1. From your Home screen, find Settings tab and click on it.
Step 2. Navigate to Privacy in the Settings menu. Click on it to enter the next interface. Then you will see the Location Services option on the top. Now turn it on to enable the location services and turn it off to disable it.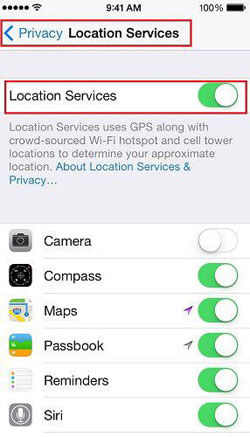 Very easy to use, right? But in real life, you may encounter problems concerning iPhone location services of this or that kind. So in the next part, you will get to know the common issues and corresponding solutions.
Common Issues Related with iPhone Location Services
Issue 1 - After updating my iPhone to iOS 8, I found the location services icon is always on in the status bar. So the battery drain s very quickly. How can I disable it?
Solution - Go to Location Services interface as instructed in the above part. Then scroll down to the bottom until you see System Services option. Then you can turn off the services that you barely use.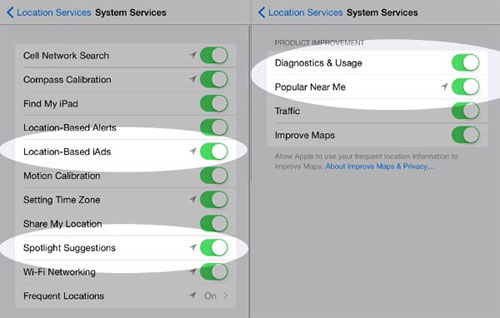 Issue 2 - I need to locate the route to a certain place with my iPhone. But its settings are not allowing to turn on the location services. How can I solve it?
Solution - In this case, you need to make some changes of your Restrictions option. To do it, you need to go to Settings > General > Restrictions. Finally, you need to disable it.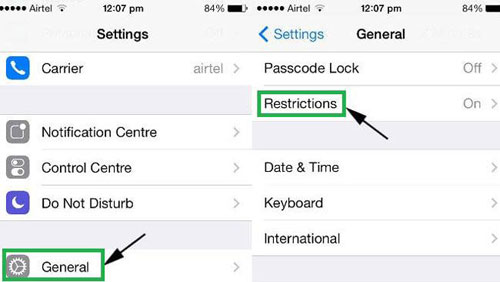 Issue 3 - Siri is asking to set up Location services but I can't find it to set it up. So where can I find it?
Solution - Navigate to Settings > Privacy > Location Services. Then make sure the icon of Siri is green, which means you have turn it on.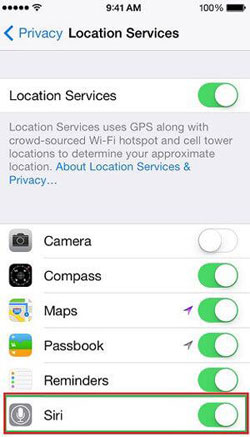 Actually, in response to all these issues concerning your location services, you can simply restore your iPhone to fix it. You just need to connect your iPhone to the computer, then open the installed software on the computer. After that, go to the Summary panel and click on Restore option to restore your iPhone.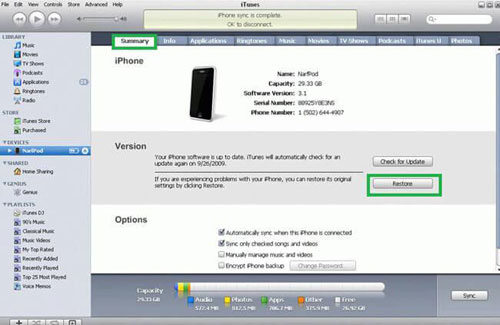 Then just wait for the process to complete. But if you are faced with problems in restoring your iPhone, you can read this article to fix the problem. By the way, if you don't want to lose any files from your device after the restoration process, you are suggested to use this Coolmuster iOS Assistant to back up all your important files beforehand. You can get the free trial versions by clicking the below icon!
Related Articles:
Guide on How to Improve iPhone Battery Life