iPhone Fails to Restore, How to Fix This Problem?
When you have jailbroken your iPhone to the iOS 8 or iOS 9, you may want to restore your iPhone to the factory settings so as to un-hack your iPhones, but sometimes it just fails; when you have upgraded your iPhone to the latest iOS 9, you just find it just fails to connect to your iTunes every time when you connect your iPhone to the computer. So how did these cases happen? The root cause for this phenomenon is that iPhone fails to restore, so how should you fix this problem? In this passage, we summarize several common situations and solutions to iPhone won't restore problems.
Case 1: iPhone Can't Restore after Updating to iOS 9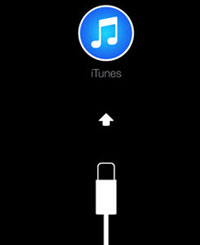 Situation: I did everything needed to prepare for updating to iOS 9. But then when I connect my iPhone to the iTunes, it just failed again and again. And on the main interface of my iPhone. It kept showing "Connect to iTunes".
Solution: In this case when iTunes can't recognize your updated iPhone, you can have a check of your iTunes and security software. If your iTunes is not the latest version, it is possible that your iPhone will fail to link to the iTunes. And if your anti-virus software - security software blocks your iTunes from properly function, then it is natural that your iTunes will fail to connect the iTunes. So now, you can turn off your iPhone, then plug in the USB cord to the computer and launch iTunes. After that, hold down the Home button of your iPhone for a few seconds until you see the screen saying Connect to iTunes. Then release Home button and connect your iPhone to the computer via the USB cord. Now, you may see an pop-up window to confirm your action of restoring your iPhone back to normal. Now, just follow the exact steps to restore your iPhone. After a few while, you can enjoy your iPhone with the latest iOS 9 version without being stuck in restoring problem.
Case 2: iCloud Restore Won't Finish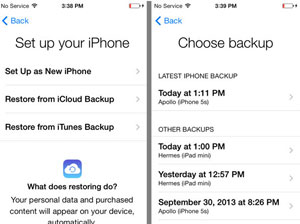 Situation: I accidentally lost all files from my iPhone but luckily I have backed up everything from my iPhone to iCloud. However, when I restore my iPhone from iCloud backup, it keeps showing an message saying "This iPhone is currently being restored and will automatically back up when it is done". I have done it several times before, sometimes it just fails to complete the restoration process, thus leading to the incomplete restoration of my iPhone device.
Solution: At this moment, you need to make sure that the Wi-Fi conditions are stable or you have connect your iPhone to the right Wi-Fi. If not, you are suggested to fix the Wi-Fi problem beforehand to ensure the successful restoration of your iPhone. After getting these things done, try restoring your iPhone again.
Case 3: iPhone Can't Restore to Get out of Recovery Mode

Situation: I forgot my iPhone password and it just got locked after entering wrong password several times. My friend told me to put my iPhone into recovery mode, in an effort to unlock my iPhone. But it just failed to restore my iPhone every time when I choose the Restore option.
Solution: Now press your Home button for some seconds while connecting your iPhone to the computer. Then launch the iTunes to repeat the whole restoration process. Then you will see a pop-up window confirming your action of restoring iPhone. Now just follow the exact steps to finish the process. (Bonus: Check here to get more ways to safely unlock your iPhone!)
Case 4: iPhone Won't Restore after Jailbreaking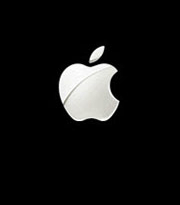 Situation: I decided to jailbreak my iPhone by following the professional guide. And I did successfully jailbreak my iPhone. But when I tried to reboot my iPhone to start start over again and un-hack my iPhone by restoring my iPhone to factory settings. Here comes the problem: the Apple logo and a loading icon keeps appearing while the iPhone isn't loading actually. Now I just wish if only I hadn't jailbroken my iPhone, but apparently that can't help at all.
Solution: Since jailbreaking your iOS devices is not a riskless decision, it is no advised to jailbreak your device unless you have fully prepared for jailbreaking your iOS devices such as backup important files, fully charge your iPhone, get full information about jailbreaking and son on. In this case, you need to have your iPhone checked at a service center or an Apple store near you, so as to fix this problem as soon as possible.
Case 5: Unknown Error Occurred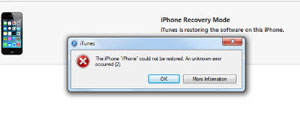 Situation: When I open iTunes to connect my iPhone, so as to transfer my iPhone files to iTunes library. iTunes keeps telling me that I need to restore my iPhone and put it into recovery mode. Alright! I just follow the prompt instructions and everything goes well. But after the loading bar screen, there appears a message inferring an unknown error occurred.
Solution: Now reboot your computer and then connect all your USB devices to different USB ports. Change a different USB cable to link your iPhone to the computer. Before restoring your iPhone, make sure that you have disabled all anti-virus software. If it still fails, maybe you can try another computer.
Case 6: Can't Get Enough Space for Restoration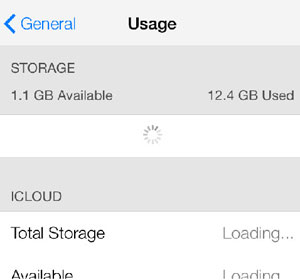 Situation: When I begin to restore my iPhone, the pop-up screen informs me that my iPhone doesn't have enough space for restoration. You may be attempting restore a backup file with size larger than the free space in your iPhone. Before restoring, you have to take some measure to get enough space for restoration.
Solution: In this case, you will need to have a check of your iPhone files. Maybe you can backup files from your iPhone to iTunes or to the computer and then delete some files to save more space. Also, you can clean up junk files from your iPhone or free up user storage on your iPhone to get more space on your iPhone. Make sure that you have saved enough space for restoring your iPhone. After that, you can begin to restore your iPhone once again. This time, you will soon successfully finish the restoration process.
Case 7: iPhone Stuck on Loading Screen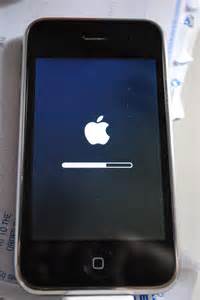 Situation: "Okay, here's the story. So I jailbroke my iPhone 6S earlier today, and for some stupid reason, I didn't like it and decided to Erase All Content and Settings. I did that and now it is stuck with the loading screen, and has been doing that for about 15 minutes. I connected it to my computer and it won't connect and I also tried using the power and home button to do a reset. Nothing is working and I'm freaking out. Anyone know how to fix this?" -From an Online User
Solution: If your iPhone is stuck on loading screen, you can try the following methods to fix it:
- Using Recovery Mode. That is, put your iPhone into recovery mode to see whether restore or update option is available on iTunes. Once it shows up, your iPhone will no longer be stuck on loading screen anymore. If not, try another way.
- Using DFU Mode. You can firstly enter DFU mode. Then, you can select the device in iTunes and then choose the "Restore iPhone" option to restore your iPhone.
Now, your iPhone will go out of loading screen will be successfully restored within simple clicks.
Write in The End:
In the cases mentioned in the above, the possible situation is that you may lose important files from your iPhone. But don't worry, you can rely on this Coolmuster Data Recovery for iPhone iPad iPod (Mac Version & Windows Version) to help recover all the lost files from iPhone in one click. This software is suitable to all types of files and is compatible with all generations of iOS devices.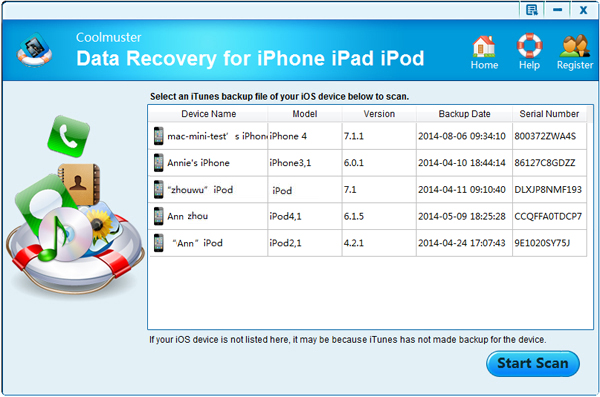 Below is the two versions of this software! If you unfortunately lose files in the process of fixing iPhone won't restore problems, just click the below icon to get the right version and let it help regain your lost data!
Related Articles:
Guide on How to Restore iPad/iPod from iTunes Backup
Useful Freewares to Recover Files from Hard Drive
Add a comment