YouTube is the most reliable go-to source for viewing videos online. But many people wish to watch videos and remain anonymous. This is becoming increasing difficult as you must log-in to Google+ in order to leave comments on any video. Also, search engines who sell advertising space on YouTube (namely Google....again) keeps track of the video history of your account from the moment you first log-in using that same Google account. There are also times when you may be accessing YouTube from another location, like a business or school and having your YouTube history available to users in those locations may make you feel too exposed. This problem is only made worse when you view YouTube videos on your iPad tablet. Other people may have to (or wish to) use your iPad to access YouTube, and they can get a complete account of your viewing history - which you may or may not be comfortable with. This is why clearing your YouTube history occasionally is a good idea.
That is where the Coolmuster iOS Eraser comes in. This revolutionary product from Coolmuster has the ability to erase all data from iDevices, such as text messages, contacts, videos, photos, account info, and saved passwords all according to your preferential settings. This app ensures that your information is safe as it permanently erases deleted files, clears browsing history and caches, and YouTube viewing histories, thereby protecting your personal information. You can set it to 3 progressive levels of data-erasing depending on your security needs, with the highest-level standard the same one used by the United States Department of Defense! And it works with all generations of iPads. Thanks to the iOS Eraser's advanced detecting and scanning technology, all personal data from your iPad, such as text messages, contacts, videos, music, account info, password, emails, viewing history and more can be easily identified.
Coolmuster's over-writing technology allows permanent data erasure without any additional corruption. No data-recovery tool can recover this deleted data from iDevices. You can free download the trial version of the program and follow the tutorial as below.
Way to Erase YouTube History from iPad Pro/Air/mini/4/3/2
Step 1. Launch iPad Data Eraser and connect your tablet
All you do is install Coolmuster's iPad Data Eraser on your PC or Mac. (It's suggested that you back up your tablet data on your PC/Mac to ensure no data is accidentally erased for good) Then launch the program and connect your iPad via a USB cable to your computer. After your iPad is scanned, Coolmuster iPad Data Eraser's main window will pop up.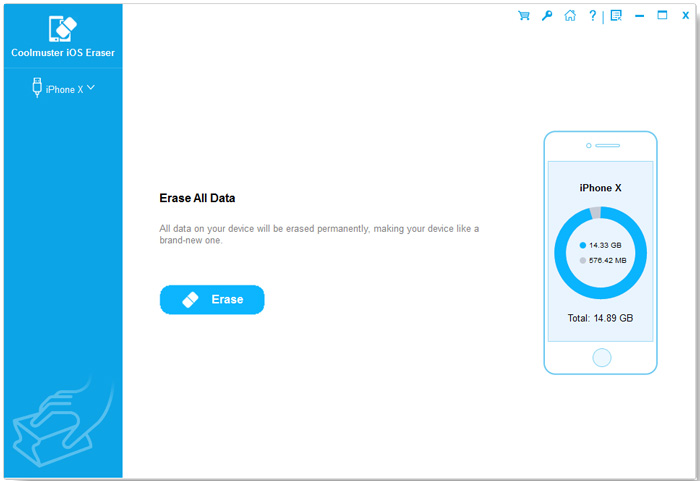 Step 2. Choose your wanted iPad data erasing level
Coolmuster iOS Data Eraser provides three different and progressive modes to permanently erase content from your iDevice depending on your needs - either by erasing your iPad/iPhone/iPod data quickly to save time, or a higher setting that leaves no traceability of data erasure and use random data to overwrite all existing and deleted data on your iDevice, or the highest setting which writes over the data 3 times.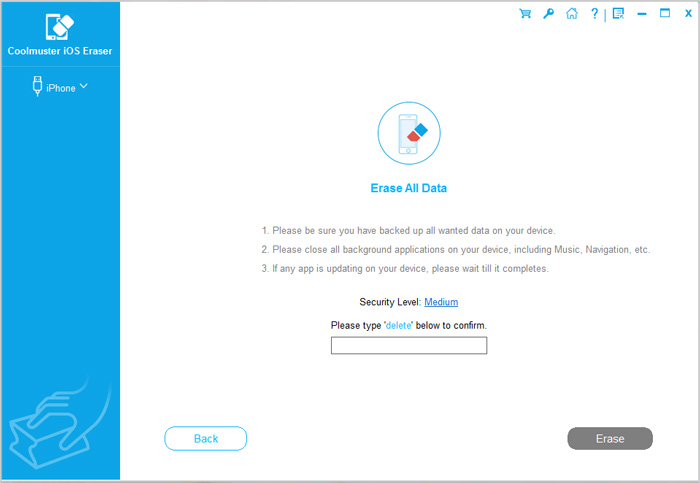 Step 3. Start to delete YouTube history from iPad
Cleanup options allow you to choose which files you use regularly and which ones are junk and allows you to select the junk files you'd like to erase.You can use the Photo Compress option to better manage your image storage. It only takes a few seconds to finish the scan. You can erase private data by scanning with iPad Data Eraser and analyzing the data on your device. Once iPad Data Eraser has scanned your tablet, it will display all the data, browser history and your YouTube viewing history! From here, you can select the items listed under Private Data to view data details and decide which ones you want to save and which ones to erase.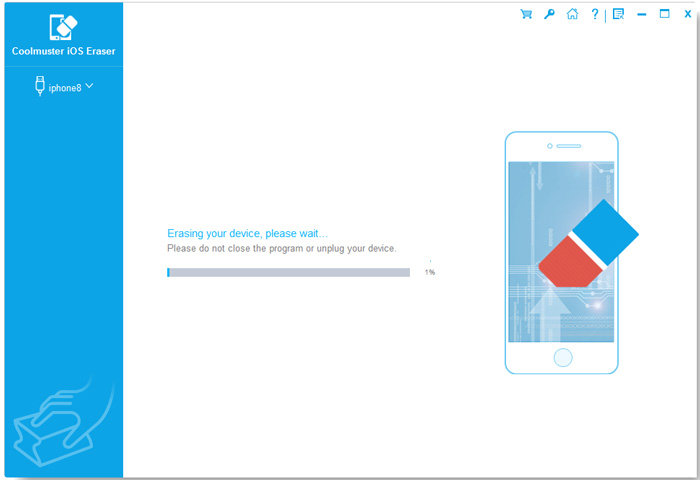 There is so much you can do with this application that helps manage your content and protect your privacy. Easy for anyone to use, the Coolmuster iPad Data Eraser is a must-own application for Apple tablet owners who wish to have their YouTube history remain their business and their business alone.
Related Articles:
How to Erase iPhone Data for Selling
Recover Data from Water Damaged iPhone
Do SMS Backup and Restore for iPhone
5 Easy Ways to Transfer Video from iPad to PC