Smartphones and tablets are known to collect a wide range of information from the users. The information can include contacts, call history, app usage data, messages, chat history, browsing history among others, as well as content and settings. Data and information is big business and known to compromise the security of the user devices. It will be a disaster if those private data is leaked out to unknown people. To improve security, it is wise to delete private data, including content and settings from your iPad that compromise it before you donate your old iPad, or give it to other people, or just resell it on eBay.
To erase all content and settings on your iPad to prevent the privacy from being leaked, it's highly recommended to use Coolmuster iOS Cleaner to delete them all before you sell it out because factory resetting seems not working after my personal tests on my iPad. iOS Eraser can help you remove all the data on your iPad, not only content and settings, but also app caches, temp files, user storage files, cookies, app crash logs, photo caches and more. After erasing by iOS Cleaner, the old content will be overwritten and this guarantees all the previous data 100% non-recoverable.
Download and install the software from the following link. Launch it and below is a step-by-step tutorial on how to permanently delete content and settings on iPad Pro/Air/mini/9. It also supports other iOS devices like iPhone and iPod.
Tutorial: How to Permanently Wipe All iPad Content and Settings
Step 1. Plug iPad into your computer
Use the USB cable to connect your iPad to a computer and make sure the iPad can be recognized by the program. When the iPad is well attached to the computer, the launched iOS Eraser will detect it automatically and list the main information of it. There will be four options shown on the program window for your choice. Here, you can choose "Quick Clean" to continue.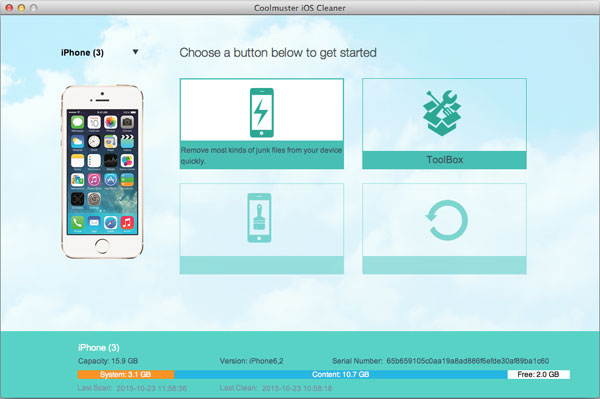 Step 2. Scan your iPad for wanted data
In the mode of "Quick Clean", you will be displayed with a series of categories of all deletable data. Just choose the content and settings and click the button labeled "Start Scan" on the top right.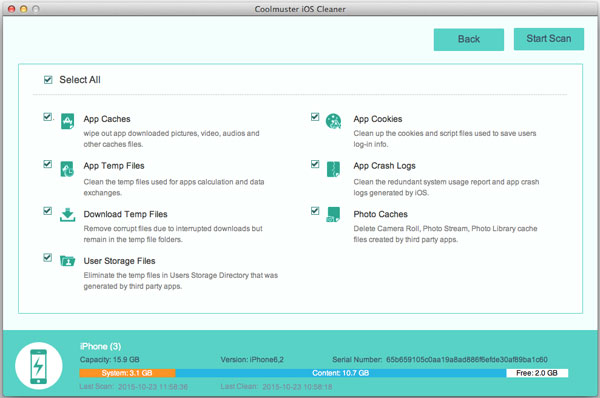 Step 3. Erase overall content and settings on iPad
After you select the content and settings you want to permanently erase on your iPad, you can give a click on the "Clean" option and all your selected iPad data will be permanently deleted without any recovery possibility.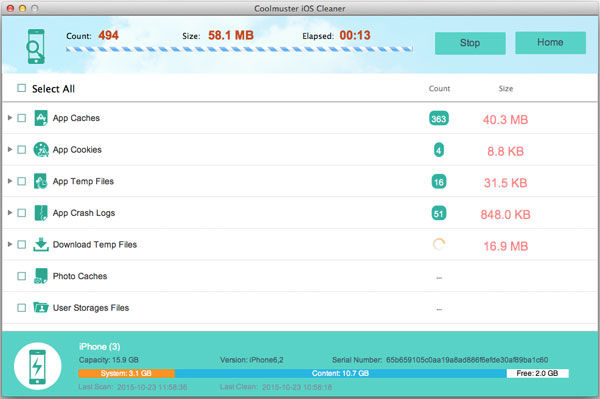 Conclusion
Whether you're an iPad enthusiast or a casual user, Coolmuster iOS Cleaner is a must-have tool in your digital arsenal. By regularly using this powerful app, you can maintain the optimal performance of your iPad, ensuring that it runs smoothly and efficiently, no matter how demanding your tasks or entertainment needs may be.
Related Articles:
Clear Google Search History on iPad
Recover Lost Files from iPhone 14 Pro/14
Retrieve Deleted Text Messages on iPhone with or without Backup