How to extract WhatsApp Media file from iPhone 7/7 Plus? Knowing what you can do and cannot do with an iPhone 7/7 Plus is essential for users to make sure they know everything they need to operate the iDevice effectively. Since certain iPhone functionality may result in data lost, users should know how their devices work before problems come up, incluidng how to make a backup card and how to extract a backup. In this article, extracting WhatApp media files from the iPhone 7/7 Plus will be intoduced in details in case of data lost.
Related: Solutions to All Common iPhone Problems
Another Reason to Extract WhatsApp Media Files:
Besides the reason to get back the lost data, another important reason to extract WhatsApp media files from an iPhone 7/7 Plus device is to view the files that the user has stored. This is because, even though whatsApp is a great way to store messages that have been sent, it does not provide the user with a convenient way of reviewing the stored information. So one of the best ways to access the stored data is to extract the media files by placing them on a personal computer, laptop or the Mac so that they can be viewed whenever it is needed.
Simply put, it gives user the capability to view the photos, videos, text messages and other media contents that's located on the WhatsApp media files.
Quick Fix: How to Extract WhatsApp Media Files on iPhone
iOS WhatsApp Media File Extractor is a great application and works well for almost all versions of iDevice. And it only takes a few steps to recover the lost data,including the text messages, videos, favorite music and other things that users store on their iphone devices.
With this software, there is no more confusing instructions to follow and no more frustrating problems. Because this application does so much in the area of recovering files, it is also highly recommended for those who want to get it right the first time. Additionally, this software tool gives users the capability to restore all of the files that they need at one time or only a few selected items that they want to keep.
Steps to use this software:
The process for recovery data only takes a few steps and here is the basic steps to recover/extract WhatsApp media files.
Step 1. Launch the installed software on the computer and then connect the iDevice to your personal computer.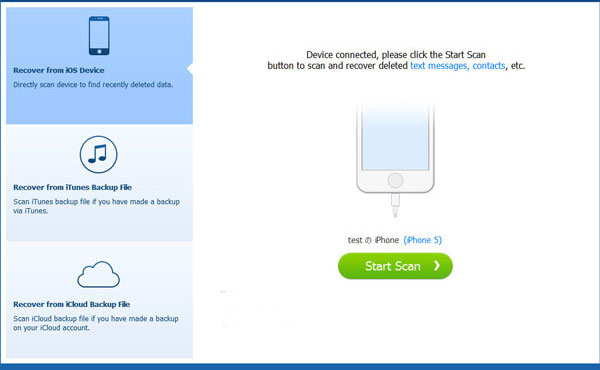 Step 2. Select Recover from iOS Device mode and click the Start Scan button, and preview the data from the iDevice.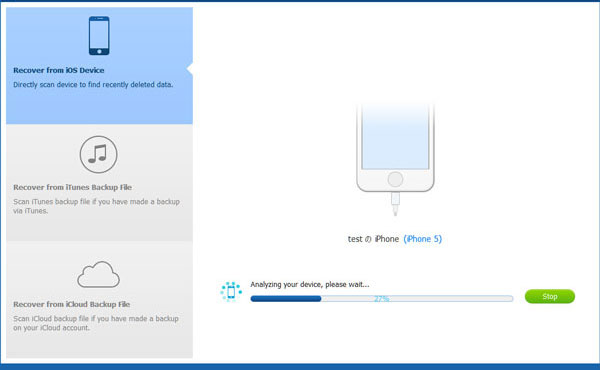 Step 3. Enter the WhatsApp and WhasApp Attachments section to preview more detailed file information. While previewing, tick out the files that you want to restore and then hit the Recover option to begin the file recovery process.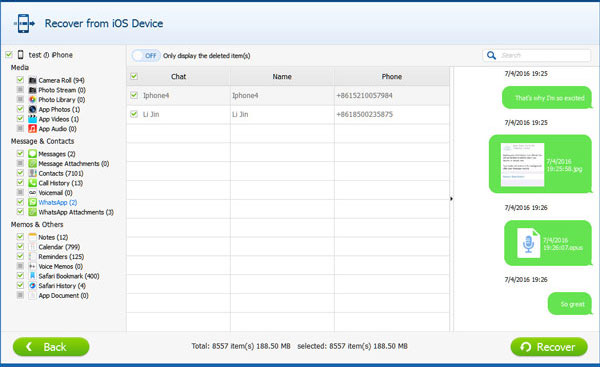 Extra Bonus: No More WhatsApp Media Files Losses? Back Them Up!
Generally speaking, losing data all of a sudden can bring you this or that kind of problems, so the best solution for you is to make a phone backup in advance in case of sudden data losses, including contacts, messages, photos, videos, apps and many more.
Related Articles:
Backup and Restore Line Chat History on iPhone
How to Backup Whatsapp Messages at Ease
How to Recover Deleted Photos from Android Phone (Top 6 ways)
[Solved] How to Recover Deleted Photos from iPad? (2023 Update)
A Full Guide to Recover Deleted Photos from iPhone without Backup Easily
[With Tutorial] How to Recover Photos from iPhone without iCloud in 2023?