While enjoying music songs with your iPhone/iPad device, you can also freely entertain yourself with the inbuilt podcast within iOS device. And those iPad users who like listening to podcasts, won't be surprised to find the accumulation of podcasts including music and videos is eroding the storage space of your iPad. And if you want to free up more space, it can be a good way to fully delete podcast from iPhone.
Related: Full Guide on How to Use Podcast
And you can actually delete podcast from iPad directly within the device itself, below is the step-by-step guide;
- Open the Home screen and then navigate to the Podcasts app. Enter to the next interface.
- Go to My Podcasts section and and tap into a podcast series as needed and wanted.
- Now, choose the podcast episode that you want to delete and swipe over to reach the red Delete button.
- Tap on it to fully delete podcast from iPad.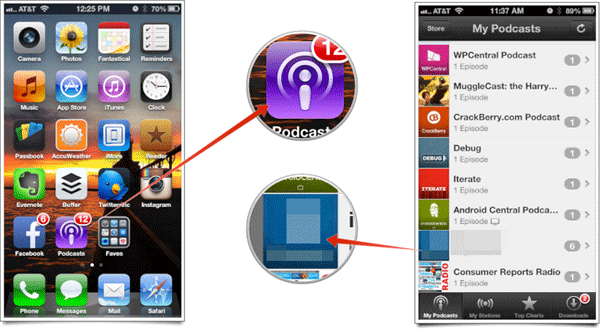 But in some cases, you may need to fully delete podcast from iPad in case they may leak your personal information once they are recovered by a third-party tool.
You Might Also Want to Know:
Quick Fix: How to Fully Delete Podcast from iPad
To permanently remove iPad podcasts without any possibility of getting recovered, you surely can't miss this all-in-one iOS podcast eraser - Coolmuster iOS Eraser, which allows you to wipe out files like podcasts, contacts, photos, videos, apps and many more from iPhone, iPad and iPod without any hassle. And files deleted with this software will have no chance of getting recovered. So below are the free trial versions of this software. What are you waiting for? Just download the right one and give it a try by yourself!
Simple steps to use this software;
- Open the installed software on the computer and then get your iPad connected to the computer via the USB cord. Then this software will detect your device and scan for all files saved in the device.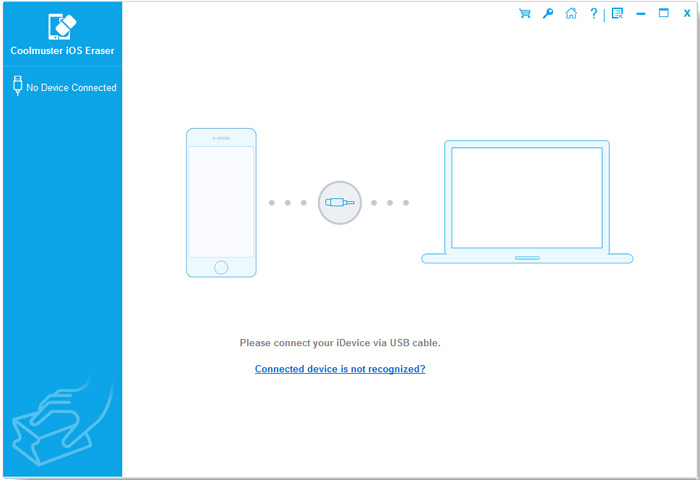 - You can now see different erasing modes are arranged on the main interface. Choose the right erasing mode to continue the process. Note: The current version only supports Erase All Data option, so you are suggested to make a phone backup of important files ahead of time in case of sudden data losses. But it will be improved in the coming versions.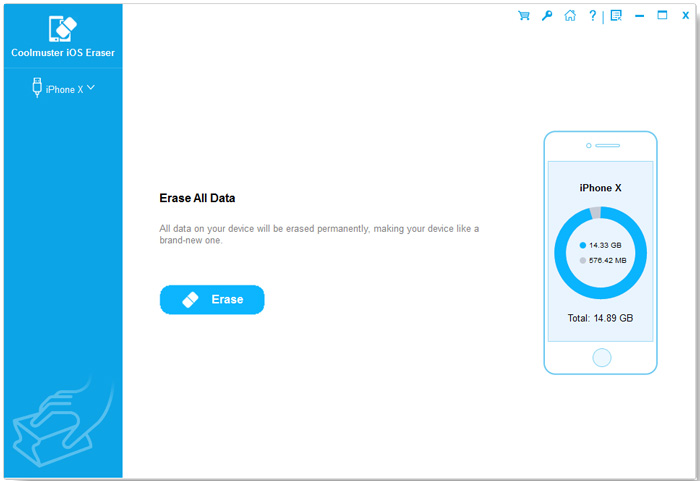 - Hit the OK option on the promo dialogue and wait for the process to get completed within a little while.
Conclusion
For a more secure and permanent deletion of podcasts from your iPad, it is recommended to use a reliable tool like Coolmuster iOS Eraser. This all-in-one tool enables you to wipe out not only podcasts but also other iOS data from your iPad. Files erased with this software will have no chance of being recovered, ensuring the protection of your personal information.
Related Articles:
How to Erase Crash Files from iPhone
How to Delete Kindle Books from iPad
4 Ways to Sync Messages from iPhone to iPad