How to Easily Delete Kindle Books from iPad
Speaking of Kindle, you might firstly think of the reading device designed by Amazon company. But actually, the Amazon's e-reading app, also named as Kindle also receives warm reception among iPhone/iPad users, which is similar to iBook app of Apple company. With Kindle app, you can easily download and save ebooks and PDF files to your iOS device, so you are free to read books even if you are offline.
Related: How to Download Free Books on iPhone/iPad
But cases could also be that you want to delete kindle books from iPad, simply because you dislike these books or want to free up more space on your device. Whatever being the purpose, how will you remove iPad Kindle books?
Tutorial: How to Delete Kindle Books from iPad
Before following the below steps to delete Kindle books, there are several things that you can't ignore. On your iPad, those downloaded book samples can be easily deleted, while ebooks and PDFs which are saved in the Cloud cannot be removed within the app. This means you can delete Kindle books from iPad but they still remain in the Kindle Cloud.
Now, let's see the step-by-step guide;
1. Open your iPad device and then go tot he Kindle app. Finally, navigate to your library. Scroll down to the bottom and choose Device option.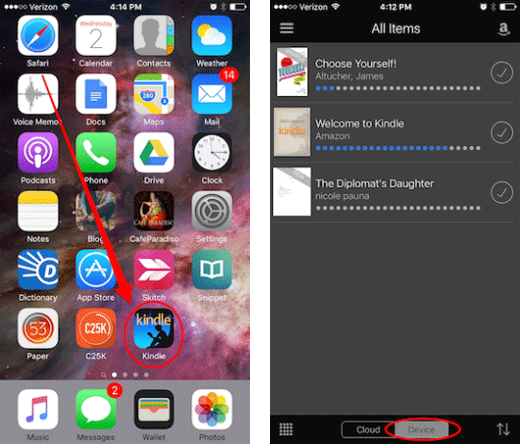 2. Now, if you are viewing the books it the list mode, you can swipe left to archive a book or a sample. As mentioned in the above, choose the Delete option to delete samples from iPad and Archive to delete purchased books.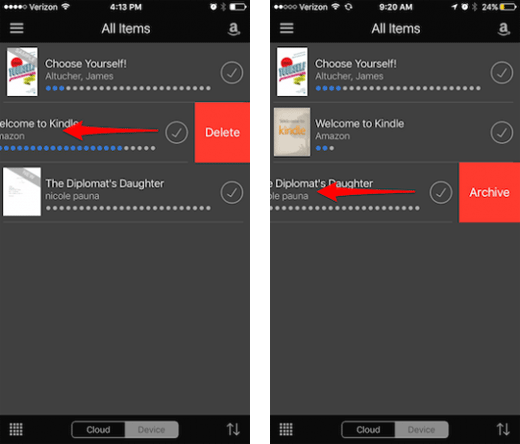 3. But if you are viewing the books in the grid mode, tap and hold to see the options. Choose the Delete Permanently option to delete sample books from iPad and Remove from Device option to delete purchased books from iPad.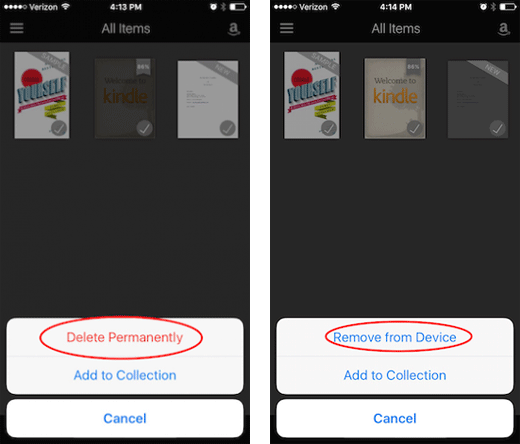 And to reach the deleted books on Kindle Cloud, you can open Amazon.com and log in to your account. Then click the icon next to Your Account option and choose Manage Your Content and Devices option from the drop-down menu. Then hit the Delete column on the next interface to preview the deleted books from iPad. And if you want to delete these books from the Cloud, just tick out the wanted books and hit the Yes, delete permanently option to continue the process.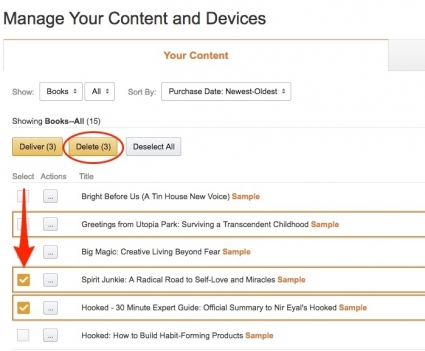 Words in The End:
If you also want to delete other unwanted files like contacts, messages, photos, videos, apps and many more from iPad, you can simply rely on this iOS Eraser software, which allows you to delete any files from iPad without any restrictions. And files deleted with this software will have no chance to get recovered!
Related Articles: