With so many people carrying mobile devices with them wherever they go today, people have a wide range of opportunities that they can take care of on a regular basis. From using their mobile phones to make a personal call to responding to clients that need a specific company service, going mobile is now and not the future. Since more and more excellent mobile phones come into the market, people change phones frequently, then, one of the questions people need to consider is how to transfer data after you switch from one phone to another, such as switching from ZTE to HTC.
When a user begins to transfer data from their ZTE phones to their HTC mobile, there are several different common problems that they can encounter. To solve these problems, you can depend on the Coolmuster Mobile Transfer, which is software that people can use to transfer their information from one mobile phone to another. With it, you can switch contacts, SMS, photos, videos, music, apps, etc. from ZTE to HTC, including ZTE Nubia/Blade/Skate/Axon/V5 Max and HTC One M10/M9/M8/Desire/Wildfire.
Switch from LG Phone to iPhone
Switch from Motorola to iPhone
With the use of this software, the user can eliminate unnecessary issues that commonly occur. Next, follow us to begin the data switch from ZTE to HTC with the help of Coolmuster Mobile Transfer.
How to Copy Data from ZTE Nubia/Blade to HTC One?
Step 1. Connect ZTE and HTC phones to computer
Begin ZTE to HTC phone to phone transfer process by downloading and installing the Coolmuster Mobile Transfer software and launching it on a computer. After that, the user will need to connect 2 USB cables to their ZTE and HTC phones with the computer.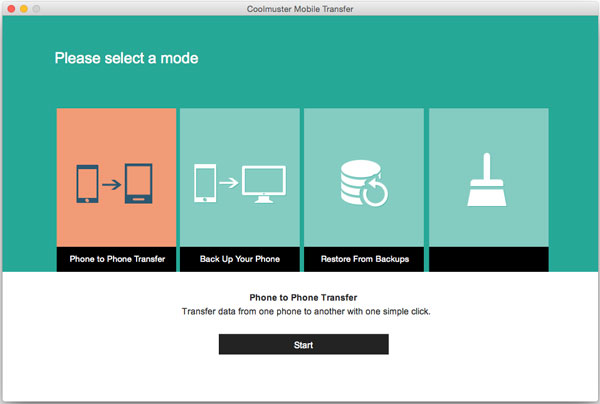 Step 2. Choose Phone to Phone Transfer
Click on the option 'phone to phone transfer' from the primary interface. Then Mobile Transfer detects the two phones and shows them on the screen side by side. All the transferable file types are displayed here.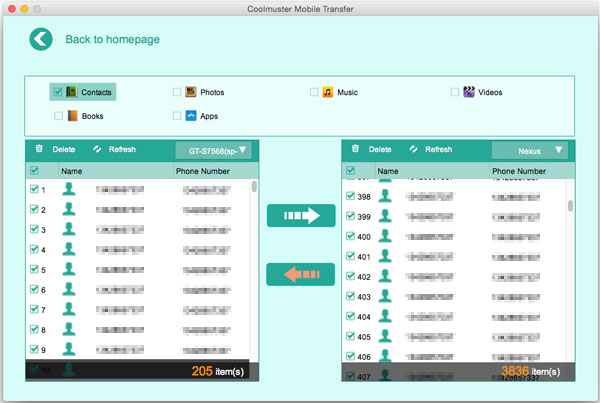 Step 3. Switch from ZTE to HTC
Mark the file types you want to transfer between the two phones, including contacts, text messages, photos, videos, audio files, apps, etc. Then, click on the transferring icon to initiate the transfer of all or part of the files.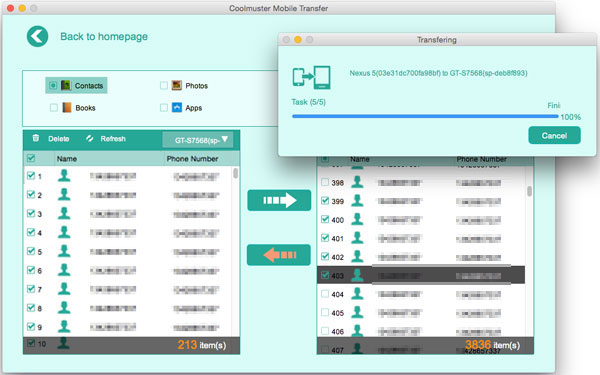 The phone to phone transfer process can be completed automatically once all selected files have been transferred completely.
Conclusion
To help you move data from ZTE to HTC, Coolmuster Mobile Transfer is poised for the data migration. You can use it to copy all data from your old phone to the new HTC phone with one stop, which is safer than using cloud services.
Related Articles:
How to Transfer Contacts from iPhone to iPhone
Transfer Notes from iPhone to iPhone [5 Easy Ways]