Sometimes, you may forget the pattern lock on your smartphone and get yourself locked out of your device. This situation happens most of the time when you get a new phone or change the lock screen passcode too frequently. If you cannot remember or completely don't know the pattern lock, how do you unlock your device quickly? This post will show you how to make the OPPO A3S pattern unlock in four ways.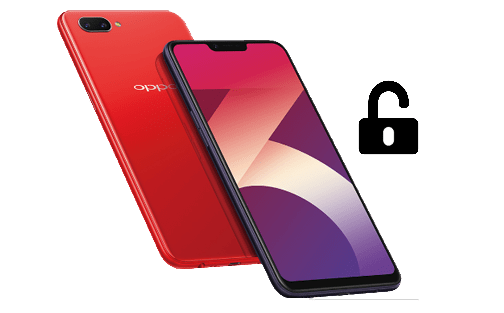 Way 1. OPPO A3S Pattern Unlock with Android Unlock
Way 2. OPPO A3S Pattern Lock Solution via Hard Reset
Way 3. OPPO A3S Password Unlock via MSM Download Tool
Way 4. OPPO A3S Pattern Unlock Online Using Find My Device
Bonus: FAQs about OPPO A3S
Way 1. OPPO A3S Pattern Unlock with Android Unlock
The best software for OPPO A3S unlock is Android Unlock. With a simple interface, this OPPO A3S pattern unlocking tool makes it easy for you to remove four types of lock screens without a password. Besides, you can select between two removal modes to get a deep removal of the lock screen. Currently, it works for all mainstream Android models, like Samsung, Huawei, OPPO, LG, Google, etc.
The highlights of Android Unlock:
* Bypass four kinds of screen lock on Android devices without a password: Pattern, password, PIN, and fingerprints.
* Unlock some Samsung and LG phones without data loss.
* Offer Standard and Advanced modes to fulfill different user demands.
* Easy to handle for everyone.
* Quick and reliable to use.
* Fully compatible with most Android brands and models with Android 2.0 and up, such as OPPO A93/A91/A73/A3S, OPPO Find X3/X2 Pro/Find X2/Find X/F11 Pro, OPPO Reno series, Samsung, Google, LG, Huawei, Xiaomi, etc.

How can I unlock my OPPO A3S if I forgot my password?
Note: The unlocking process may erase all the OPPO data. To avoid data loss, I strongly recommend you back up OPPO data beforehand.
1. Connect your OPPO A3S to the computer.
After downloading and installing Android Unlock to your PC, please run it and select Screen Unlock on the interface.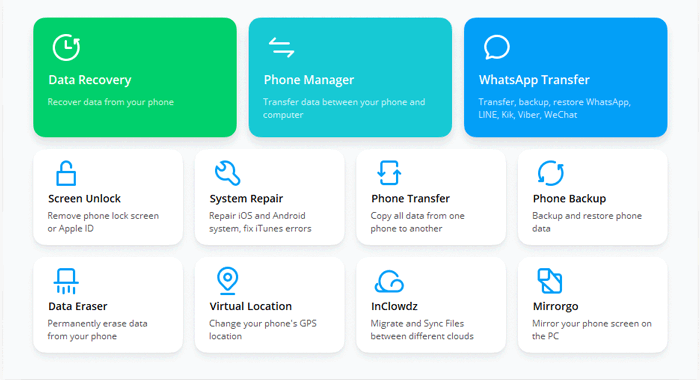 Later, plug your OPPO phone into the computer via a USB cable and tap the Unlock Android Screen option.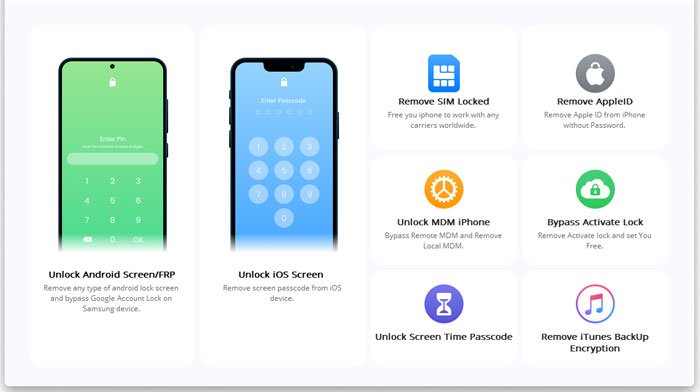 2. Select the device model information.
The recovery package varies with different phone models. Thus, please choose the correct brand, device name, and model for your OPPO A3S. After selection, click Next to continue.
3. OPPO A3S Pin unlock.
At first, get your OPPO phone into the Download mode with the on-screen instructions. Once your device gets into the Download mode, it will start downloading the recovery package. When completed, tap Remove Now on the screen to start unlocking your device.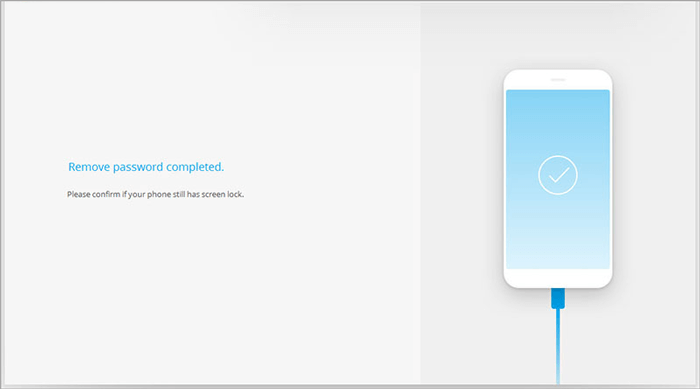 You may like:
How to Access a Locked Android Phone via USB? [Solved]
How to Bypass LG Lock Screen without Reset?
Way 2. OPPO A3S Pattern Lock Solution via Hard Reset
To complete OPPO A3S password unlock, you can also hard reset your device. But you will lose everything from your phone during the process.
Here's how to make it.
1. Ensure that your OPPO A3S has at least 50% of the charge left. Then, power it off.
2. Press and hold the Power + Volume down buttons at the same time until you see the OPPO logo on the screen.
3. Use the Volume buttons to scroll down to the Wipe data/factory reset option and press the Power button to confirm the operation.
4. Wait until the hard reset finishes. After that, your OPPO A3S will reboot automatically, and you can access your phone without the lock screen password.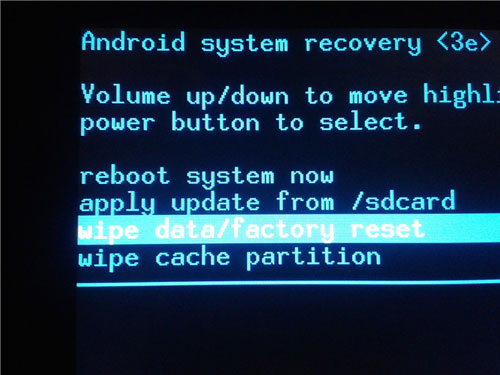 Way 3. OPPO A3S Password Unlock via MSM Download Tool
MSM Download Tool is the official firmware flashing tool for all OPPO phones. Moreover, it also helps you remove the screen lock, FRP lock, and pattern lock from your OPPO device. The whole process is rather complicated, and if you don't mind, you can start it on your computer.
How to unlock OPPO pattern lock with MSM Download tool?
1. Download the flashing tool on your computer.
After downloading the OPPO A3S pattern lock removal tool, extract it with the WinRAR, and open the extracted flash tool folder. After that, copy and paste all files into the Flash file folder.
Next, run the MSMDownload.exe file as the administrator and enter the username and password to log in to the tool. Please note that you can only use the tool after login. You can search on Google to get the username and password. After a successful login, the MSM Download tool will start to run.
Later, tap the Start All button to load the firmware and wait for it to verify the PC memory checksum.
2. Connect your OPPO A3S to the computer.
Plug your OPPO A3S into the PC using a USB cable and hit the Boot key on your phone.
3. Boot your OPPO A3S into the Emergency Download Mode.
After powering off your OPPO phone, press and hold the Power + Volume down buttons simultaneously until the OPPO Fastboot Mode shows up on the screen. At this moment, select the Recovery Mode with the Volume keys and touch the Power key to confirm the operation.
Later, your OPPO A3S will be in Recovery mode. When you see VER, tap on it 5 to 7 times to get your device into EDL mode. If successful, a comport named Qualcomm HS-USB QDLoader will appear under the Device Manager > Ports.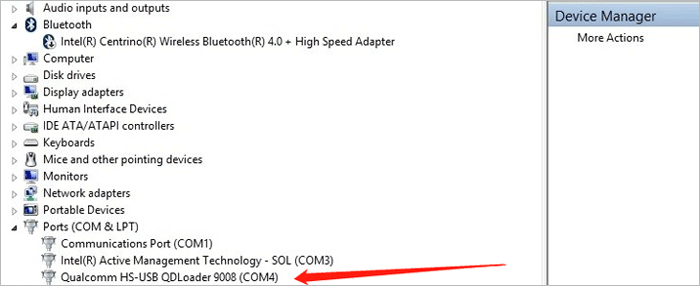 4. Flash your OPPO A3S automatically.
Now, right-click My Computer > Manage > Device Manager, and the MSM Download tool will detect your phone in the EDL mode or Qualcomm QD Loader port. Then, it will begin to flash your phone automatically. Note that the whole process will last for 10 to 15 minutes.
Once finished, disconnect your OPPO A3S from the computer and power it on to set up your phone as a new one. When the setup process is over, you will find the pattern lock removed from your phone.
Way 4. OPPO A3S Pattern Unlock Online Using Find My Device
Find My Device, or Android Device Manager, is a pre-installed Google feature on all Android devices. If you have previously associated your OPPO A3S with a Google account and enabled Find My Device on your OPPO A3S, you can remotely locate, wipe, and ring your device when lost or locked.
Follow these instructions to unlock your OPPO A3S:
1. Visit google.com/android/find from your computer or another device and enter the same Google credentials to sign in.
2. A list of devices associated with this Google account will appear on the interface. Just tap All Devices and choose OPPO A3S from the list.
3. Click the Erase Device option and enter a new password for the device. When it completes erasing your phone, exit the window and input the new password to unlock your OPPO A3S.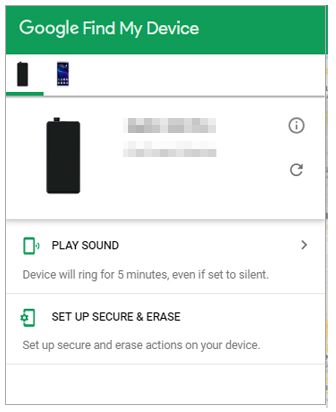 Bonus: FAQs about OPPO A3S
Below are some frequently asked questions you may concern. Check the questions one by one to find out answers.
Q1: How to change the OPPO pattern lock?
Open OPPO's Settings > tap Face and Passcode > choose Lock Screen Passcode > provide the current pattern lock to unlock the settings > click the Modify button to change the pattern lock > draw the new pattern lock on the screen and confirm it.
Q2: Is OPPO A3S waterproof?
Unfortunately, it's not. You must take care not to drop it into the water whenever using it.
Q3: Does OPPO A3S have a fingerprint option?
No, the answer is negative because it doesn't have a fingerprint sensor inside.
Q4: How to format the OPPO A3S?
If you wish to format your OPPO A3S, you need to turn off the pattern lock first. Then, power your device off and boot it into the Recovery mode by tapping and holding the Power + Volume up buttons simultaneously. Keeping holding until your phone enters into Recovery mode. Afterward, choose English > pick Wipe data twice > restart your phone.
Wrapping Up
As you can see, all four methods work for the OPPO A3S pattern unlock. If you ask me which way is the easiest and quickest to unlock your device, I recommend you try Android Unlock. It doesn't require you to provide the associated Google account with your phone, nor bother you with the intricate steps. Additionally, you can save all the device data before starting the unlocking process. Therefore, why don't you choose it?
If you encounter problems during the process, please let us know in the comments. We will reach out to you as soon as possible.
Related Articles:
What is an Intelligent Lock Screen on Samsung & How to Enable/Disable it?
How to Reset Android Phone when Locked? Top 6 Reliable Ways in 2023
Android Unlockers: Top 8 Android Phone Unlocking Software
How to Unlock Android Phone without Code? SOLVED!
How to Bypass Android Lock Screen without Google Account in Top 6 Ways? (Proven)