If you're an Android user with a Google account, hang on before you google "How do I unlock my phone?" and read this article first. In this guide, you will learn how to unlock Android phone with Google account.
Today's Android devices are fully packed with handy, amazing stuff. The lock security feature helps in providing privacy. Similarly, Google accounts add another layer of security when the Android gets lost or stolen.
Despite the lock feature being an important security measure, it can also lock you out. When that happens, you won't use your device anymore until you unlock it. It won't be a pleasant thing. So, you may want to use a Google account to remove the screen lock. Read on to know how to achieve that.

FAQs on How to Unlock Android Phone With Google Account
Q1. Is it possible to unlock Android with Google account?
Yes. There are several ways of unlocking Android devices using a Google account. You can use the Find My Device feature provided by Google to remove the lock on your phone. Also, some devices have the Forgot Pattern feature to help you easily unlock them.
Q2. Will I lose files when I unlock my phone from Google account?
No. Unlocking an Android device with a Google account doesn't erase the previously stored data. It is safe and quite reliable.
Q3. Can I use an Android device without a Google account?
Yes. You can use your Android phone perfectly fine without linking it with any Google account. But, when you set up your device for the first time, you're asked to log into a Google account or create one to link it with your phone. There's an option to skip this and continue without signing in. This way, you can set up your device without adding a Google account.
However, there are certain limitations if you don't add a Google Account on your device while setting it up. Here is what you need to know:
You'll have limited access to Google Services - Without a Google account linked with the phone; you will not access Play Store, Gmail, Google Maps, Google Drive, and other Google services that need account authentication. Besides, some applications may rely on Google Play Services for them to function well, and you may not be able to use those features.
You cannot save files to Google storage - If you don't have a Google account, you won't save files to the cloud even though you may still be able to use your device's local storage to save files, photos, and other data. You can transfer files to your device using a USB cable or other file transfer methods.
No backup and sync features - One major benefit of linking a device to a Google account is that you will be able to save your files and sync them across other devices. Without a Google account, you won't have access to these backup and sync features.
Method 1. How to Unlock Android Phone with Google Account Using Forgot Pattern
If you are using an Android device operating on version 4.4 and below, it has a Forgot Pattern feature you can use to unlock it with your Google Account. It is an in-built mechanism to help you unlock your screen lock when you've forgotten. However, this feature isn't supported on Android 5.0 versions and later.
Note: Normally, the Forgot Pattern feature appears on your device after entering an incorrect password too many times. But if it doesn't show up on the screen, then your device isn't supported.
Here are the steps:
Step 1: Enter your Android screen password many times until you see the Forgot pattern tab. Click on it to reach the Google account verification section.
Step 2: You will have to sign into your account. Ensure the account you sign into is associated with the device.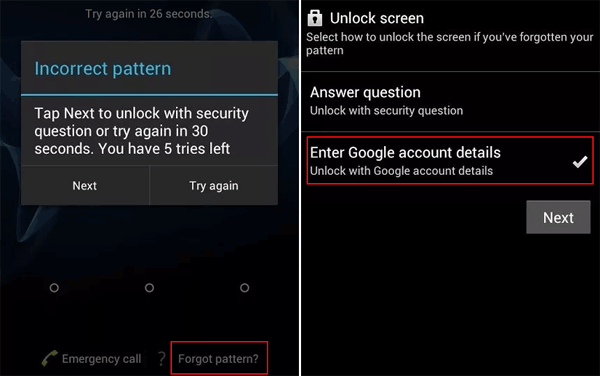 Step 3: After a successful login, you will now bypass the original lock, and you can reset a new one. You can now use a new lock to access your device.
More relevant articles:
3 Easy Ways to Remove Swipe Screen to Unlock Samsung Phone
How to Unlock Samsung Tablet without Losing Data? [6 Proven Ways]
Method 2. How to Unlock Phone with Google Account Using Find My Device
Find My Device is Google's provided security feature that enables Android users to erase files from their phones. If you've linked the phone to a Google account and you activated the Find My Device feature before, you will easily remove the screen lock.
Below are steps to remove screen locks from Android with just a Google account:
Step 1: Connect the phone to a WiFi connection, or you can use mobile data. Head to the Find My Device website on a browser using your PC.
Step 2: Log into the Google account that's synced with the locked phone. Choose the locked device from the devices your account is connected to. Tap ERASE DEVICE.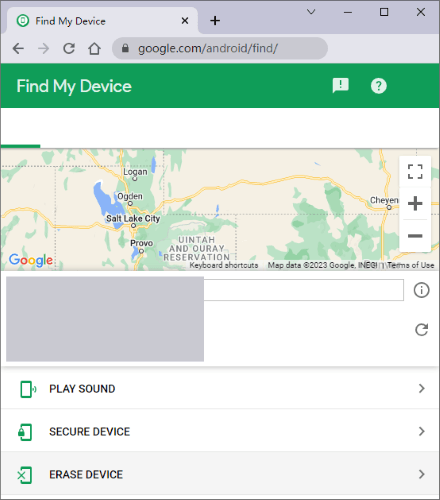 Step 3: Now tap Erase from the window that pops up. Wait for some time for the erasing procedure to finish. After that, all your files, including screen lock details, will be erased, and you will access your phone without a password.
Method 3. How to Unlock the Phone via Android Unlock on Windows With Google Account Forgotten
If you want an ideal way to unlock your Android device screen lock without a Google account, Android Unlock (Windows) is your best bet. It removes all four types of lock screens from all mainstream Android devices. It is the best app to use if your device is locked on Pattern, PIN, Password, and Fingerprint lock. It guarantees no data loss while unlocking your device and assures privacy. It supports most major Android brands, including Samsung, LG, and Huawei. Android Unlock removes the lock screen without losing data for Samsung and LG devices. Moreover, it bypasses FRP locks without requiring a Google account or PIN.
So, whether you forgot your screen password after changing it a lot, entered the wrong passcodes many times, or bought a used device with a locked screen, this is the tool to use. It provides a quick approach to removing the Android screen locks.
Key Features
Unlock screen locks from Android devices.
Support the removal of 4 screen locks such as PIN, pattern, password, and fingerprint.
Unlock screen locks from LG and Samsung devices without data loss.
Remove FRP lock without a PIN or Google account.
Compatible with almost all Android devices and is safe & easy to use.
How to remove lock screen from Android
01Download and install Android Unlock (Windows). Launch, then select Screen Unlock > Android > Unlock Android Screen/FRP > Unlock Android Screen.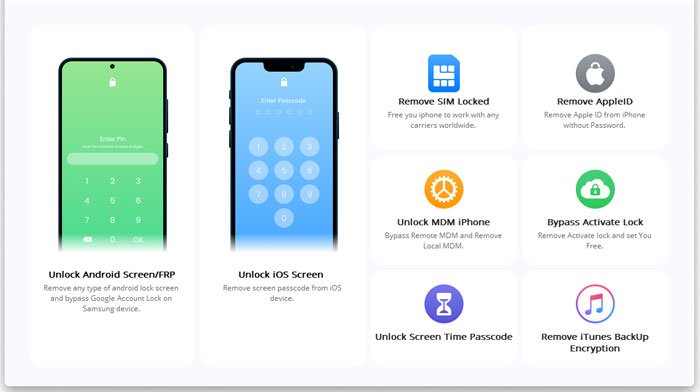 02Select the brand of your phone and select Remove without Data Loss, then hit Next. Once done, choose the correct details about your phone.
03Now, confirm the process to unlock your device, then enter 000000 into the provided box and press Confirm. From there, put your phone into Download Mode, then start unlocking it.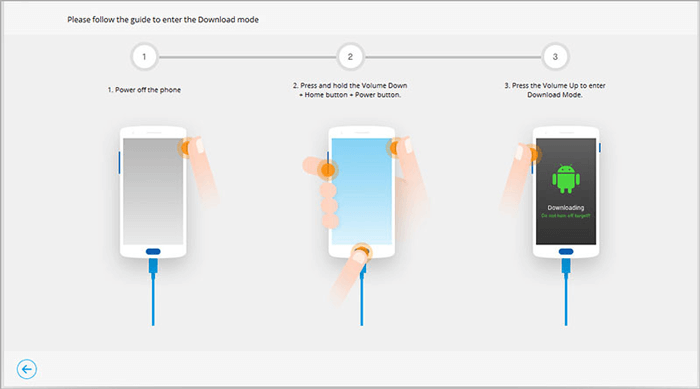 04Wait for some time for the screen unlocking process to complete.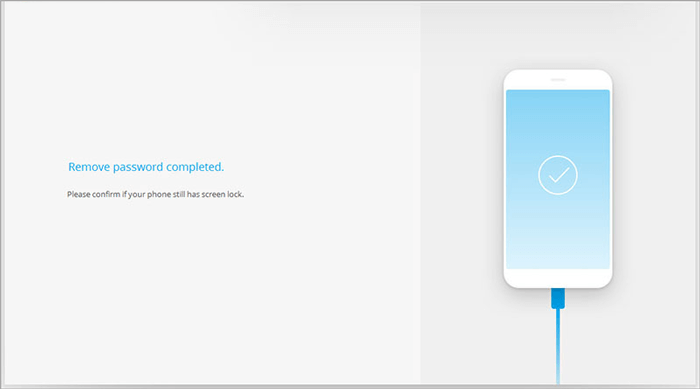 Also read:
[Ultra Guide] How to Unlock Samsung Phone Forgot Password Without Losing Data?
How to Unlock LG Phone? Check the 6 Methods Introduced Out!
Summary
It is possible to unlock an Android device without a Google account. So, if you cannot remember your screen password, these methods will help. However, you should know your Google Account login information.
We also advise using Android Unlock (Windows) to remove screen locks from Android phones. It works efficiently and removes screen locks in mere seconds. Besides, it is safe and easy to use and unlocks some Android devices without risking your files.
Related Articles:
4 Methods to Remove Apple ID from iPad without password (Easy & Quick)
Bypass Google Account Samsung? 5 Effective Ways That You Can't Miss
OPPO A3S Pattern Unlock: How to Unlock OPPO Pattern Lock in 4 Hassle-free Ways
Best Samsung Unlock Tools to Unlock Your Samsung Phone in 2023
How to Get into A Locked Phone with or without A Password? (Full Guide)
How to Unlock OPPO Phone without Password | 5 Effective Tips