LG and Samsung are among a few brands that require a setup process wherein users first sign in with their Google account before using their phone or tablet. This process is called Factory Reset Protection (FRP), which provides an added layer of security against theft. With this technology, users can hard reset the device if they lose the phone or if their phone becomes unusable. The notification will pop up on your screen once you turn on your phone, telling you that you need to sign in with your Gmail account to unlock the device. However, if you got this device second-hand, then it might be tricky to FRP bypass for LG. Luckily, we are here to take you through methods to bypass LG FRP. Continue reading.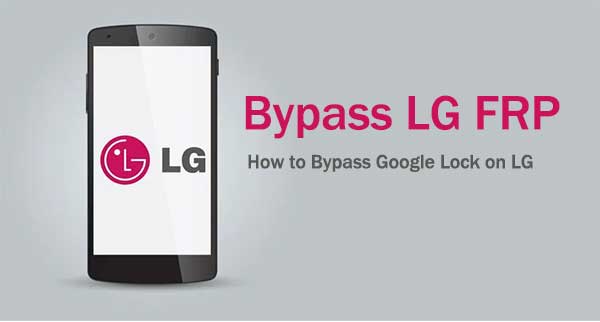 Part 1. What's FRP Lock and Its Function?
FRP lock is a security mechanism that Google uses to secure Android devices. The main function of this feature is to prevent any person from using the device even after it has undergone factory resetting. Even after factory resetting, you will be required to sign in with your Gmail account, and if you don't know, you can't unlock the device. This security feature protects your device from theft and unauthorized access. It's a security feature that protects your device from unauthorized users. And it's available on devices operating on Android 5.1 lollipop and above.
Features of FRP lock:
* FRP is available on Android phones 5.1 and above.
* FRP prevents unauthorized people from accessing your device.
* If FRP is enabled, you must sign into a Google account previously signed on that device, even after it underwent factory resetting.
* FRP will only be enabled on your device after signing into your Gmail account.
* When a person factory resets your device, FRP lock will be triggered, locking the device till it's signed into the previous account.
We now know how the FRP feature helps by keeping our devices safe. But, the question arises whether it's possible to reset FRP lock if you can't access the Gmail account that was previously signed in. Yes, bypassing FRP on an LG phone is possible. Continue scrolling to learn how.
You may like:
How to Fix Android Touch Screen Not Working - Can't Unlock Issue in Minutes? (15 DIY Tips)
How to Bypass LG Lock Screen without Reset? (Solved)
Part 2. How to Bypass FRP on LG?
Below are various ways to bypass LG factory reset protection.
Method 1. Bypass LG FRP Directly from the Device System
The first way to bypass LG factory reset protection is by accessing the device from its system. The process is pretty simple, and if you are tech-savvy, you can easily bypass google account on LG without computer. No downloading file is needed here. The only requirement would be to have access to the device. Here is how to bypass Google verification on LG directly from its system;
Step 1: Make sure the device is connected to a reliable Wi-Fi connection. Click "Accessibility" and proceed to "Vision." Toggle the TalkBack option.
Step 2: Go to the bottom of the screen and click on the "text speech output ."Then click on the icon with the gear. Next, click on "Settings for Google Text speech engine." Click "Feedback," and look for the Terms of the service, click on the menu shown.
Step 3: From the web browser's window, click on Google logo, which will take you to Google homepage. When there, search "test ."From the results window, press and hold any word till the three dots menu shows. Click on it and tap "Assist" from the displayed options.
Step 4: On the search bar shown, type "Settings" to search to take you to Settings screen. Click on the three-dot menu and head to "Apps," proceed to "Show System," and look for "Setup wizard" and click on it. Look for the "Force Stop" option and tap on it.
Step 5: Click "Storage" and erase the cache to remove the FRP.
Method 2. Bypass Google Lock on LG Using FRP Bypass APK
This is the most popular method to bypass FRP on your LG phone. The best thing about using this technique is that most brands of devices come with a dedicated Bypass APK file. The software is available as an APK file that you can download and install on your phone or tablet. Here is how to bypass the FRP on LG devices;
Step 1: Click on "Accessibility" from the main screen and switch on the Switch Access option. Look for the "Combo For Overview" key and press the Volume Down button to assign the process, then tap the "OK" button.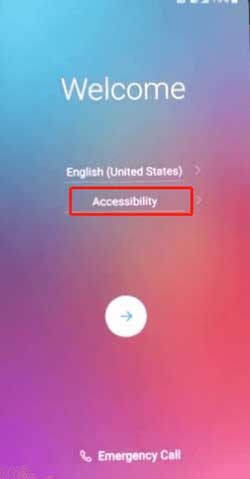 Step 2: Go to Accessibility again and click on "Vision," then "Talkback," and look for "Settings ."When there, tap "Privacy Policy ."Open Google browser and enter ".apk file" to download the app.
Step 3: Press the Volume Down key after downloading to enable the overview. Choose "Dual Windows," then choose "File Manager ."Go to "All Files," select" Download," look for the .apk file you've downloaded then install it. Click "Accept" from the pop-up message window.
Step 4: Launch the app, open Settings and go to "General," then click on "Users ."Click on the option for the Setup user to add new Gmail account. Sign into the account and add it to your account screen. Follow the setup wizard and go through the steps to complete the procedure.
Step 5: Look for the "General" option in Settings and choose "Users ."Click on the "Owner" option and select "Yes," and switch users. Head to Settings, and look for the Factory Reset option. Tap "Reset phone" from the bottom of the screen and select "Delete All" to reset LG phone without Google account. Wait for some time for the process to finish.
See more:
[Fixed] How to Unlock Locked Android Phone without Losing Data
Fast Unlock a Vivo Phone If Forgot Password (Full Guide)
Method 3. Bypass Google Account on LG with Tungkick Bypass App
This is an excellent method to complete LG FRP bypass without PC. It's an LG device dedicated tool that's free, supports most LG devices, and doesn't need a password or username to bypass LG Google account.
Step 1: Install the Tungkick Bypass App, then extract it to the computer. Select a location on your computer.
Step 2: Boot your device into download mode. Start by switching off the device, then press and hold the Power + Volume buttons. Connect the phone to the PC while still holding the device. Release them when you see the Download Mode screen.
Step 3: Head to the folder you extracted the app to and run it. Select your LG device from the provided list and wait for the tool to unlock LG FRP.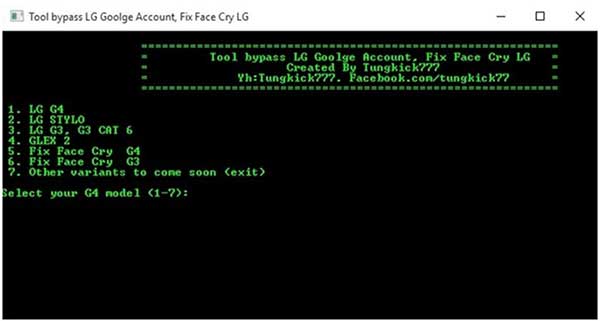 Bonus: How to Unlock LG Screen Quickly?
If you are annoyed with screen lock on your LG device, then you might want to check out this super awesome software to remove the LG lock screen in five minutes. Android Unlock is special software that removes all types of locks, pattern, PIN, password etc. It's also very easy to use and can help you remove the LG lock screen in five minutes. No data will be erased, so you don't have to worry about losing important data. The software works well with most Android phones, including LG, Samsung, Huawei, etc.
Key Features of Android Unlock:
* Unlock four types of lock screens: PINs, fingerprints, passwords, and patterns.
* It supports overall Android devices, including LG, Samsung, Huawei and many more.
* You do not need technical skills for you to use the software.
* It can remove the FRP lock on Samsung devices instantly.
Here is how to remove the screen lock from your LG device;
01Download Android Unlock and choose "Screen Unlock" from the options. Plug your LG device to the PC using the USB cable. Click "Unlock Android Screen" from the list.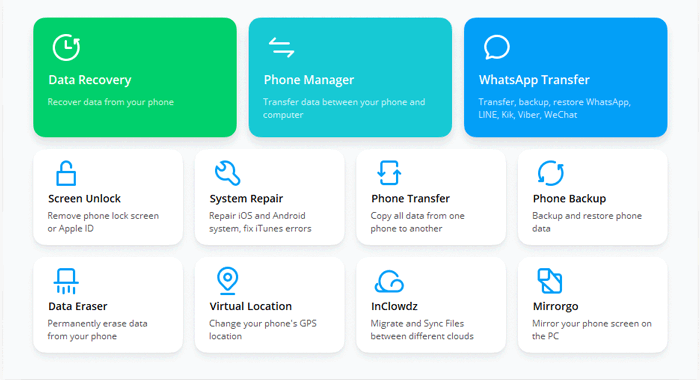 02Boot the device to download mode by turning it off first. Press then hold the Power + Home + Volume Down keys at the same time.
03 After a few seconds, press the Volume Up key to enter the download mode.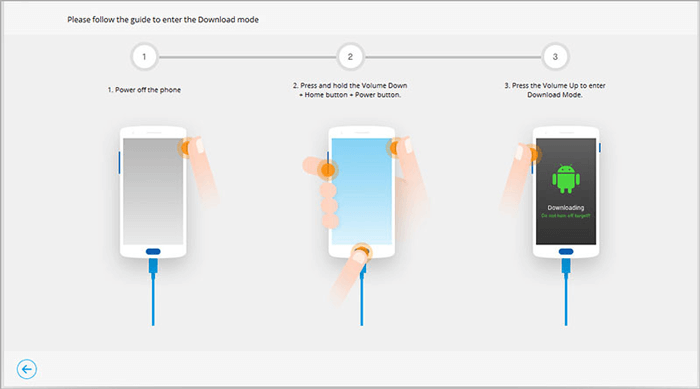 04Wait as the device downloads the recovery package and once it is finished, tap "Remove Now" to remove the screen lock from your LG device.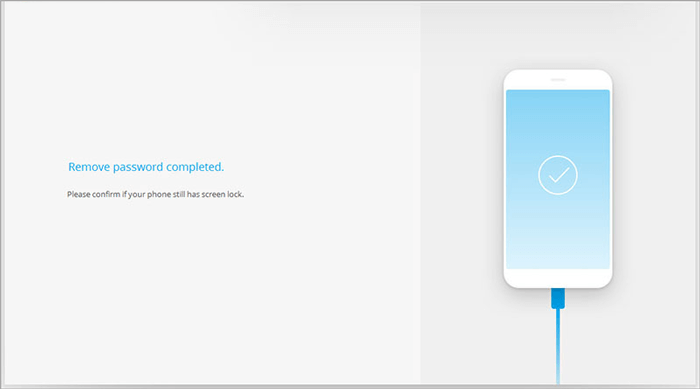 Summing Up
Bypassing Google lock on LG is indeed a hassle-free process. By following the steps below, you will be on your way to bypass Google lock on LG without computer. Besides, if you want to unlock the screen of your LG device in a few minutes, Android Unlock is your tool. Download this awesome software and get to see its goodies!
Related Articles:
What is an Intelligent Lock Screen on Samsung & How to Enable/Disable it?
How to Unlock Android Phone Password without Factory Reset [6 Ways]
4 Free Solutions for Samsung Galaxy SIM Unlock
What if You Locked out of Android Phone? 7 Easy Ways May Help (New Data in 2023)
How to Access a Locked Android Phone via USB? [Solved]
How to Unlock HTC One Bootloader?