Are you stuck on "Verify your account" after factory resetting your phone? Operating system developers and mobile phone manufacturers use numerous security features that assist you in protecting your mobile phone data from bad actors. Google Lock is a strict security feature that protects your phone in case it gets lost. You won't be able to access your phone until you provide your original email address and password.
Thankfully, there are some tricks that you can use if you can't remember your Google email and password. Read this article to know how to unlock a Google locked phone.
Part 1. What Is Google Locked Phone?
Google Locked Phone, or Factory Reset Protection (FRP), is a security measure that prevents unauthorized access to the phone while keeping your device information safe. This feature is usually activated on your device when you factory reset it. You can unlock it by providing the associated Google email and password previously logged into that device. Ideally, FRP is designed to give additional protection for your Android device.
If you cannot bypass this security feature, then you will not be able to access your phone. This is a problem commonly faced by people who buy second-hand phones and don't have details about the owner of the device. The previous user may forget to remove an account, or you don't have their Google password. Therefore, you must find some techniques to bypass this Google account verification.
Part 2. Can I Unlock Google Locked Phone?
Yes. It is possible to unlock Google locked phone. You just need to have your original email and password to unlock the phone. However, if you do not have these login credentials, you can use the professional unlocking tool as an alternative to unlocking your Google-locked Android device with just a few clicks. You can also try other techniques discussed below.
Read More:
3 Best Ways to Bypass Google Account on Huawei without PC
How to Get into A Locked Phone with or without A Password? (Full Guide)
Part 3. How to Unlock a Google Locked Phone by Android Unlock
It can be incredibly frustrating when your phone becomes stuck on the Google verification page. However, there exists efficient software that allows you to easily unlock your Google-locked Android phone without password. Android Unlock is a useful app that can unlock almost all locks from your phone, including Google-locked phones. This software is not limited to unlocking factory reset protection locks. You can also use it to unlock screen locks like passwords, patterns, PINs, and face locks. With just a few clicks, you can bypass the phone's locked screen if you cannot remember the password.
The Android Unlock software works perfectly with most mobile phone brands, including LG, Samsung phones, Motorola, Lenovo, OnePlus, Xiaomi, Huawei, etc.
Key features:
Completely remove the previous account on the phone.
Bypass different types of locks, including passwords, patterns, and fingerprints.
Unlock main Android brands such as Huawei and Samsung.

Free Download for PC
Below are steps on how to get past google lock if you don't have an email and password:
01Install and launch Android Unlock on your PC. On the application interface, click "Toolbox" and then tap "Screen Unlock". Since you are bypassing the FRP lock, choose "Android".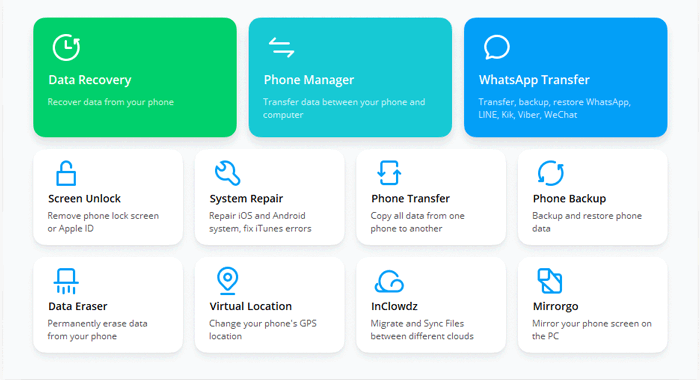 02On the 2 available options, choose "Remove Google FRP Lock". You will now see different brands of phones on your screen. Select your phone brand.
03Choose "All Android versions (One-Click Removal)" if you're unsure of your phone's Android OS version or want a quick Google lock removal. Click "Start" and follow the on-screen guide to access the emergency call feature.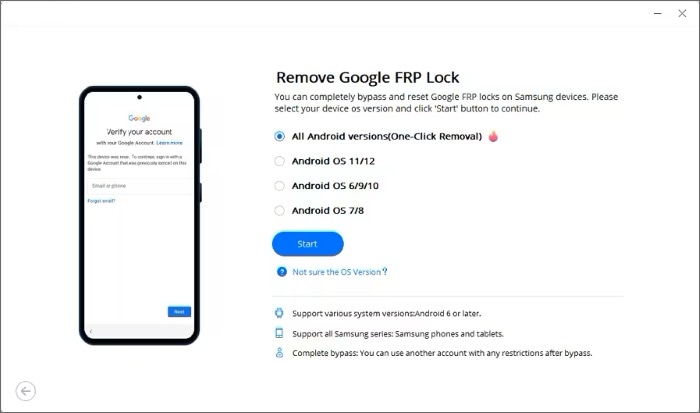 04Enable USB debugging on your phone, select "Authorized" on your computer, and wait for the lock removal process to finish. Click "Done" when the lock is removed.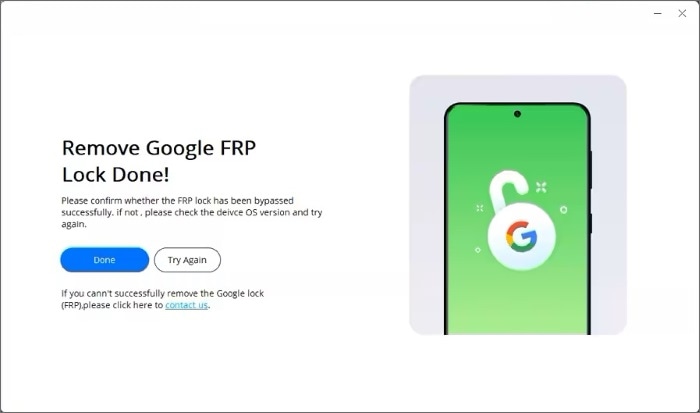 May Like:
What if You Locked out of Android Phone? 7 Easy Ways May Help (2023)
Bypass Google Account Samsung? 5 Effective Ways That You Can't Miss
Part 4. How to Unlock a Google Locked Phone for Free Using Recovery Email
If you cannot remember the original password, you can try changing it and creating another one. You first need to call or send a text message to the device with the Google account to confirm your identity. When it fails, you can try alternative means like answering secret questions or using recovery email. However, you need to ensure that you can access other info related to Google account. Otherwise, it will not work for you.
4.1 Find the Password Using the Recovery Email
While setting up a Google account, you are required to provide a recovery email. If you can recall recovery email information, you can use it to reset your Google account password. Here are steps to follow to verify ownership of the account:
Step 1. Click "Account Recovery" and then select "Forgot email". Then enter the recovery email used with the account. Click "Next". You will receive a code on that email.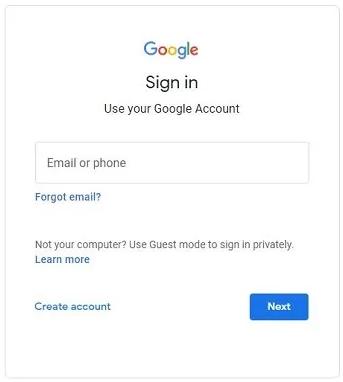 Step 2. Sign in to the recovery email on another device and check the confirmation code. Input the 6-digit code on, and you'll be prompted to create another new password.
And that is it. You can now sign into your account, use the new password, and access your phone.
4.2 Reset Google Password by Replying to Secret Questions
If you can't remember your account password and recovery email linked with your Google account, reset password by replying to questions you created when you were opening an account.
Here are steps to follow to reset the Google account by replying to secret questions:
Step 1. Open the Google account page and tap "Forgot password". Enter the most recent passcode you remember. Then tap "Try another way".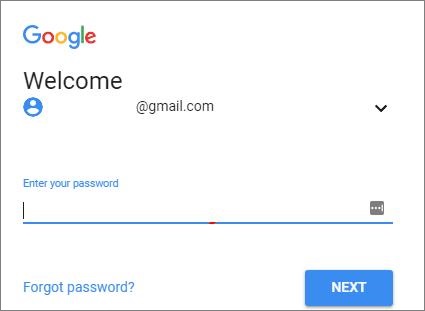 Step 2. Enter a phone number to verify your account. Then tap "Try another way".
Step 3. You will find an option for answering security questions. Key in the security question answers you provided when creating an account. Then click "Next". You will be asked to enter a new passcode that will enable you to access the locked phone.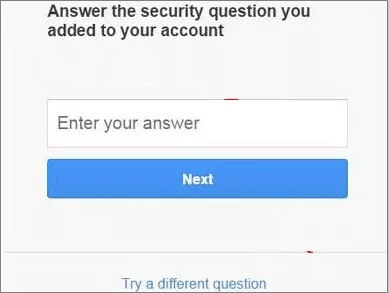 See Also:
Top 8 Samsung FRP Bypass Tools - Fast Unlock FRP on Samsung
[Fixed] How to Unlock Locked Android Phone without Losing Data
Part 5. How to Unlock Google Locked Android Phone with Google Keyboard
If you reset your phone and encounter a Google lock, you can use the Google keyboard to get past Google account verification and access your phone. Here are steps to unlock Google phone using Google keyboard:
Step 1. After factory reset and restarting your phone, choose a language and connect to your Wi-Fi.
Step 2. You will be asked to enter your Google Account login details. When the virtual keyboard appears, long press "@" and you will assess the Settings menu.
Step 3. Click the three dots at the top right corner and select "Help & Feedback". Long press any text and tap the "Web search" button.
Step 4. On the search bar, type "Settings" and open it.
Step 5. Look and click "Factory data reset" and then tap "Delete all". Here you will be able to reset your phone and unlock it successfully.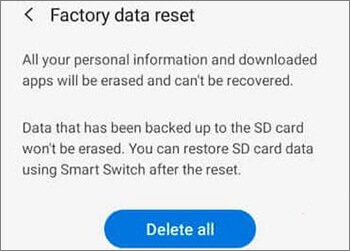 Conclusion
Now you can try the above techniques to unlock Google locked phone. However, if you want a quick and simple way to do this, Android Unlock is the tool for you. It enables you to easily unlock any screen lock on your Android device. Unlike other tools, this tool does not require any technological knowledge. Therefore, if you are locked out of your Google account, Android Unlock is the most effective and reliable tool for you.
Related Articles:
Google Find My Device Unlock - Easily Unlock Locked Phone
How to Access a Locked Android Phone via USB? [Solved]
Breaking the Barrier: How to Enter the Unlock Code on Your Phone
How to Unlock Android Phone Password without Factory Reset [6 Ways]
Android Unlockers: Top 8 Android Phone Unlocking Software in 2023
How to Reset Android Phone when Locked? Top 6 Reliable Ways in 2023