If you're curious about online dating, it's time to check out Tinder. This popular app gives you a slew of dating matches from your location, making it incredibly easy to find potential dates near you. There is no doubt that Tinder has earned its spot as one of the most reliable and successful dating applications. Tinder utilizes your phone's GPS technology to identify your current location and perform a match search within a radius of 100 miles. Therefore, if your perfect match is just outside this range, you'll need to fake GPS tinder location.
With Tinder Gold, Platinum, or Plus subscription plans, you can conveniently shift your location on the app to anywhere in the world. If you want to bypass the hefty price tag associated with subscriptions, there is an easier route. Continue reading this guide to uncover how to spoof Tinder locations.
Part 1. Why You May Need to Fake GPS Tinder?
Tinder is a location-based dating platform that grants users the opportunity to craft profiles and connect with potential suitors. This process has been made easy by its swipe mechanism. If you find someone appealing, give them a left swipe approval. If not, it's just one right swipe away from being gone forever. The simplicity of this method makes meeting new people stress-free and fun. So, why would Tinder users want to change their location? Below are some common reasons:
Connect With People Who Are Far From Your Location
One of the main reasons people might want to spoof tinder location is to connect with potential matches outside of their range. This can be a great way to meet people from different backgrounds and cultures while making new friends or finding love.
Explore New Cities and Locations
Want to explore new cities without ever leaving your home? Fake GPS technology can help you do just that. Easily switch your Tinder profile location to another city and start discovering potential matches in the area. It's as easy as a few clicks of a button.
Meet People From Differing Backgrounds
If you're eager to meet people from all walks of life, altering your location on Tinder is an excellent way. You can conveniently discover other cities and countries while still enjoying the same extraordinary outcomes.
Use Tinder in Multiple Countries at Once
For those who frequently travel, changing your location is a great way to maintain a consistent presence in multiple countries at once. With fake GPS technology, you can easily switch between different cities without ever having to leave the comfort of your home.
You Don't Want People You Know to Find You on Tinder
If you're a little shy about your online dating exploits or don't want people you know to find you on Tinder, changing your location is a great way to maintain anonymity. By shifting your location, no one will be able to track your profile and swipe activity.
Part 2: How to Trick Tinder Locations
You can spoof your Tinder location, and one of the most reliable and efficient methods is using a location spoofing app. These applications will allow you to switch your GPS coordinates to appear as if you are located anywhere in the world. Below are some methods of faking GPS tinder.
Method 1. How to Fake GPS Tinder using A Third-Part Location Spoofing App
The most efficient way of changing your location on Tinder is by using a third-party location spoofing app. One of the most reliable location spoofing tool is Tinder Location Change App. If you ever feel the need to share exciting places with friends on social media, hide your location from prying eyes, or access services only available in a certain region, Tinder Location Change App is the ultimate solution.
With just one click of a button, it can spoof your GPS coordinates and help keep your activities secure. This professional app will give you the ability to manipulate both your current and home location, letting you travel anywhere in the world and access all of Tinder's features. Below are some of Tinder Location Change App's cutting-edge features that make it a must-have app for any Tinder user:
Enables you to Spoof tinder location.
Supports iOS and Android phones.
Enables simulations of GPS movement through the use of Joystick.
Natively works with location-based applications such as social platforms and AR games.
Follow the simple instructions below to learn how to use the Tinder Location Change App to spoofing your tinder location:
01Launch the third-part lacation spoofing app on your computer. Launch the program and click on the button named Get Started.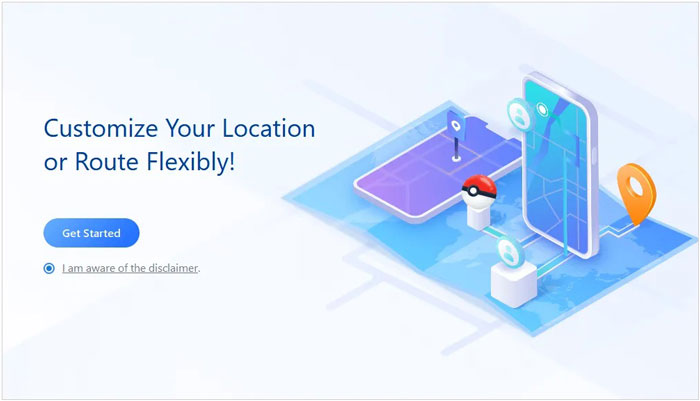 02Connect your phone to the computer using a lighting cable to get started. Unlock it and hit Trust when prompted on your iPhone.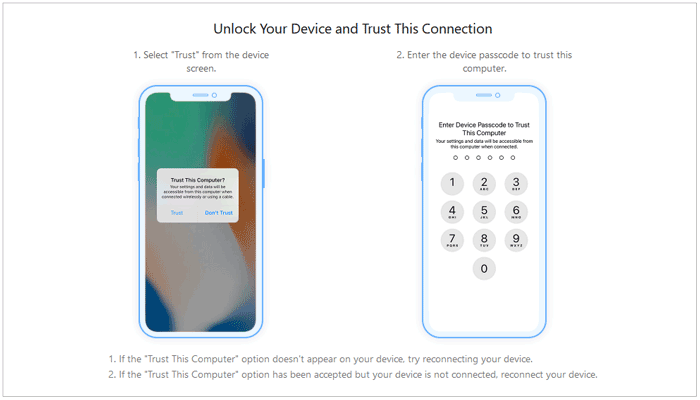 03The map will begin loading, and once it is done, you can easily pinpoint your location on the map.
04To get started, select the Teleport Mode at the upper right corner of your screen. Following that, you can scroll with your mouse to zoom in and out of a map before selecting a destination or alternatively enter an address/GPS coordinates at the top left to find the location quicker. Click Move to proceed.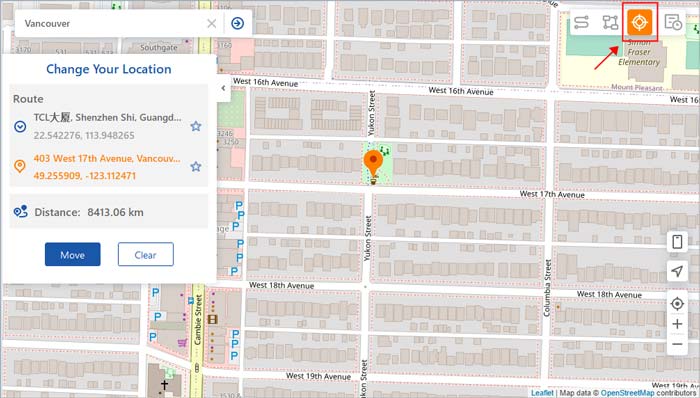 Further Reading: How to Change iPhone/iPad Location without Jailbreak in 4 Cost-effective Ways?
Method 2: How to Fake GPS Finder Using the Tinder Official Way
If you're seeking an easy way to fake your GPS location on Tinder, signing up for the incredible Tinder Passport feature is one of your best options. Although it's a premium service and only accessible via subscription to either Tinder Plus or Gold, its in-built location-changing feature allows users to appear as if they are anywhere around the globe. With this outstanding resource at hand, there's no need to worry about where exactly you can find compatible matches anymore. Follow the below steps to fake GPS tinder using this method:
Step 1. Tap on the profile icon of your Tinder app.
Step 2. Navigate to the Discovery Settings and scroll down to locate the Location option.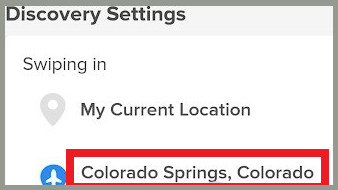 Step 3. Add the location of your choice.
Step 4. Tinder will use the modified location for all your potential matches upon completion.
By using the Tinder Passport feature to switch locations, you can get a surge of new users who will instantly view your profile. Although this sounds like a fantastic benefit, it comes with a hefty price tag. One must pay at least $9.99 per month or around $120 annually for access, far more than average people are willing to spend.
Method 3. How to Fake GPS for Tinder Using a Fake GPS Application
For Android users, changing your location on Tinder is easy with apps like Fake GPS. These applications cheat your device and app into believing you are somewhere else than where you are. With it installed, you can now easily set a new location on Tinder.
Follow the simple steps below to learn how to use the Fake GPS application to change Tinder's location.
Step 1. Begin the procedure by downloading and installing the application into your Android phone.
Step 2. Launch your phone's Settings application and go to the Developers Options. Enable this option by tapping on it seven times.
Step 3. Navigate to the Allow Mock Location feature and enable it.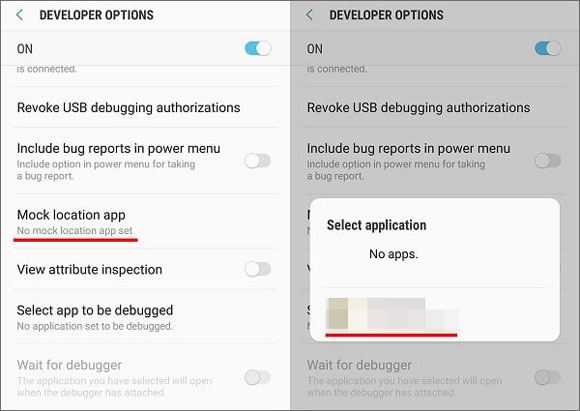 Step 4. Tap on Select Mock Location App and choose Fake GPS app.
Step 5. Launch Settings and choose the location option. After that, select the options that allow the GPS to determine a location.
Step 6. On the Discovery Settings of your Tinder application, change the location to your place of choice.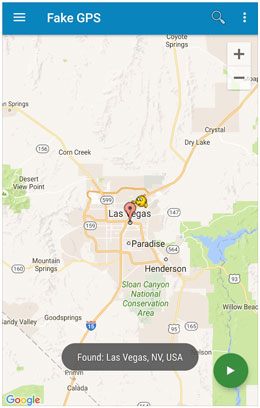 Learn more:
How to Change Location on Facebook Marketplace?
How to Change Your Location on Snapchat for iPhone & Android
Part 3: FAQs on Fake GPS Tinder
Q1. Is a Fake GPS app safe?
Generally speaking, yes, using a fake GPS application is considered safe. But it may lead to potential risks if you are not careful enough. So if you're going to use one of these applications, make sure that you download it from the official website or other reliable sources.
Q2. How long does it take for Tinder to update the location?
You should expect to wait around 5 minutes for Tinder to update your new GPS location. This may vary depending on the number of users and the current load on their servers.
Q3. Is there a way to change your location on Tinder without using GPS?
Yes, using the Tinder Passport feature, you can easily switch to a new location without relying on GPS. But remember that it's a premium service and is only accessible via subscription.
Conclusion
Tinder is a preferred dating platform with millions of consumers from all over the globe. With its location spoofing technology, you can easily connect with people worldwide without leaving your home. This is perfect for those who appreciate making friends in another country before visiting a new country. When altering your location on Tinder, the recommended way is using Tinder Location Change App, a rapid and seamless method of transforming your location with just a click. You can choose any place that you would like in the world.
Related Articles:
How to Fake GPS on Android without Mock Location?
Why Is My Location Wrong on My iPhone? (Fixes Included)
[Huawei Mock Location] How Do I Change My Mock Location on Huawei P40 Pro/P30 Pro/P20 Pro?
How to Fake GPS with No Root on Android? [8 Trustworthy Apps]