"When I sign onto iCloud, I get a message that a device is trying to sign up in another part of the state rather than here. Why does it think my iPhone is in a different location? How can I correct this?"
It's a headache when I find my iPhone shows the wrong location. Since I didn't know the answer for "why is my location wrong on my iPhone" nor "how to correct location on iPhone" instantly, I looked up massive information and found out what I wanted. If you're trapped in this situation, check the following content to fix the iPhone location wrong problem by yourself.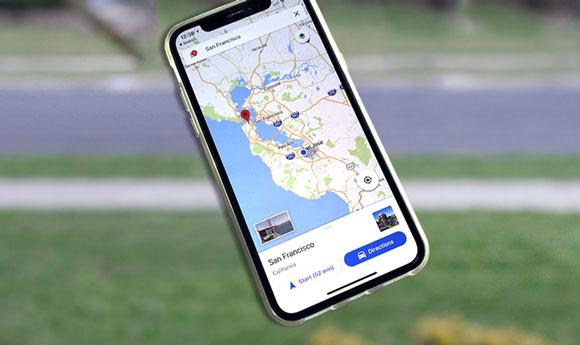 Part 1. Why Does My Phone Think I'm Somewhere Else?
Part 2. How to Fix Location on iPhone Accordingly?
Part 3. Other Useful Tricks to Fix Wrong iPhone GPS Issue
Part 4. How to Fix Google Maps Showing Wrong Location on iPhone?
Part 5. How to Reset Location on iPhone As You Want
Part 1. Why Does My Phone Think I'm Somewhere Else?
Many factors may result in "my phone thinks I'm in a different city", including:
The GPS is disabled.
The networks or signals are in poor condition.
The operating system and apps on your iPhone need updating.
You have refused to grant location permissions to certain apps.
Part 2. How to Fix Location on iPhone Accordingly?
Now that you get possible reasons for iPhone's significant location's wrong issue, you can fix the problem accordingly. Below are some practical solutions for your reference.
Solution 1. Enable the Location Services on Your iPhone
A considerable amount of users have reported that they encounter GPS issues with iOS 8.4 and iOS 9.3. To fix this problem, you can toggle on the iPhone's location services with these steps:
Go to Settings > General > Privacy > Location Services.
Turn Location Services on.
If you have already switched on the Location Services on your device, turn it off and on again.

Note: Suppose that you have turned on the Location Services for a specific app. You need to choose Always to let it obtain your location all the time, even if it's off or runs in the background. Otherwise, the app may not work.
Solution 2. Activate Find My iPhone or iCloud If Not
My iPhone location is wrong if the Find My iPhone feature is disabled. So, it is advisable to turn on Find My iPhone immediately after you get a new iPhone.
Open Settings > tap your name > select iCloud.
Please scroll down to Find My iPhone and turn it on.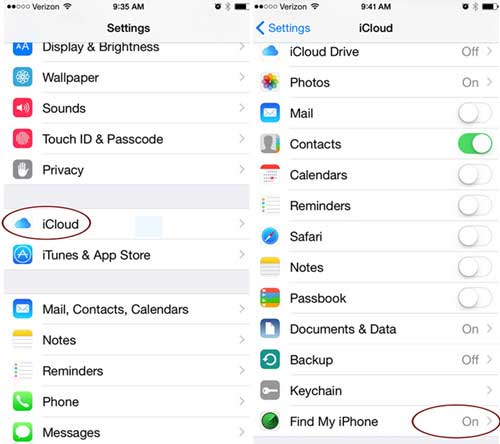 You might meed: Want to protect your cellphone from being spied on? You can get help from this comprehensive guide.
Solution 3. Check the Internet Connection
A strong network connection will position your location more precisely. Thus, you can change to the best cellular network (3G, 4G, 5G, or LTE) on your iPhone to fix the issue.
Navigate to Settings > Cellular > Cellular Data Option.
Select Voice & Data and switch between 3G, 4G, 5G, or LTE based on the signal strength in your area.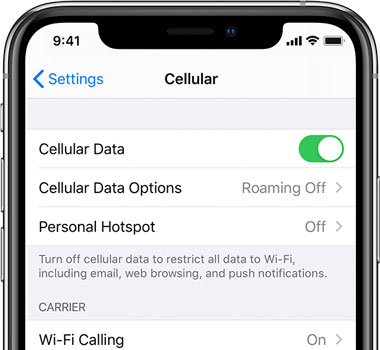 See also: If your iPhone is stuck on the loading screen, you can browse this post to get effective solutions.
Solution 4. Reset Location Services
One easy way to resolve iPhone wrong location issue is to reset the location services. For that, you need to:
Open Settings > find General > choose Reset.
Tap the Reset Location and Privacy option.
Enter the passcode and press the Reset Settings option.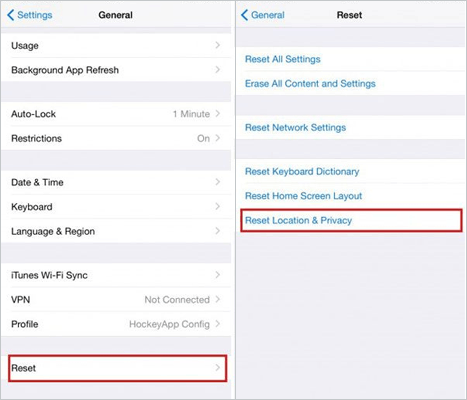 Maybe you need: Why is an iPhone doing things on it own? You can find out the reason and fix it without hassle.
Solution 5. Update the iOS Version
Updating the iOS version will repair some system bugs and glitches that have caused the iPhone GPS wrong problem. Here are the steps on how to do:
Launch iPhone's Settings, tap General and click Software Update.
Tap Check for Updates and wait for your iPhone to finish checking the software update.
If there's an available version, click the Download and Install button to start installing the software.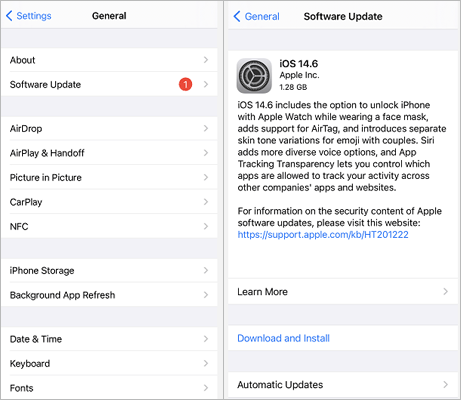 Maybe you need: How to Factory Reset iPhone without Computer (With or Without Passcode)
Solution 6. Update the Problematic Apps
Another way to fix the iPhone's wrong location issue is by updating the apps that cannot correctly locate your position. Also, it is a significant way to prevent apps from getting crashed or causing troubles. For that,
Open App Store on your iPhone and tap your Profile icon on the top.
Find the problematic app and tap the Update button next to it. Or, hit the Update All button under your profile photo.
Restart your iPhone once you finish updating the apps.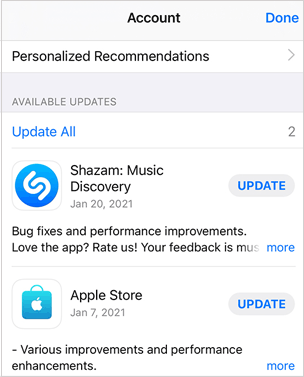 Bonus: You can easily change the location on the Marketplace of Facebook. Let's check it out.
Solution 7. Enable Low Power Mode
The location services locate your iPhone when it is on, and the Find My iPhone feature displays your last location before your iPhone is off. Therefore, you should keep your iPhone full of charge all the time.
Generally, you can charge your iPhone when it is on a low battery. But if your iPhone shows a red battery icon and you cannot charge it immediately, please enable the Low Power mode from Settings > Battery.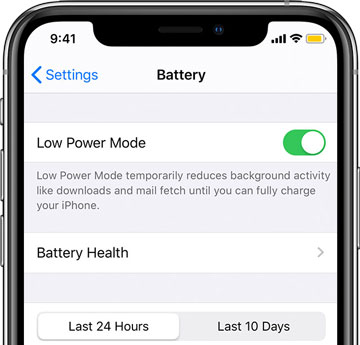 Solution 8. Restart Your iPhone
This way won't cause any data loss on your iPhone. And here is what to do.
Press and hold the Power + Side buttons together for 10 seconds until the Apple logo appears on the screen.
Release both buttons.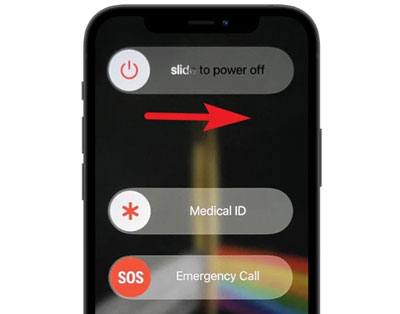 Solution 9. Back Up and Restore Your iPhone
If all the above ways fail to work, try to back up and restore your iPhone from iTunes. Once done, it should have fixed the iPhone's wrong location issue.
Back up your iPhone with iTunes:
Run iTunes on your computer and plug your iPhone into the computer via a USB cable.
When iTunes recognizes your iPhone, tap the iPhone icon at the upper-left corner.
Click Summary > Back Up Now to back up your iPhone to the computer.
Restore iPhone from iTunes:
Connect your iPhone to the computer using a USB cable and launch iTunes if it does not open automatically.
Click the iPhone icon when it appears in the iTunes window.
Choose Summary > Restore Backup to start the restoring process.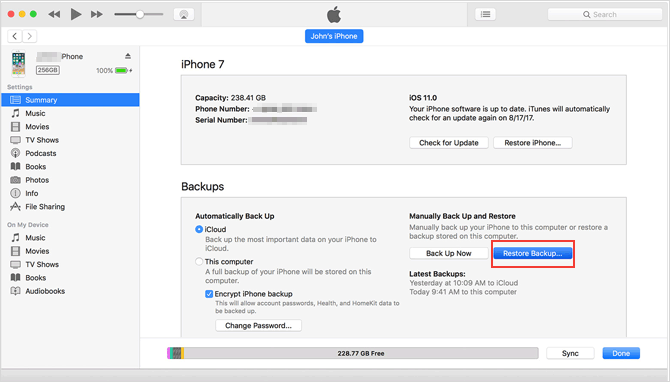 Learn more: Want the best spoofing app to play Pokemon Go without restriction? You can select a tool from these 15 options.
Part 3. Other Useful Tricks to Fix Wrong iPhone GPS Issue
Other useful tops also fix the wrong iPhone GPS issue. Let's take a look.
Use the location services outside the door and avoid approaching tall buildings.
Ensure that you are connecting to a strong network when using GPS apps.
Update the iPhone map apps.
Confirm no outages occur by visiting the Apple Support system status page.
Take your iPhone to a licensed Apple Store to have the GPS chip checked by a technician.
Part 4. How to Fix Google Maps Showing Wrong Location on iPhone?
Google Maps may sometimes have trouble locating your position. If it shows a wrong or missing location, fix the problem by taking the following steps.
Way 1. Manually Find Your Current Location on the Map
Open the Google Maps app on your iPhone.
If the blue dot doesn't show up, tap your location at the lower-right corner.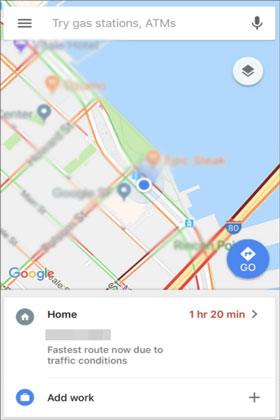 Way 2. Enable Location Services
Go to Settings on your iPhone.
Click Privacy > Location Services > turn on Location Services.
Scroll down to choose Google Maps > While Using the App or Always.
Tip: Location Services works best when you set the Location Services to be Always.
Way 3. Toggle On Wi-Fi Network
Open the iPhone's Settings.
Select Wi-Fi and switch it on.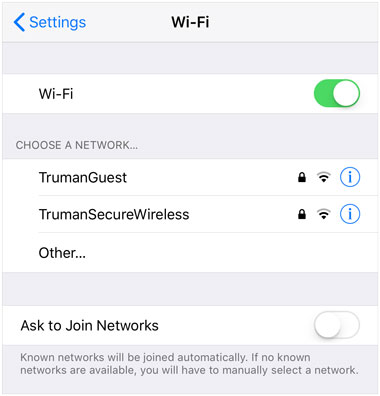 Read also: If you desire to recover permanently deleted videos on your iPhone, you can read this article and follow the guide to get your videos back.
Way 4. Use Live View in Google Maps
Launch the Google Maps app on your iPhone.
Input a destination in the search bar or select a location on the map.
Click Your location at the bottom-right corner > Calibrate with Live View.
Follow the on-screen prompts to finish the setup.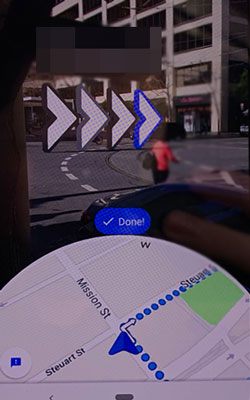 Tip: You need to point your camera at buildings and signs, not trees and people around you.
Way 5. Restart your iPhone
Press and hold the Power button until the power-off menu appears.
Select Power off.
Press and hold the Power button until your iPhone powers on.
You might need: Click this link to repair your iPad if it gets stuck in the recovery mode.
Part 5. How to Reset Location on iPhone As You Want
What if you want to fake a GPS location on your iPhone to protect your privacy or obtain a special experience in games? Luckily, you can make it with iPhone Location Changer. With support to many location-based apps like Pokemon Go, WhatsApp, Snapchat, Facebook Messenger, Tinder, etc., it allows you to share virtual locations, hide your real locations, and fake GPS locations easily.
The key features of iPhone Location Changer:
* Fake iPhone location to anywhere in the world in a few clicks.
* Customize route and speed among multiple spots.
* Use the joystick to mock GPS movement freely.
* Support importing and exporting GPX files to save your route history.
* Work with many location-based AR games, social platforms, or dating apps, such as Facebook Messenger, WhatsApp, Snapchat, Pokemon Go, Tinder, etc.
* Widely compatible with all iPhone models (iOS 15 included), like iPhone 13 Pro Max/13 Pro/13/13 mini/12 Pro Max/12 Pro/12/12 mini/SE/11 Pro Max/11 Pro/11/XS Max/XS/XR/X/8/8 Plus/7 Plus/7/6S Plus/6S/6 Plus/6/5S/5C/5/4S/4, etc.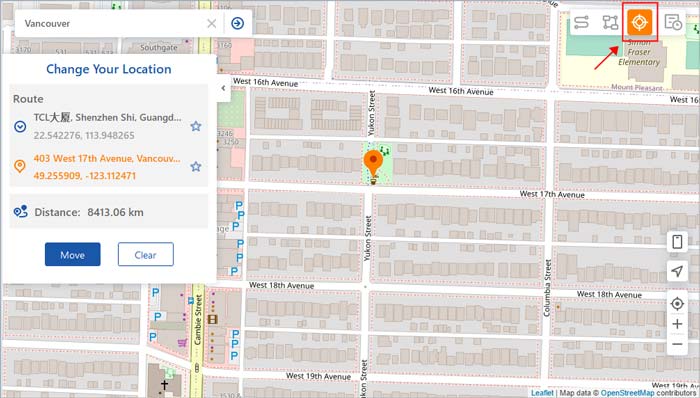 Check here to learn how to spoof GPS location on iPhone as you like.
Wrapping Up
Location issue on iPhone is one common problem many Apple users may encounter. Why is my location wrong on my iPhone? I believe you have found the answer. You can also follow our tutorial to correct and reset the location on your iPhone. If you value your privacy and data security more, iPhone Location Changer is the best way to fake and hide GPS location on your iPhone. Just go giving it a try, and you will love it.
Related Articles:
How to Fake GPS on Android without Mock Location? (Full Guide)
[Huawei Mock Location] How Do I Change My Mock Location on Huawei P40 Pro/P30 Pro/P20 Pro?
How to Change iPhone/iPad Location without Jailbreak in 4 Cost-effective Ways?
How to Track/Change/Share Location on WeChat from iPhone 13 Pro/13/12/11?
How to Change Your Location on Snapchat Map on iPhone and Android? (Complete Guide)
Easy Pokemon Go Spoofing on iOS Devices in Top 7 Ways
Explore the World from Home: How to Fake Location on Snapchat Map