"Is there any way to fake GPS in Android 10 without rooting? I don't want to root my phone to be able to fake GPS. Does anyone know a way to do it?"
- Reddit.com
More and more people want to fake GPS with no root on their phones these days, and the reason is nothing more than playing VR games, making friends on dating apps, or hiding their real location on social platforms. There are many location spoofer apps in the mobile application market, but most need to root your phone and turn on the GPS services, disclosing your privacy and data security.
Given this, we compare and recommend the following software to help you fake GPS without mock location or root.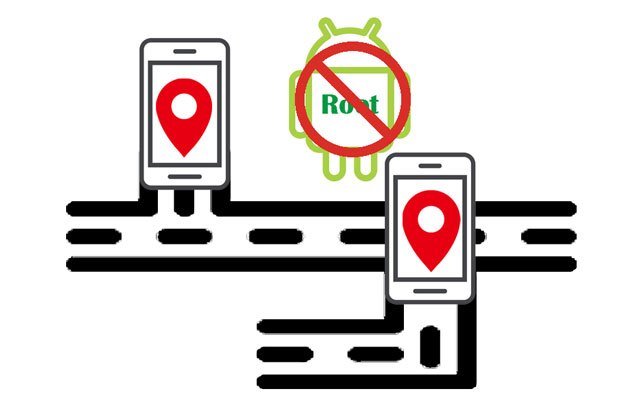 Top 1. GPS Location Changer
Top 2. Floater
Top 3. Fake GPS Location – Hola
Top 4. Fake GPS GO Location Spoofer Free
Top 5. NordVPN
Top 6. Fake Location (Mock GPS)
Top 7. Mock GPS with Joystick
Top 8. GPS Emulator
Bonus Tips You May Need
Top 1. GPS Location Changer
GPS Location Changer is a versatile and professional app that enables you to fake GPS without root worldwide. You can quickly change to a mock location while sitting at home. It works for Android and iOS devices; you don't need to root or jailbreak your device.
Key features:
Fake GPS without root on Android to anywhere in the world.
Plan a route to move around with customized speed.
Support two-spot and multi-spot modes.
Use a joystick to simulate GPS movement when playing AR games.
Work with location-based AR games, social platforms, and geo-specific services, such as Pokemon Go, WhatsApp, Snapchat, Twitter, Facebook Messenger, Tinder, etc.
Import & export the GPX file to save your favorite route history.
Compatible with devices running Android 5 to Android 12, like Samsung Galaxy S22 Ultra/S22+/S22, Sony Xperia 10 Plus/10/10 Ultra, Google Pixel 6/6 Pro, HTC, LG, Xiaomi, OPPO, etc.
Note: The mac version doesn't support Android devices.
Pros:
Easy and fast to use.
No annoying ads.
User-friendly interface.
Widely compatible with various location-based apps.
Cons:
Not support outdated Android 4 and below.
To mock locations without root on Android:
1. Install and run the software on your computer and tap Get Started. Then, connect your Android phone to the computer using a USB cable.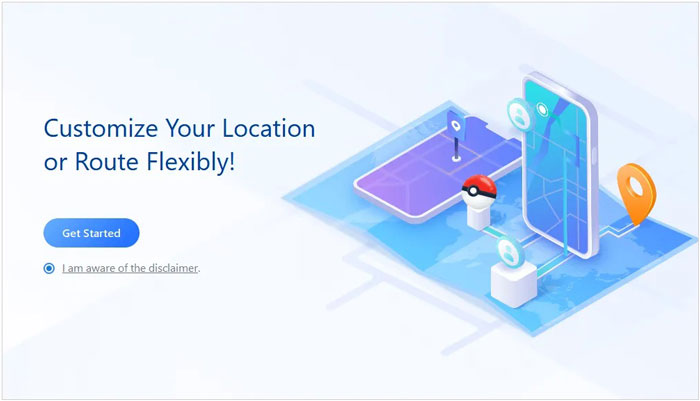 2. Once detected, the Choose Your Device window will appear. Always select the same Android device from the list if it asks repeatedly.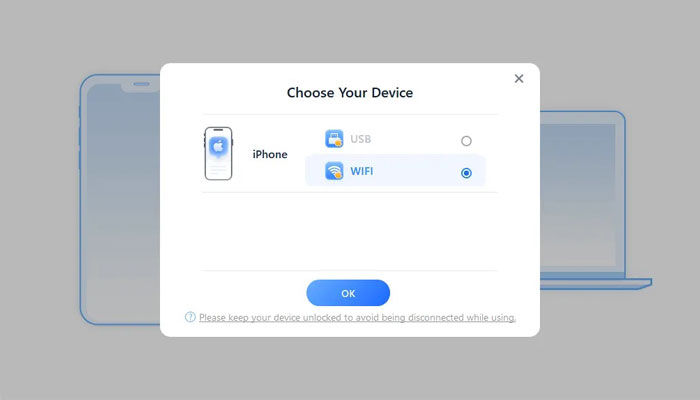 Next, open USB debugging on your Android phone and select the USB connection as Media Transfer Protocol (or Picture Transfer Protocol on LG or other phone brands).
Afterward, open Settings on your Android device > tap About phone > Build Number > touch the Build Number seven times to activate the developer mode. Later, tap Developer options > enable USB debugging (some Android devices may also need to switch on the Allow to install apps via USB option) > hit OK to confirm.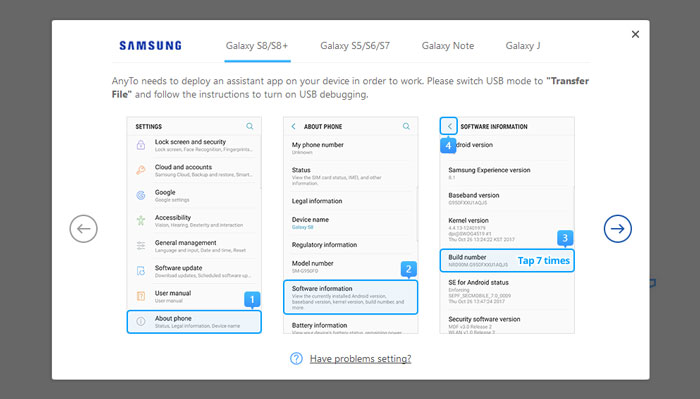 3. Select a mode on the interface, for example, Gaming mode. Tick off the disclaimer and tap the gaming mode entrance. After that, wait for the program to complete the loading process. If asked, give the necessary permissions on your phone to continue.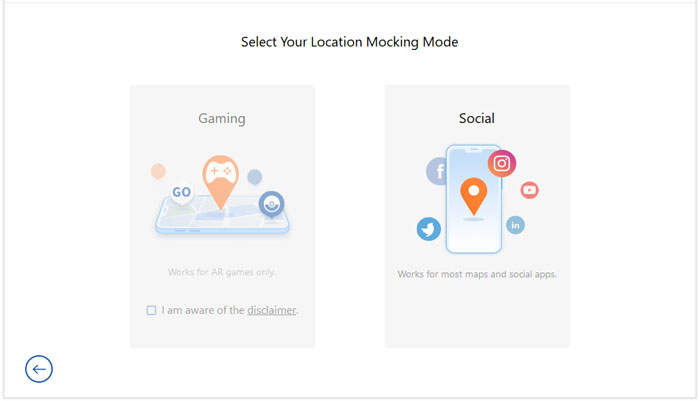 Once it displays You're All Set after loading, sign in to your Pokemon Go account to enjoy the game under virtual locations. You're done!
Warm tips:
1. In rare cases, users may enter the map but can see nothing in games. If you encounter this, tap the Refresh Now button at the bottom to restart the game.
2. The floating window on the right side of the map displays the device name and current mode. You can click the icon next to the device name to switch mode or tap Disconnect to disconnect your device.
You may like:
How to Change iPhone/iPad Location without Jailbreak in 4 Cost-effective Ways?
How to Stop Someone from Spying on My Cell Phone? (With Preventions)
Top 2. Floater
Floater also lets you mock location without root on Android. As its name shows, it is quite handy for its floating window feature. With support for different apps, you don't need to switch from app to app to mock locations.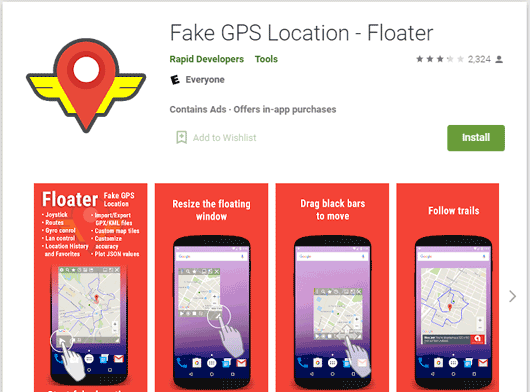 Key features:
Fake GPS without root on Android.
Use the pointer or a Gyroscope to move around on the map.
Save and edit location history at any time.
Customize the route and speed.
Pros:
Easy to use.
No computer is needed.
Cons:
The Android device must support Gyroscope to run the app.
Old-fashioned UI design.
You might like: Want to find out where your contacts are stored on your Android device? Check this guide and make it easy.
Top 3. Fake GPS Location – Hola
Fake GPS Location - Hola is another tool to mock locations without roots. You can cheat your friends or family that you are going on a vacation with one tap, and it supports different location-based services, dating apps, etc.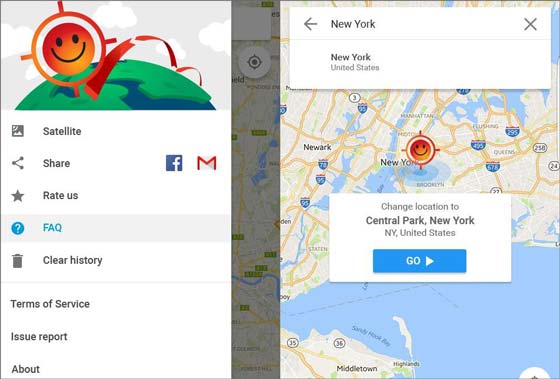 Key features:
Fake GPS on Android 11/12 by coordinating search or pinching the map.
No root is required.
Save location history for the next time.
Pros:
Support to mock to anywhere in the world.
Easy to use & no ads.
Intuitive interface.
Cons:
The cursor does not work well now and then.
Drain your device battery sharply.
Easy to get your Pokemon Go account banned.
Learn more: You'd better back up your Android data before rooting the phone, which will keep your data safe.
Top 4. Fake GPS GO Location Spoofer Free
Among similar apps to fake GPS without root mode, Fake GPS Go Location Spoofer Free must have its name. With the free version, you can teleport your location anywhere. But if you want to use the joystick control, export spoofing, or other techniques, you need to upgrade to the premium version.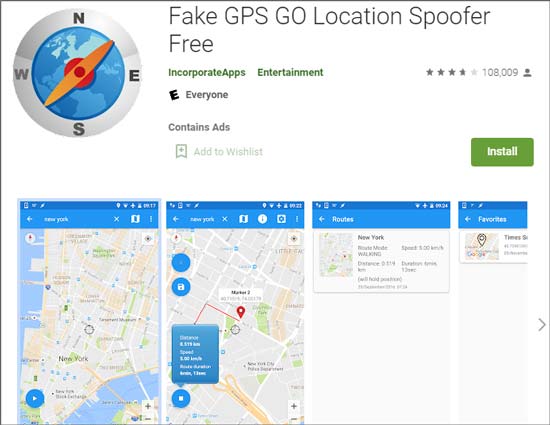 Key features:
Spoof locations for free.
Share your fake location with other apps.
Record the route history.
Support Android 6.0 and above.
Multi-lingual supported.
Not root required.
Pros:
Simulate GPS movement with a joystick.
Share fake locations with other apps.
Customize routes as you want.
Cons:
Drains battery fast.
Not support some location-based apps.
It may get your Pokemon Go account banned.
Guess you like: Is it viable to recover deleted videos from an Android phone without root? Let's take a look at this updated guide.
Top 5. NordVPN
Suppose you prefer an easy way to fake GPS on Android without mock locations or a computer. NordVPN is quite a satisfying way. It allows you to connect to hundreds of servers all over the world and access content that is not available in your country or region.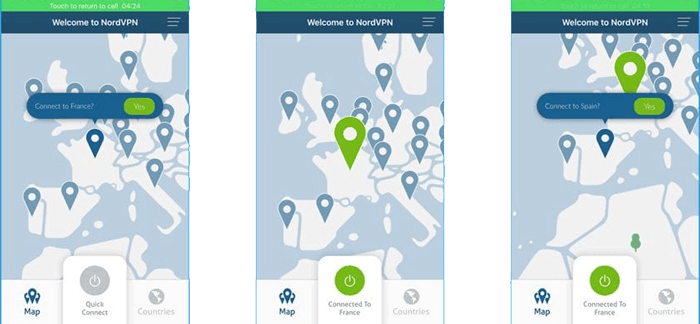 Key features:
Fake GPS on Android with one click.
No root is needed.
Protect your private network while browsing content.
Hundreds of servers are supported.
Pros:
One-click operation.
Work with various social platforms and apps.
Cons:
Some locations are not supported in your country or region.
Restricted by government laws or regulations in some countries.
Maybe you need: This is an informative tutorial on Android data recovery without root. Click it if needed.
Top 6. Fake Location (Mock GPS)
If you use Fake Location (Mock GPS) for the first time, you may get fooled by its Google Maps similar features. In fact, it works similarly to Google Maps except for the appearance design. You can easily switch to any other global locations on Android 4.3 or above.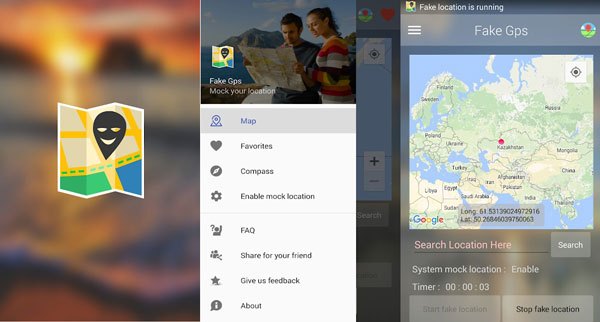 Key features:
Mock locations without roots.
Transfer fake location messages to WhatsApp, LINE, and Facebook.
Check the GPS coordinates.
Support Android 4.3 and later.
Pros:
Simple UI.
Free of charge.
Cons:
The screen flickers too many times.
Require too many permissions to use.
Not a full-screen map.
See more: You can now recover deleted photos from an SD card without root.
Top 7. Mock GPS with Joystick
Mock GPS with Joystick is a refined app to fake GPS without root. It uses a joystick to set the device location to High Accuracy and change anywhere as smoothly as possible.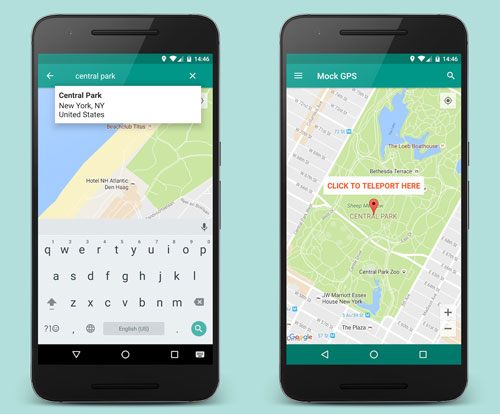 Key features:
Teleport locations with a joystick.
Save the history locations.
Pros:
Popular app among Pokemon Go players.
Configurable.
Simple to install and operate.
Cons:
No GPS coordinates.
Keep bouncing back to the real location.
Cannot rename the saved location.
Turn blank and have bugs.
Top 8. GPS Emulator
Assume you want to fake GPS with no root and excessive advanced features. GPS Emulator is a worthwhile app to try. It is straightforward, fast, and requires modifying the device settings like enabling the Developer mode, disabling mock location, etc.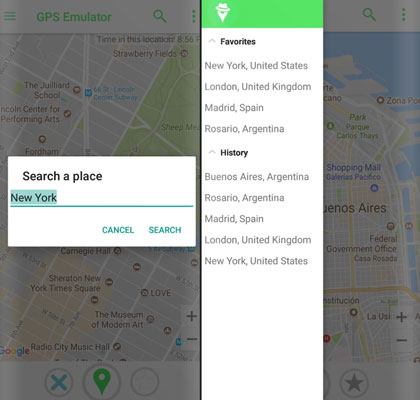 Key features:
Fake GPS without root.
Change locations and altitude.
Display current time of mock locations.
Pros:
Access to three map types.
Simple to use.
Cons:
No updates for years.
Consume battery and heat the phone.
Have data security issues.
Bonus Tips You May Need
1. Fake GPS Apps' Common Error
Although Fake GPS apps conveniently mock your location, they can also not avoid errors. Below are some issues you may meet with the GPS location spoofers:
Chances of getting your Pokemon Go banned.
Compatibility issues.
Lags or delays during use.
2. How to Avoid Getting Banned when Faking Location in Pokemon Go?
Do not jump in long-distant locations frequently.
Customize the movement speed to a reasonable range, not too fast or slow. For instance, 40 miles an hour.
Avoid using bots at any time.
3. Should I Enable or Disable the Location Services?
Even if you disable location services on your phone, the fake GPS apps will access your current locations via Wi-Fi, network IP address, GPS, etc. Thus, you can turn it off if you don't need to acquire location services.
Final Thoughts
Now you may know different tools to fake GPS with no root. You can use GPS Location Changer to mock locations in Pokemon Go or other social platforms without root and getting your account banned. Moreover, it is also user-friendly and stable to use. Why not give it a try?
Related Articles:
How to Fake GPS on Android without Mock Location? (Full Guide)
Get the Best iSpoofer Alternative for Android and iOS (Informative Guide)
How to Spoof Pokemon Go on Android Safely?
15 Best Pokemon Go Spoofing Apps for iOS & Android Devices [2022]
[Huawei Mock Location] How Do I Change My Mock Location on Huawei P40 Pro/P30 Pro/P20 Pro?
How to Change Location on Facebook Marketplace? 4 Simple Ways You Never Know