Rooting an Android device can help you unlock several features, for example, you can install carrier-free apps, block ads during videos, and increase your device's speed and battery life. Apart from that, being a root owner also allows you to explore several automation apps to their full benefit, recover deleted data from Android devices with Coolmuster Lab.Fone for Android and backup all of your data. You can program your device to be your very own, with its custom Kernel and ROM as well.
However, there are many risks for rooting Android devices. A silly mistake can prove dangerous for the device and hence, needs to be done with utmost care and expertise. The most widely used and popular tool for rooting Android devices is Pingpong Root. The tool isn't only free for usage, but also provides a wide range of functions and custom ROMs for the user to work with. It is especially designed for Samsung Galaxy S6/S6 Edge, is a root expert that allows you to root Galaxy S6/S6 Edge with the simplest steps.
Methods: How to Use Pingpong Root to Root Android Phones?
Step 1. Download and install Pingpong Root
Download Pingpong Root and install it on you Samsung Galaxy S6/S6 Edge. Then, download SuperSu, which is installed for managing apps.
Step 2. Root Galaxy S6/S6 Edge with Pingpong Root
Launch Pingpong Root on your Android phone and click the button of "Get root". Once the rooting process is finished, you can press "OK" and reboot your phone.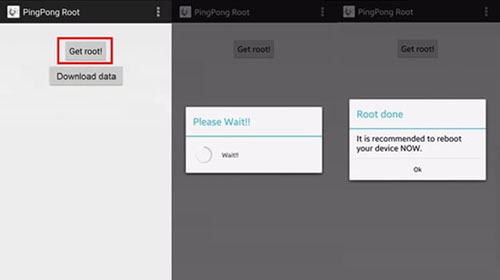 Step 3. Update SuperSu Binary
Now launch SueprSU and choose "CONTINUE" on the pop-up dialog to update the app. Then, there will be a prompt asking how you would like to install the SU binary. Select "NORMAL". When installation succeeds, tap "REBOOT" to restart your Android phone again.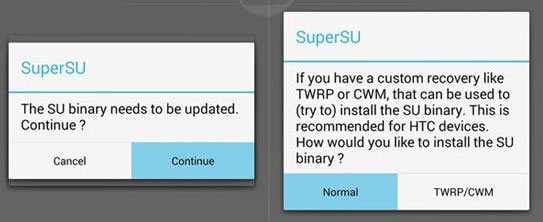 Step 4. Check Root Status of your phone
Download Root Checker to see whether you have successfully rooted your Android phone or not. If you don't know how to do check, you can refer to the guide: check your Android root status.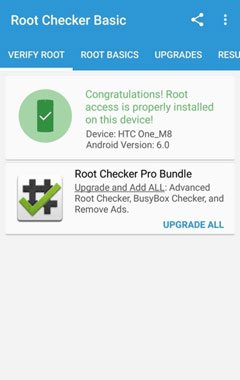 Related Articles: