"
How to back up the Android calendar file? Does anybody know which files I need to save to have a simple backup? The reason for my question is that my Galaxy Android smartphone lost all calendar data without any interaction. I found tons of apps, tons of sync stuff, but no simple list of files to save. I do not want to save my data remotely on Google...
"
It is vital to back up calendars on Android since some of us may record the most important events or to-do-list in the Calendar app and set a reminder to remind us. However, Android does not provide a complete backup solution for us to back up calendars. Don't lose heart if you keep searching for the measures for some time. You will export the Android calendar to somewhere with the two most accessible and effective solutions since you are here.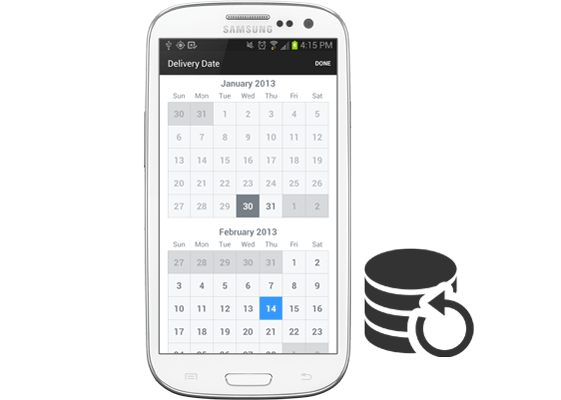 Part 1. Why Is Android Calendar Backup Important to Us?
Part 2. How to Back Up Calendar on Android Phone via Phone Backup
Part 3. How to Back Up Android Calendar to Google Account
Part 1. Why Is Android Calendar Backup Important to Us?
Calendars act as a crucial part in keeping our arrangements organized, especially when there are important meetings, activities, or events. That's no wonder why so many people hope to export calendars from Android devices for backup or printing. Apart from activities and events, there are also many other factors to back up calendars on Android phones:
Calendars help you form a good habit of scheduling and finishing plans.
Calendars manage your routine arrangements well.
Calendars develop your logic and strategies.
Calendars make you associate and communicate with the people around you better.
Calendars maintain the company events and meetings in good order.
Calendars remind you of the important dates and festivals.
Calendars remember your orders and repayment dates.
...
As calendars are so important to us, we had better back up the Android calendars regularly to prevent unexpected things from happening, such as the factory reset without consciousness, accidental deletion, software updates, etc. To effectively back up calendars on Android devices, you can refer to the tutorial below.
You might need: Transfer Calendar from Samsung to Samsung via 4 Useful Methods
Part 2. How to Back Up Calendar on Android Phone via Phone Backup
Phone Backup is one of the best software in the Android application market to make a full backup of your Android device. With only one click, you can selectively back up contacts, call history, videos, messages, calendars, galleries, apps, app data, and audio files from your Android phone to a computer. You can also restore the backups to any Android/iOS device. Besides, this app also allows you to restore iCloud or iTunes backup to an Android device.
Key features:
* Selectively back up Android calendars, contacts, videos, galleries, messages, apps, call history, and even app data (for rooted devices) to a computer in one click.
* Preview and restore the backup to any Android/iOS device.
* Restore iTunes/iCloud backup to Android devices.
* Support over 8,000 Android phones, including Samsung Galaxy S23/S22/S21/S21+/S21 Ultra/S20/S20+/S20 Ultra, Huawei P80/P60/P40/P40 Pro/P40 Pro+/Mate 40, LG V40 ThinQ/LG V30 S+ ThinQ, Google Pixel 5, HTC, Motorola, Sony, Xiaomi, etc.
How do I transfer my Android calendar to my computer?
1. Install Phone Backup on your computer.
After installing the app, launch it and tap Phone Backup from the toolkit.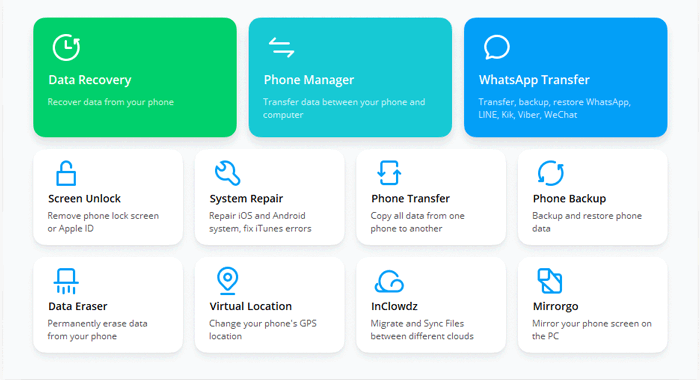 2. Connect your Android device to the computer.
Connect your Android phone to the PC using a USB cable. Ensure that you have enabled the USB debugging on your phone. If you use Android 4.2.2 and up, a pop-up window will appear on the screen asking you to allow the USB debugging. Just tap OK to continue. When connected, choose the Backup option on the interface to move on.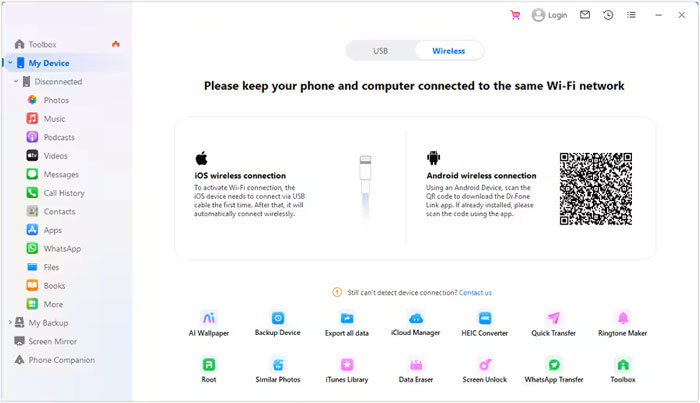 3. Back up Android calendars to the computer.
Check Calendar from the interface and hit the Backup button below to start backing up calendars. The whole backup process will take a few minutes. Please keep your Android device connected and don't use it before the whole process is over. Once completed, you can click the View Backup History button to check the backups on your PC.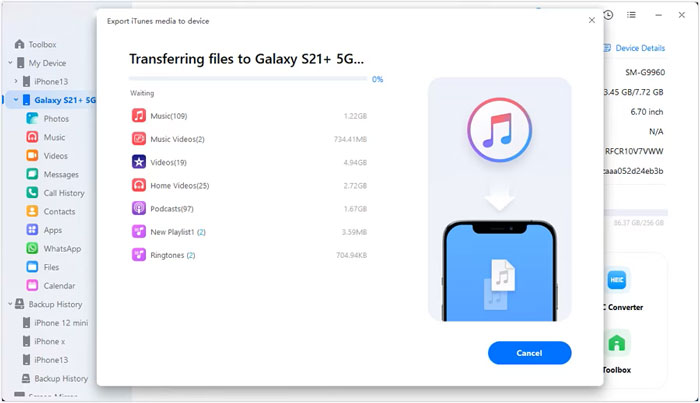 Further reading:
How to Transfer Calendar from Android to Android in 2023
iPhone Calendar Disappeared: How to Recover Calendar App & Events on iPhone 14/13 Pro/13
Part 3. How to Back Up Android Calendar to Google Account
Syncing the Android calendar to a Google account is a common way to back up the Android calendar. And you don't need to install any app during the backup.
How do I back up my calendar on my Android phone to Google?
1. Navigate to Android's Settings > Accounts & Sync > Add account > Google > enter your Google credentials to sign in.
2. Turn on the Sync Calendar option.
3. It will automatically sync all calendars to your Google account.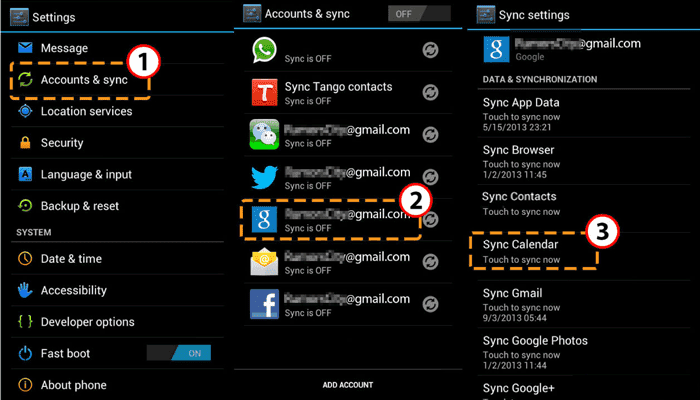 Conclusion
That's all for how to back up calendars on an Android phone. Some people may not want to back up the Android calendar with a Google account for various reasons. In this case, you can directly back up calendars from Android to PC with Phone Backup. The whole backup process will only take a few minutes and won't consume the network. Of course, whether to back up the Android calendar to a computer or Google account is up to you.
If you hope to get professional technical support during backup, please leave a comment below.
Related Articles:
Back Up and Restore for Kik Messages on Android Phones
How to Transfer Files from Android to PC over Wi-Fi? (6 Ways)
How to Back Up Android Phone before Factory Reset? (7 Methods)
How to Back Up and Restore All Android Call Log History? (Must Read)
8 Proven Ways on Android SMS Backup and Restore