Though there are many different types of problems that people deal with on a day to day basis, one of the most critical and frustrating is encountering problems with a mobile phone that will not charge. Since the reasons for these problems can differ greatly, it is important that people know what the source of these issues may be. Especially, since some people may not want to buy a new mobile phone if they can fix the device that they already have in their possession. So, for those of you who may be experiencing these concerns, here are a few things that you can do.
You May Also be Interested in:
How to Fix Android App Not Installed Error
Fixed! Samsung Keyboard Has Stopped Issue
10 Solutions to Fix A Phone that Won't Charge
#1 - Look at the Condition of Your Charging Cable
Even though the fix to a battery that won't charge can be a number of different things, you may want to start out troubleshooting your problem by looking at the condition of the mobile phone's charging cable. Because it is quite common for the charging cable to sustain certain damages like cable fraying, this can be a potential problem that could have already occurred. This is especially the case when the mobile phone user has had their mobile phones for a long period of time, and it is really about time to go ahead and replace the mobile phone or the cables that are currently attached to it.
To troubleshoot and identify this kind of problem, you can use another quality cable to see if this will help to start the charge. If the new cable fixes the problem, you should make sure that you switch out the old charging cable with a brand new one. One of the main reasons why this problem can occur is that the damages on the cable can prevent the normal current or flow to be interrupted prior to getting to the mobile phone.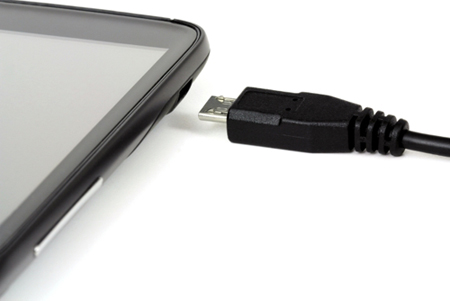 #2 - Clean the Charging Port
Another key to fixing a problem with the battery charging on a mobile phone is finding out if there is an issues with the charging port. One, in particular, can be lead back to traced to a charging port that needs to be cleaned properly. Unfortunately, some users have a problem with the battery not performing right as it should when there is dirt in this section that renders the mobile phone charging system useless. Thankfully, however, to fix this kind of problem, all the user has to do is clean this sector of the mobile device efficiently so that it can be charged up again.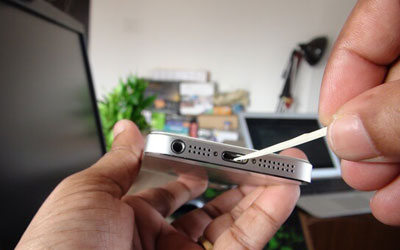 #3 - Replace or Check the Adapter
In some cases, parts of a mobile device can be defective. This may be the case when the charger is not functioning as it should. Typically, to address these types of concerns, it is important that you to utilize another adapter. When another adapter is used and it functions properly, you should replace the old adapter with a new or used one that still works. Once this adapter has been changed out, the battery of the mobile should work well as it should.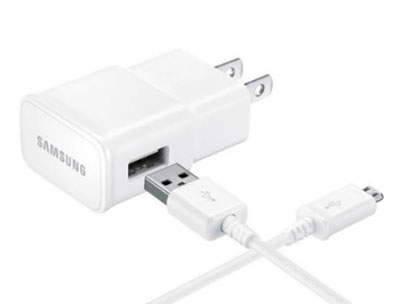 #4 – Cache Must Be Cleared
You may also start off by troubleshooting different types of hardware problems that could be encountered at this point in time. Since hardware and software issues can also differ, you simply need to know which one is causing that specific problem. Having said that, once as many hardware issues have been reviewed, tested and evaluated correctly, you may want to consider clearing cache. Cache is an issue that can be related to different kinds of problems, including a malfunctioning battery that will not charge. For instance, when you decide to clear cache, you will be deleting files and data that is no longer needed.
Tips: Cleanning storage space on your Android device is an efficient way to speed up your phone's running speed and solve other problems when you use your device. In case of your mistakenly delete useful files from your phone, here is a powerful tool called Coolmuster Lab.Fone for Android to help you recover deleted files from Android phones and tablets.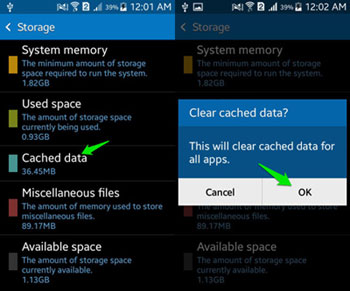 #5. Tryout a Different Power Source
Laptops, phones and other portable devices all use different types of power sources. Therefore, it is very important for users to understand the distinctions between each and how things are actually powered up. For instance, if you want to use a power source that is stronger than others, you should try charging your mobile phone with the use of a direct wall socket. Since other types of power sources like car jacks can quickly drain the battery instead of simply charging it up, a direct source is much better. So, if you have a phone that will not charge, no matter what you do, you should always use a wall socket to clear things up and fix the problem.
#6. Replace the Battery in Your Phone
In some cases, the battery that is presently in the mobile device cannot be charged. Especially, if you have tried to do all of the recommended fixes provided above and more. In these situations, you may need to purchase a new battery with the same specifications to repair the problem permanently. So, you will need to do your research first by reviewing the type of phone that you have in your possession. Typically, this information can be found in the manual that comes with the mobile devices. Hence, you should review this manual if you have kept it with the other literature that's at your disposal.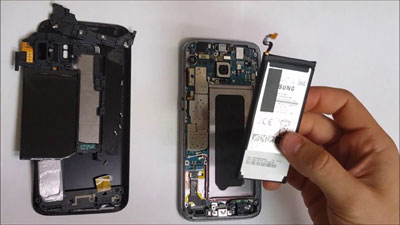 #7. Make sure that you have installed Software Updates
Some manufactures and technicians in this industry may also recommend installing the latest Android updates that have been released by the manufacturer. This is especially true when the problem that you are encountering is not due to faulty hardware problems. Instead, these issues may be traced back to the sensors on the charging port and the commands that's used on the mobile device. Those that relate specifically to the charge on the mobile device. For instance, in some situations, the phone may not be charging properly because of an older operating system that is still on the device. This fix is normally easy to complete since there are some basic instructions that walks the user through these processes.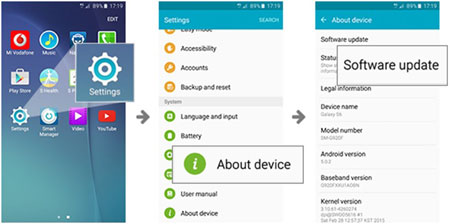 #8 – Use the Factory Reset Functions
Another possible fix for this kind of problem is to perform a factory reset on the mobile phone. A factory reset can fix a wide range of different problems including helping to fix a problem with recharging the phone. With a factory reset, the user will be re-setting the device to the original setting that came with the phone when it was initially purchased by the buyer. These instructions can also be found in the manual that comes with the mobile device when it is purchased.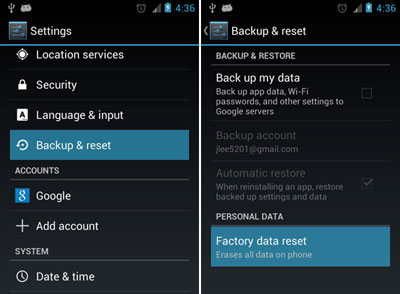 #9 - User Should Install the Ampere App to Fix a Charging Problem
Fortunately, problems with charging a battery can be dealt with by downloading apps that can help in fixing these issues of concern. This is because the designers of certain apps have placed these tools on the market to be used by mobile phone users. For instance, if the battery will not charge, you may want to download and install the Ampere Amp for your needs. These app has been designed to address these concerns and can be found on the Google Play Store. Therefore, you want to make sure that you download this app from Google Play store and then install it on your mobile phone. This is a great tool for assisting with fixing this kind of issues. Specifically, since it provides the user with a wide range of essential information. The most important is listed for you below.
- Real time data on battery consumption
- Real time data on charging status
- Real time data on other essential data that can assist in identifying the issue
Typically, this test is easy for the user to read since the green colors indicate that the mobile phone's battery is currently charging normally with a good level healthy level. The blue color will also indicate when the battery is now completely full with a charge. In either case, this information can be used to identify and display the information that a user really needs.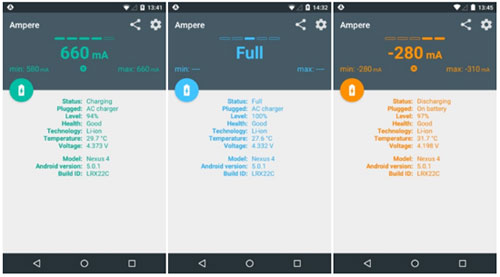 #10 – Rebooting the Phone
Rebooting the phone is another great way to fix problems with any mobile device. So, you can also try rebooting the phone to see if it is a software glitch that can be fixed by trying this fix.
Related Articles:
How to Manage Photos on Android Phone/Tablet
Transfer Contacts from Android Phone to Computer
How to Fix Android Blue Screen of Death