How to Fix Android Boot Loop Problem?
The Android boot loop issue is very common. It is an error that consists of one's smartphone turning on all on its own after manually turning it off. It does not reach "home screen", as it remains frozen right after. This can definitely be a very frustrating matter to deal with on a daily basis. I know how inconvenient it is when you encounter with Android phone boot loop problem. Fortunately, you do not need to panic! There are several ways to get rid of it.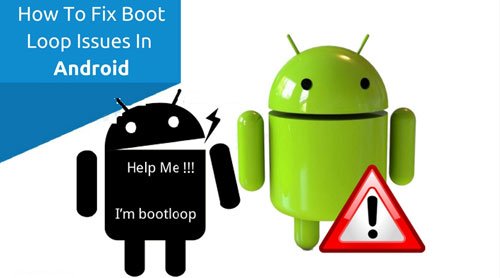 Before we talk about how to fix boot loop issue on your Android phone, let's learn some information about the causes of the Android boot loop error.
Part 1: What Can Cause the Boot Loop Issue on Android?
There are a variety of reasons as to why Android boot loop arises.
> It can happen in a stock device that contains original firmware, ROM, and software, but especially in a rooted device when changes have been performed.
> customizing firmware or flashing a new ROM not compatible with phone's existing software or hardware can easily cause the boot loop problem to take place.
> Another reason that can contribute to this issue is when the software does not adequately communicate with system files in the start-up process. This tends to occur when an Android version update and/or corrupt application updates have taken place, hence the importance of highlighting that downloading programs and applications from unreliable sources can prevent you from utilizing smartphone with ease.
> Corrupt files cannot only make a device become a victim of the boot loop issue, but other issues as well that can go as far as to make a device not function at all.
As soon as an error becomes apparent, it is crucial to resolve it. Leaving it as is can make everything worse in every aspect to the point of you having to purchase another device.
You May Want to Know: How to Solve Android Stuck on Boot Screen
Part 2: Top 3 Ways to Get Rid of Android Boot Loop Problem
The answer to make Android boot loop stay at bay is not to tamper with device's internal settings. Of course this is very difficult not to do, especially if you are the type of individual who likes to integrate applications and make frequent updates for device to be up-to-par with the latest smartphone on the market; therefore, if you have already performed this wrongdoing and thus are suffering the consequences of this matter, do not worry about it. The following are effective ways that can help you resolve it within a few minutes.
Way 1: Soft Reset to Fix Android Boot Loop Problem
This reset consists of turning off device and then taking out the battery. Set it back into place after five minutes. If for some reason the battery cannot be taken out, then let the phone be off for five minutes, too. This method can help you if you are looking for a solution to fix the boot loop issue. It is simple and secure enough, which doesn't result in any data loss issue. You do not need to worry about losing your media files, documents, settings, etc.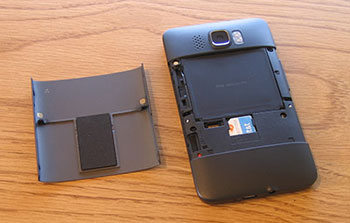 If after turning on device the same issue still persists, factory reset would be your next best bet.
Way 2: Factory Reset to Fix Boot Loop Issue on Android
You can perform a factory reset on your device to solve the bootloop issue on your Android device. It is important to note that opting for this type of reset will automatically delete all data and settings on your device. Therefore, we suggest you backup your device before you factory reset it. Here is a guide shows you how to backup and restore Android phone.
To factory reset your Android boot loop device, you should firstly put it into the Recovery Mode screen by doing this:
> Press the power and volume down buttons at the same time for a few seconds and a screen with several choices will appear. Now, your device enters the Recovery Mode.
>You can scroll down utilizing the volume down key and then make a selection on the "Factory Reset" option.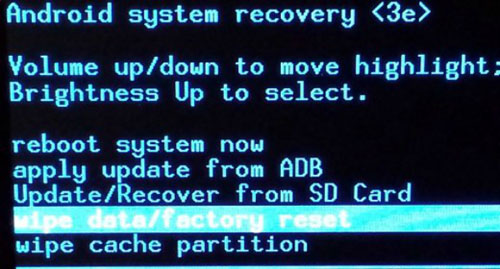 > Using the power button to select this option and wait.
When the task is completed, it is time to reboot device by selecting 'reboot system now.'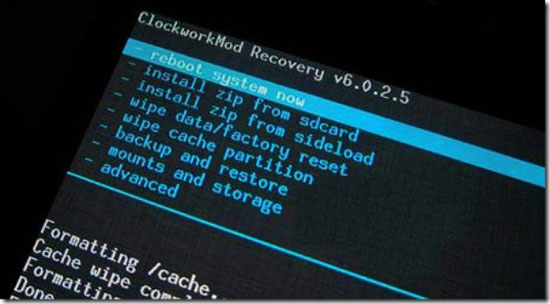 The majority of the times a factory reset can aid in with the Android bootloop issue, but if it does not in your case, then opting for ClockworkMode (CWM) recovery would be the best option.
Way 3: Use CWM Recovery to fix bootloop on rooted Android
When nothing else works, CWM Recovery has your back. It stands for ClockworkMod and it is a popular custom recovery system. In order to opt for this problem fixer, CMW should be downloaded and installed. Then, follow the steps given below to fix boot loop on rooted Android device by using CWM Recovery:
>To launch the CWM Recovery screen, press the volume-up, power, and home buttons at the same time.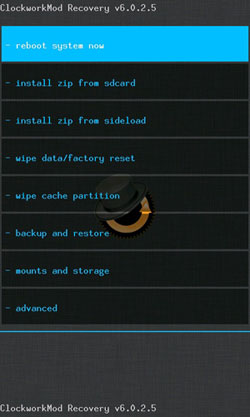 >A screen will appear with different options. Select the one that reads "advanced". Then, select on "wipe".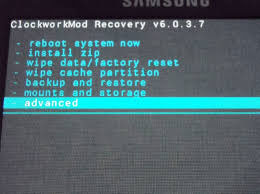 >After doing the operations above, select "dalvik cache".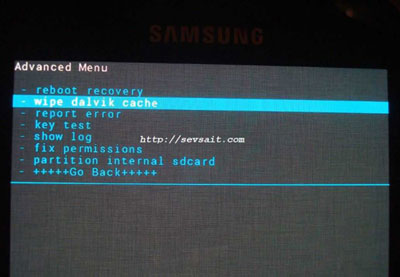 >To click on either 'cache' or 'wipe,' then select 'mounts and storage.'
> After doing all of these steps, it is time to reboot device.
That is all there is to it! Even though it appears these are a lot of steps to conduct, this CWM Recovery also takes just a few minutes.
Free Your Device from the Android Bootloop Matter Today!
There is no reason why you should be dealing with the Android bootloop issue, especially now that you know how to resolve it in a short period of time. Put the previously mentioned to the test to free your device from this matter today. Make sure to first undertake the soft reset. If that does not work, move on to the factory reset before opting for the CWM recovery solution. You can rest assured that one of them will definitely get the problem fixed, allowing you to make the most out of your device again.
Related Articles:
How to Print Contacts from Android Phone