2 Steps to Print out Text Message Conversation from Android Phone
If you are like me, who is keen on keeping text messages on the phone and unwilling to delete them unless the memory gets full, I am sure you will be interested in the topic of printing text messages from phone (we previously told how to print contacts from Android phone). Printing these SMS messages off is a way to leave an evidence of your husband's or wife's cheating, or you can permanently retain the treasures contained in these SMS messages. Therefore, printing text messages from Android can backup your valuable information in case they have been deleted or lost some day.
To print text message conversations from your Android phone, you need to perform 2 steps: export text messages from Android phone to computer and then print them out via your printer.
Step 1: Export Android SMS to PC with Android Assistant or Lab.Fone for Android
Step 2: Print the Exported Android Text Messages
Knowledge: How does Android Phone Store Text Messages?
Before we show you how to print off Android text messages, it is necessary to understand how our phones store the SMS messages because we need to export the message from Android to computer at first. Multi-media files are saved in the external SD card and you can easily transfer data from a cell phone SD card to computer by using a USB cable, but text message is easier said than done as it was stored in phone's memory. You have to ask help from third-party software to help you export text messages from an Android phone and then you can start to print them out.
Step 1: Two Methods to Export Android Text Messages to Computer
Method One: Using Android Assistant
To export your texts from Android phone and then print them out, you can try to use Coolmuster Android Assistant (for all Windows OS) or Coolmuster Android Assistant for Mac, which is a trustworthy and risk-free program to help you extract text messages and other file types like videos, music, audio files, contacts, call history, etc. from Android phones (such as Samsung, HTC, ZTE, LG, HUAWEI, Sony, etc.) to Mac or PC with zero quality loss. It highly improves the efficiency of Android data management on computer.
Steps to export Android SMS to PC with Android Assistant:
1. Download the Windows version of the software and install it on your PC. Connect your Android phone to the PC and run the installed software.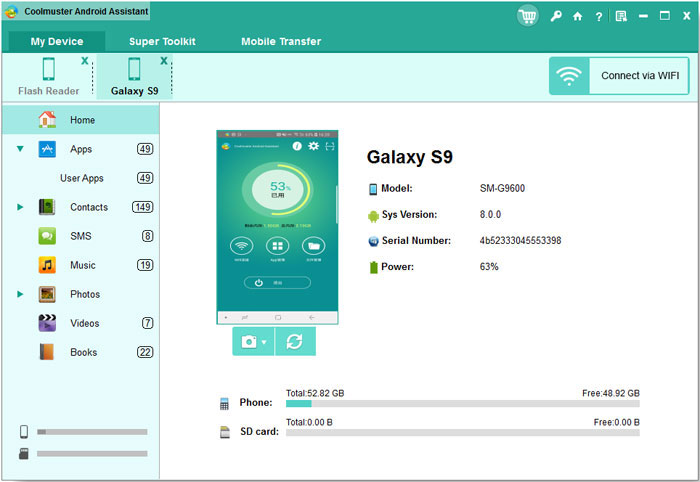 2. The software scan for your Android internal storage automatically and you can see all file types on your Android phone are displayed on the left.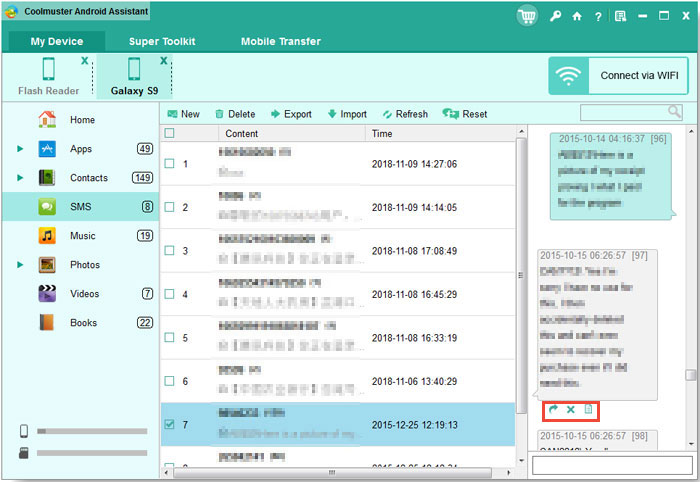 3. Choose the text messages you want to print and click Export button to export them to the PC.
Video Tutorial
Method Two: Using Lab.Fone for Android
To print Android SMS, you can also have a try with a professional Android data recovery software - Coolmuster Lab.Fone for Android (for all Windows versions) or Coolmuster Lab.Fone for Android (Mac). It is professional in recovering lost and deleted files, such as text messages, contacts, photos, videos, music, etc. from Android mobile phone and tablet. Please note that it is also able to scan and show the exiting text messages on your Android phone, so that you can export them to your computer for printing. All the exported Android text messages will be saved as HTML format, which is printable.
1. Download, install and launch the Coolmuster Lab.Fone for Android;
2. Use a USB cable to connect your Android phone to the computer;
3. All detectable file types are displayed on the left, where you should choose "Messages" category;
4. All lost and existing text messages are displayed on the right. Existing ones are listed in black color;
5. Preview and select the text messages you want to print and click "Recover" button.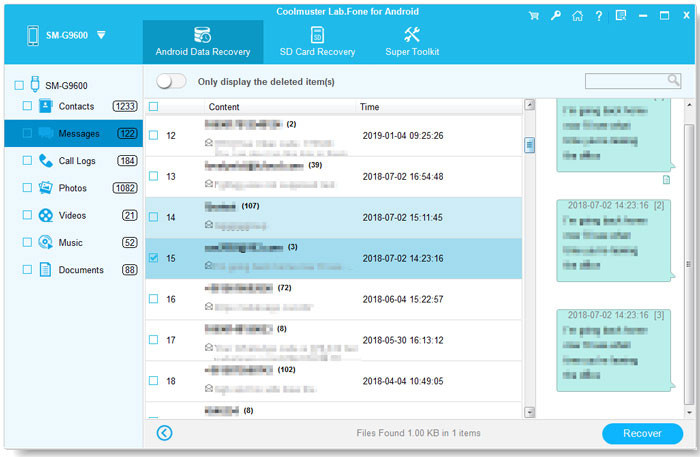 Video Tutorial
Step 2: Print Out the Exported Android Text Messages
All the Android text messages that have been exported via the two methods above are all saved in CSV file format, which is located in computer desktop and named Messaging.CSV file.
1. Double-click to open the Messaging.CSV file in the Microsoft Excel. So, make sure you have installed MS Excel on your PC. Otherwise, you need to use another tool to view and print the CSV file.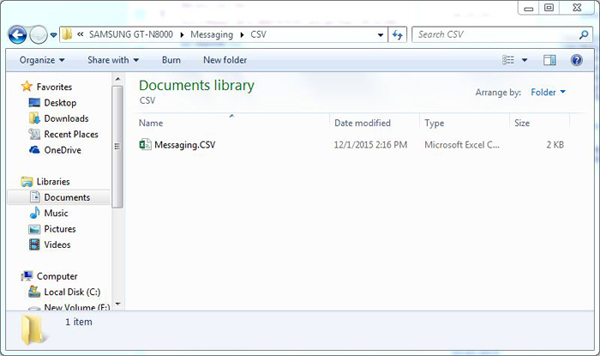 2. You can adjust the cells of the spreadsheet as needed in order to achieve your ideal content display effect.
3. Click File from the top menu and click Print from the left pane of the window.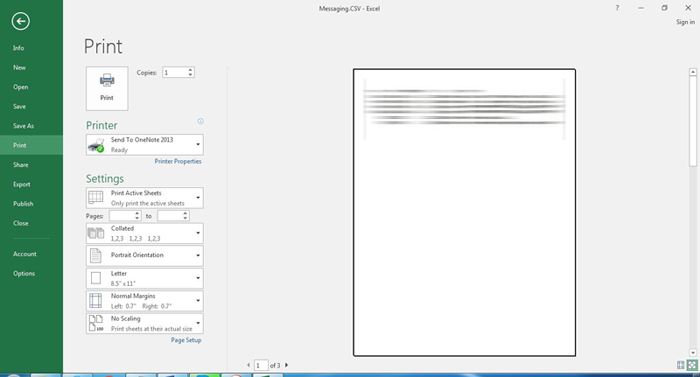 4. Set the number of copies that you want to print from the top left corner of the right pane.
5. After all the above operations, you can click Print button now. You can also have a chance now to adjust the printing as you like.
Related Articles:
How to Print Photos from Android Phone