Android is a major cell phone operating system, and its open-source system makes Android devices one of the most sought-after gadgets on the market. These devices help us keep important files, including call logs. So, when we mistakenly delete any file on our Android devices, it can be a stressful experience. Nevertheless, you will want to know how to retrieve deleted phone calls on Android.
Call logs are essential to some people since they not only keep incoming or outgoing calls but also store precious memories. It is one of the important files they can't afford to lose. Furthermore, call history comes in handy when you want to contact a person you never saved on your device.
Apart from that, you may want to use it for legal purposes. So, we can say call logs are essential on our Android devices. This guide shows you ways to restore deleted call history. So, continue reading.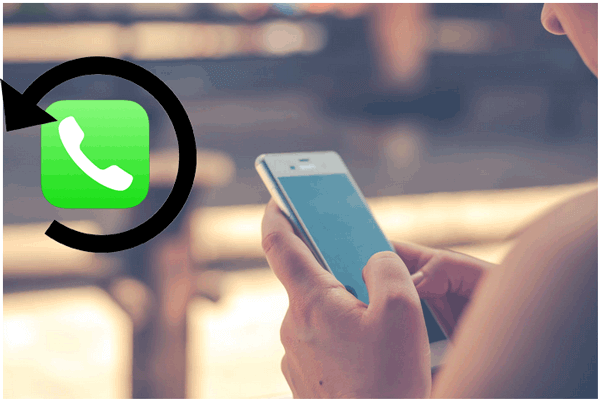 Part 1. Can You Retrieve Deleted Phone Calls on Android?
Yes. You can restore deleted call logs on Android devices because when a call entry is deleted on the phone, the data isn't erased from the phone immediately. It will be hidden in the phone. That's why you can still retrieve phone calls from the device's internal memory. However, you should act fast before it gets overwritten.
Part 2. How to Retrieve Deleted Phone Calls on Android
Check the methods about how to retrieve deleted numbers from call logs on Android:
Method 1. How to Recover Deleted Call History via Coolmuster Lab.Fone for Android
If you didn't back up your Android before the phone calls got deleted, arm yourself with a good call history recovery software like Coolmuster Lab.Fone for Android. This data recovery app is very safe and popular, so if you are an Android user, you should always use it to recover not only call logs but also other files.
You don't need a backup to recover the phone calls. The software scans the internal memory of the Android and SIM cards to find any deleted and existing files and recovers them after selection. With this software, you are sure to restore any deleted phone call without a hassle.
It can recover call logs and restore deleted contacts, videos, photos, and many more. Its compatibility is an added advantage. With over 6000 Android devices supported, Android users can get help from this tool.
How Coolmuster Lab.Fone for Android can help:
Restore call logs, SMS, and contacts and save them in XML or HTML for easier printing and reading.
Scan all files on Android (including deleted and existing) and shows them in categories.
Support thousands of Android devices, including Samsung, HUAWEI, Sony, etc.
Back up Android files to computer.
High success rates in file recovery.
Steps on how to retrieve deleted call history on Android:
01Download and Launch Coolmuster Lab.Fone for Android
After installing the Coolmuster Lab.Fone for Android on the computer, open it to get to the primary interface. When there, tap the "Android Recovery" option from Toolbox on the interface.
Once done, take a USB and connect the Android to computer. Make sure you enable USB debugging after the device is connected.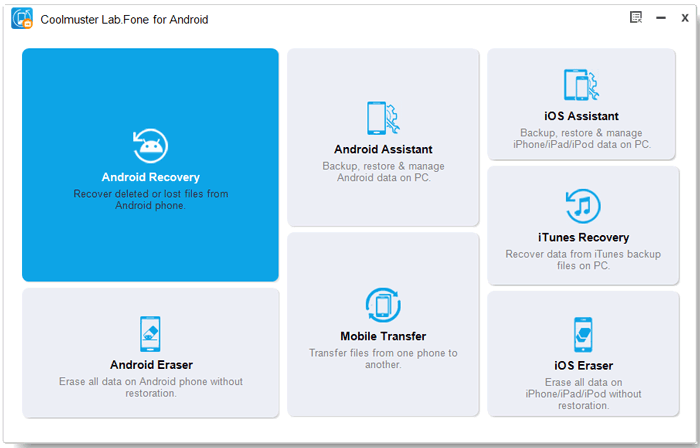 02Select Files
After the device is successfully recognized, select the files to recover, including call logs, and hit "Next".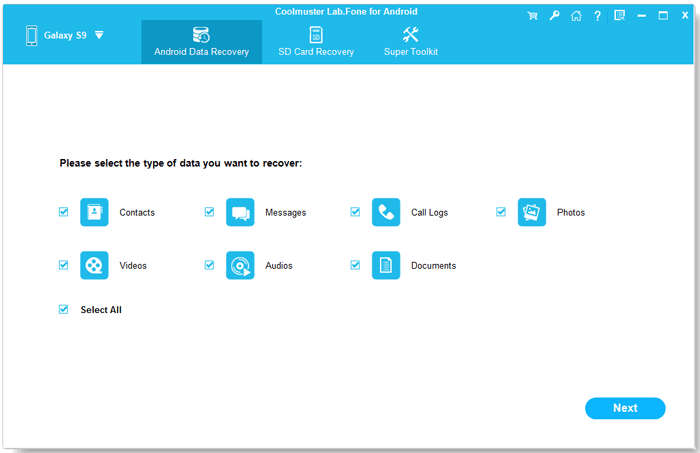 03Choose Scanning Mode
Choose the mode of scanning, "Quick Scan" or "Deep Scan", to start the process. After the scanning procedure is complete, all files will be shown in the software's window.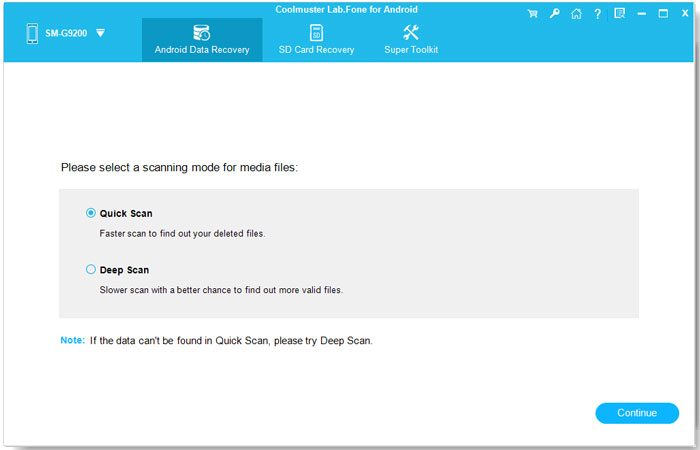 04Recover Deleted Call Logs
Preview the phone calls you want to restore and choose them. You can then recover your files by tapping the "Recover" icon.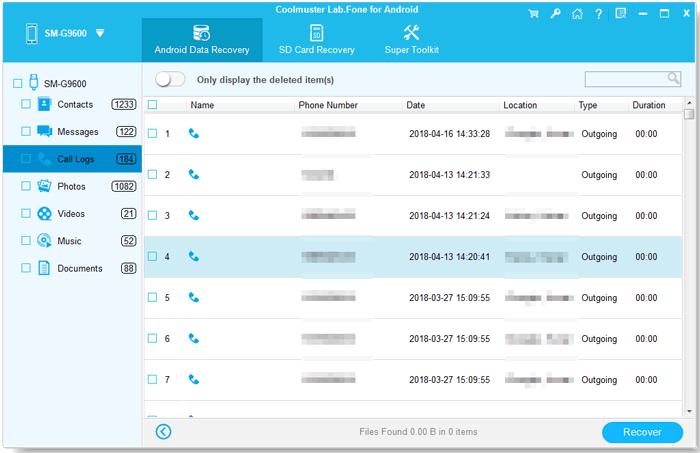 Read More:
How to Retrieve Deleted Call Logs on iPhone Easily and Quickly?
4 Ways to Retrieve Deleted Call Logs on Samsung
Method 2. How to Check Deleted Call History of a Number by Trash
Some Android devices have a built-in feature similar to a recycle bin or trash bin for deleted files, including call logs. Follow these steps to learn how to see deleted call history.
Step 1. Open your phone's dialer app, tap on the three-dot menu, and look for an option like "Recycle Bin" or "Trash", then click it.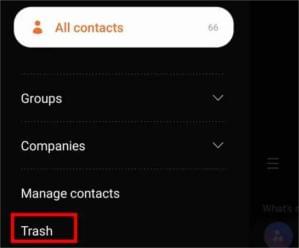 Step 2. You might find your deleted call logs and tap "Restore" to restore them if available.
Method 3. How to Recover Deleted Call History from Google Drive
Google introduced the Google Drive service to help Android users back up all their files safely to the cloud. That way, users can restore the deleted call logs on Android. But this will only work if you backed up the call log before it was deleted. Before recovering data from the Google Drive backup, you must reset the device first and then recover the call history from the backup when setting it up. Follow the steps below:
Step 1. Reset the device by launching the "Settings" app and clicking "General Management". Look for "Reset" then "Factory Reset". The options will vary depending on the model of the device.
Step 2. After resetting the phone, set it up again, following the onscreen instructions.
Step 3. On reaching the Apps and Data screen, click "Next" and choose "Can't use the old device".
Step 4. Log into your Gmail account, then agree to the terms. You'll get the data to be recovered to the phone, including contacts, call logs, calendar, etc. Choose "Call logs" to get them back to your device.
Can't Miss:
[Complete Tutorial] How to Restore Call History Backup from Google Drive?
Can You Recover Deleted Text Messages on Google Pixel Phone? (Solved)
Method 4. How to Get Deleted Call History via Undeleter Recover Files App
The Undeleter app is useful when you want to restore deleted call logs. However, it only works on rooted devices, so you must root your Android. This may cause privacy leakage, which is detrimental to system stability. These are the steps to follow after rooting the device:
Step 1. Install the Undeleter application on Android from the Play Store. Run the app and grant the necessary permissions needed by the app.
Step 2. Next, the app will test for root access. Tap on "Next" to proceed.
Step 3. Choose "App data" and "Call logs".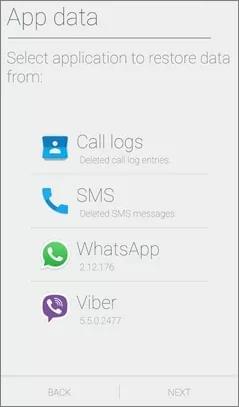 Step 4. Choose "Journal Scan" to search the deleted phone calls. After scanning, all deleted call history will appear.
Step 5. Choose deleted call logs, then press the "Restore" tab.
See Also:
How to Delete Call History on Android Easily? Use These Methods to Make It
3 Easy Ways on How to Print Call Log from Android Phone (Proven Tips)
Method 5. How to Restore Deleted Call History Through Samsung Cloud
Android smartphone companies such as Samsung have backup solutions to allow users to store their device's data to the cloud and recover them when needed. So, if you had backed up your Samsung to the local backup, you can effortlessly retrieve the call logs when they get deleted. Below are the steps to recover call history from a Samsung Cloud backup:
Step 1. Launch the Settings application on Samsung and look for "Cloud & Accounts". Choose "SAMSUNG CLOUD".
Sep 2. Click on "RESTORE", then choose the files to restore, like "Call logs". Uncheck everything except the call logs.
Step 3. Select a backup file containing the deleted phone calls and hit the "RESTORE NOW" button. Now wait as the restoration procedure finishes, and all your deleted calls will be recovered to Samsung.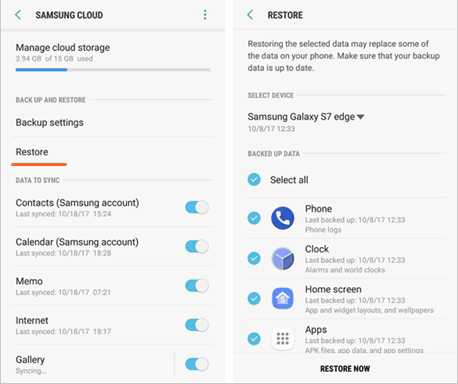 Method 6. How to Retrieve Deleted Numbers from Backup Using Smart Switch
If you've made your backup to a PC with Smart Switch, restoring the deleted call history on your Android will be a piece of cake. Here's how to retrieve deleted numbers from the call log with Samsung Smart Switch:
Step 1. Open Smart Switch on the PC, then plug the Samsung device into the same computer.
Step 2. From there, tap on "Restore" option.
Step 3. Select a backup file to retrieve if you've multiple backups.
Step 4. Choose the "Call & Contacts" option, then hit "Restore". Now wait for call logs to sync to the Samsung device, then click "OK".
May Like:
Does Smart Switch Need Wi-Fi to Send Data? Can It Send Data without Wi-Fi?
What to Do If Samsung Smart Switch Stuck at 99% during Transfer
Method 7. How to Find Deleted Calls on Android from Phone Service Provider
In certain cases, your phone service provider may store your call logs in their servers for a specific period. Contact your service provider's customer support and inquire if they can assist in retrieving your deleted call logs.
Conclusion
Recovering deleted phone calls is easy. The above methods will help restore any deleted call history on an Android phone. However, regular data backup is highly recommended to avoid data loss and easier data recovery in emergencies. Coolmuster Lab.Fone for Android stands out as the best tool to recover deleted call history on an Android. It is fast with higher rates of data recovery.
Related Articles:
2 Ways to Recover Deleted Text Messages from Android SIM Card
Top 9 Android Phone Repair Software to Fix Common Android Issues
Samsung Phone Hang at Startup Screen? Check 11 Solutions Here
How to Recover Data from Water Damaged Android Phone in Every Way
Android File Transfer - Transfer Android Data to Computer (No Data Lost)
Ultimate Guide on How to Recover Deleted Camera Photos from Android